Offers dilapidated structure to civic body; health official says offer was made previously but Aarey did not want to pay for repairs of the structure, etc. so it did not work out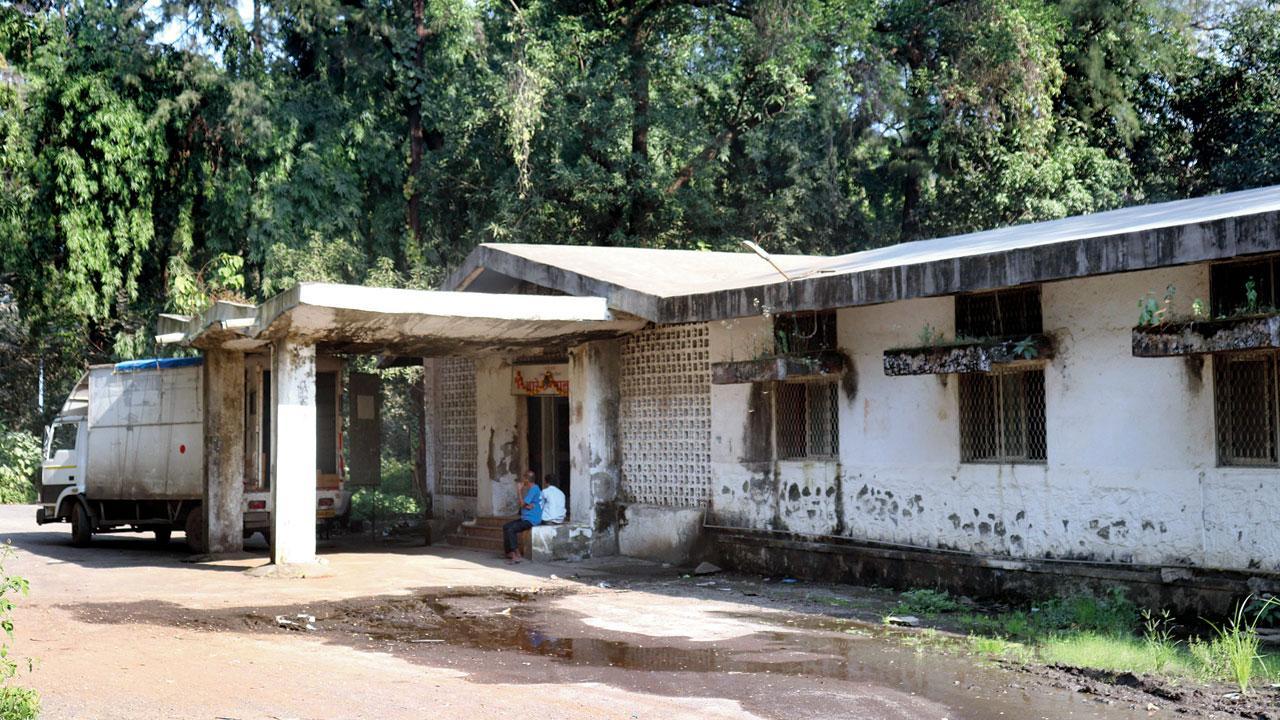 Currently there are only one doctor and one nurse at the Aarey hospital. File pic/Anurag Ahire
The Aarey authority plans to hand over its 51-year-old hospital to the BMC, to provide medical services to residents in the vicinity. However, it has been learnt that Aarey had offered the hospital earlier as well to BMC, but as their officials did not want to pay for repairs of the building and other facilities, it didn't work out then. 
mid-day had reported in October 2022 that the hospital was in a dilapidated condition and had become a dispensary. There is an OPD which runs from 8 am to 2 pm. There is only one doctor and one nurse. According to the staff, no patient has been admitted to the hospital that was opened in 1971, for the past eight to 10 years.
ADVERTISEMENT
Also Read: Mumbai: Health experts alarmed after respiratory viruses soar
Around 40,000 people reside in Aarey and they have to travel to Jogeshwari, Goregaon, and Andheri for basic health services. Recently mid-day had also reported that BMC has asked for a place at Aarey to set up HBT clinics. It has been more than 8 months and the civic body still hasn't received permission for the same.
Aarey CEO Subhash Dalvi said, "The Dairy department has recently offered BMC to run the hospital, talks are on and we are waiting for their feedback." BMC officials did not speak about this when asked, however, one of the health officials said, "This has happened before also. Aarey offered us the hospital but was not prepared to pay for repair works and other facilities, so it didn't work out."
Tribal residents of Aarey, however, are looking forward to the hospital. A tribal resident of Aarey, Prakash Bhoir said "Currently, people don't have any other option but to go outside Aarey for basic treatment. The hospital is situated in the middle of Aarey Milk Colony, which is accessible for the residents. There was a time when women used to deliver their children in the hospital. Even for basic ailments, people used to get treatment, besides, anti-venom was also available there. There were two incidents when people were bitten by snakes and they died by the time they were taken to a hospital outside Aarey. So it will be a great relief if BMC runs the hospital."