They want Turzon Point lake and the area in its vicinity to be accorded similar status as Aarey since it is rich in biodiversity, claim private people are denying them access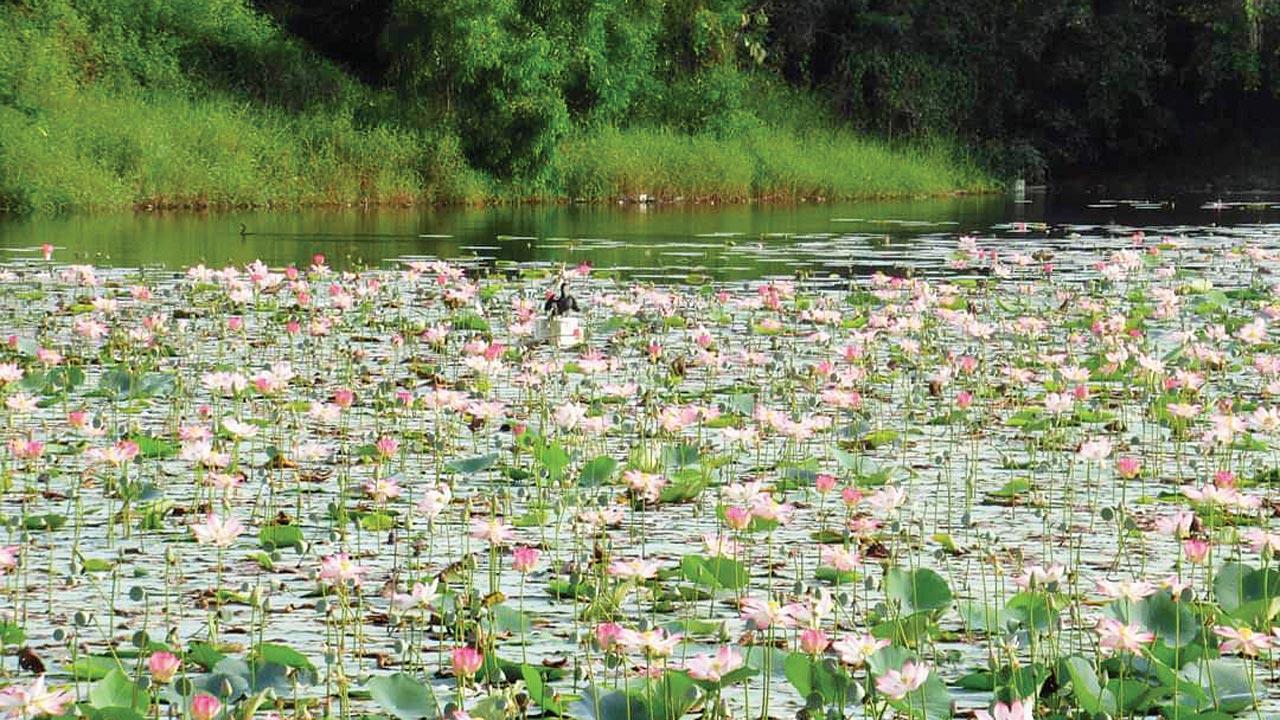 Turzon Point lake in Charkop
Activists associated with River March, an organisation that works towards rejuvenating the city's rivers, have proposed that the popular Turzon Point lake in Charkop where scores of bird species have been spotted be declared as a bird sanctuary. Locals have alleged that some people are not letting nature lovers access the forested patch near the lake.
Charkop-based environmentalist Mili Shetty, who has been fighting to save the green cover, lake and mangroves forest in his neighbourhood, said the area around the lake is an unexplored forest with plenty of birds, reptiles and rich ecology. "The place used to be thronged by environmentalists for clicks of nature. Suddenly, no one is allowed to enter it citing it to be a private property. The rare bittern bird was spotted here after two decades and there are over 150 species of other birds that have been documented by wildlife and nature lovers. We feel that the area should be given legal protection and made a bird sanctuary." 
In 2018, Shetty had written to Prime Minister Narendra Modi requesting him to declare about 200 hectares of forested patch in Charkop as a bird habitat. Apart from Turzon Point lake, there is also a saltwater lake there.
Environmentalist Gopal Jhaveri, co-founder River March, said the lake and its surroundings are rich in biodiversity. He said, "The area has a huge potential to become a bird sanctuary and so we have written a letter to the chief minister, environment minister, all the departments concerned and local public representatives requesting them to give it legal protection as it was done to the Aarey Milk Colony." 
Bouncers employed
Jhaveri added, "Before the pandemic, people were able to access the area but now some private bouncers who have been stationed at the site are not allowing anyone to enter the forested patch."
"Entry to the lake has now been banned and a lot of illegal construction work is in full swing. Families living in the nearby high rise towers have noticed various such activities. Also, as there are multiple water bodies spread around Charkop, which encourages fisheries leading to more birds frequenting the area. Due to various hurdles of CRZ, the controversy surrounding the area seems to be the cause of its further development. Local activists have held umpteen awareness programmes with school children citing the importance of saving our environment," reads the letter by River March to the CM.
Activist Shetty said she visited the Collector's office to find out about the ownership of the land. "They asked me to come after a week saying they will keep the maps ready," she said, adding that even if it's private property it's in no development zone.
150
No. of bird species seen in the area