Suspecting something amiss in the case, officer takes help of NGO to speak to the woman, who was caught by anti trafficking cell, and learns the truth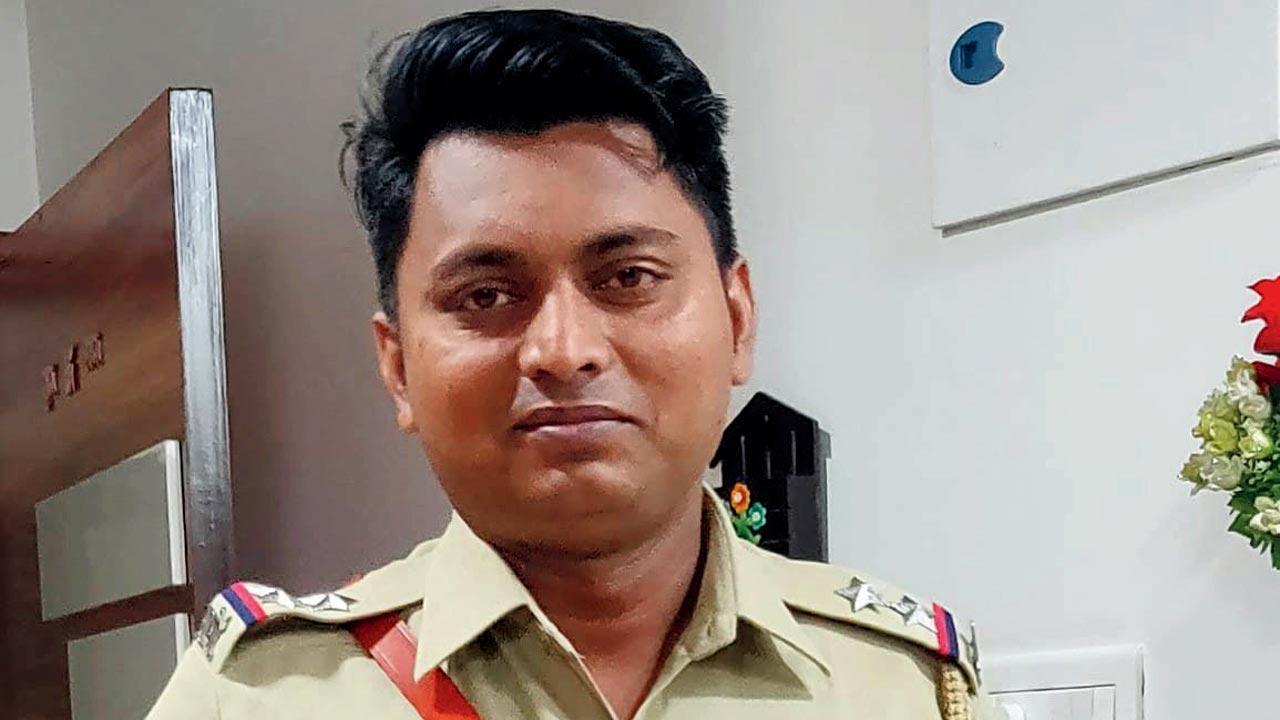 SI Malhar Thorat, Tulinj police
Curiosity doesn't always kill the cat, proved a sympathetic police officer whose further digging into a case helped a 25-year-old Bangladeshi woman, forced into prostitution in Mumbai, shed the tag of illegal immigrant. She would soon return home to her family. 
The woman, identified as Salma, hails from Golimari village in Bangladesh. Tired of living in constant poverty and regular fights with her husband, one day she left him and went to live with her mother. There she met one Lalchand Hawaldar, who promised her a house help job in a big city and a handsome salary. She readily agreed, took her three-year-old son and left with Hawaldar, 29, without informing her mother.
When they reached the border on April 4, the Border Security Force (BSF) of India caught them and handed them over to the local police. But they got out and somehow managed to travel to Mumbai. Here, Hawaldar told Salma that she owes him R2 lakh for getting her out of police's clutch, and forced her into prostitution.
Also Read: Mumbai Crime: One arrested for pushing two unemployed women into prostitution
Back in Bangladesh, her husband filed a missing person complaint. Once Salma called up her mother from Virar, and after that Justice and Care, which works to free people from slavery, got in touch with NGOs in Mumbai. Meanwhile, the Anti Trafficking Cell received information that a Bangladeshi woman was being kept against her will along with her child. They found Hawaldar, Salma and her son on June 1 and handed them over to Tulinj police under the Foreigners Act 1946 and the Passport (Entry into India) Rules 1950.
The case was given to Sub Inspector Malhar Thorat, who started checking papers and felt something was amiss. He spoke to Salma with the help of a translator and she narrated her ordeal. "When she saw the police she got scared, and the man didn't utter a word as he knew he will be booked for prostitution," said Thorat.
With the help of Freedom Firm, an anti-sex trafficking NGO in India, police found out the complete details. They learnt that Salma has been tortured and used as a sex slave for a month. The Judicial Magistrate, Vasai, has sent Salma and her child to the care of Freedom Firm for rehabilitation and repatriation. "It's an integrative approach by Freedom Firm and Tulinj police towards prevention, rescue, repatriation and reintegration of victims. I am sure we have been successful in saving the woman and her child from exploitation and possible loss of lives," Ashley Cusher, advocate for Freedom Firm.