Recent collapses of Public Private Partnerships in the health care sector beg the question whether red tape and one-sided distribution of power can allow the model to flourish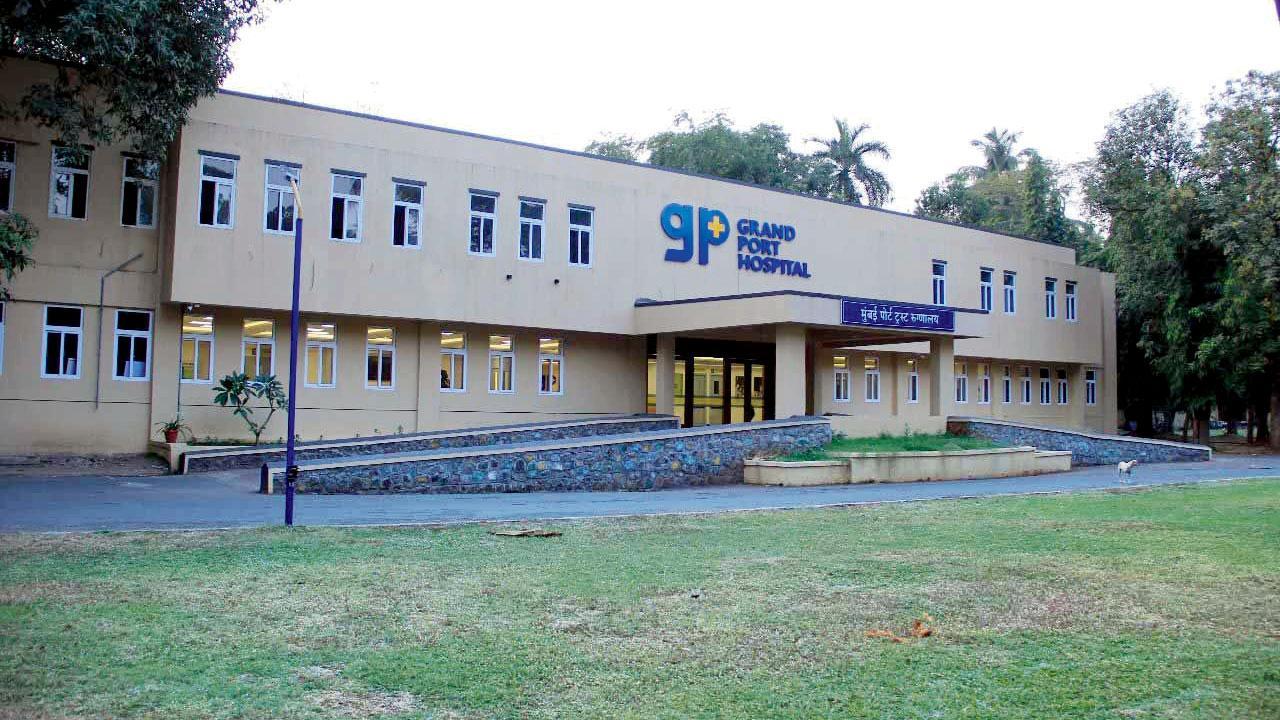 The Grand Port Hospital, formerly known as the BPT Hospital, wears a desolate look even as the legal battle between Port Trust and M/s Zodiac Healotronics Pvt Ltd drags on since 2020
In 2005, M/s Seven Hills Healthcare (Pvt) Ltd entered into a public private partnership (PPP) contract with the Brihanmumbai Municipal Corporation to set up a 1500 bed hospital in Marol, of which 20 per cent beds were to be reserved for patients from economically weaker backgrounds. Twelve years later, the hospital and the BMC were at loggerheads, and the civic body terminated the contract, compelling the healthcare service provider to move court.
Treatment of lakhs across 16 state-run hospitals was delayed when over 60,000 medical staff were forced to manually enter clinical data, after a Bengaluru firm removed staff and services over non-payment of dues amounting to around R100 crore. The Bengaluru based M/s EIT Services Private Limited had won a tender and partnered with M/s Amrita Technologies, based in Kerala, and a Master Services Agreement was made in the year 2006. According to this agreement, IT enabled services were to be provided by the company on a Build-Own-Operate-Refresh (B-O-O-R) model for purpose of education, training, research and patient care. The company, however, had to go to court over non-payment of dues.
ADVERTISEMENT

Equipment worth lakhs of rupees is lying unused and could soon become obsolete as the Grand Port Hospital remains shut
Similarly, medical equipment worth crores of rupees is lying unused and turning obsolete since 2020 at the newly revamped BPT hospital, Wadala, as the PPP between the Port Trust and M/s Zodiac Healotronics Pvt Ltd has hit a roadblock due to trouble brewing between the two entities. The matter has reached Bombay High Court and even the Central government has roped an expert panel to ascertain a way out.
These are just some of the cases that attest to why the PPP model in the health sector has not seen the light of the day in Maharashtra and the rest of the country, despite the National Health Policy 2017 of NITI Aayog emphasizing the need for PPP models. This policy was aimed at enhancing quality affordable medical care facilities for the poor and needy and also providing quality medical education for the deserving.
However, health experts say that red tape and poor implementation by participating states at the policy level are responsible for the continued weakness in the health care system. Dr Subhash Hira, Professor of Global Health University of Washington- Seattle, and member of NITI Aayog Panel for Health Policy 2017, feels that the states should be given implementation targets of PPP for primary, secondary and tertiary health care services.
"It is unfortunate how the state or central health machinery have failed to resolve the issues in time, which in turn resulted in matters being dragged to the court. If this continues, there won't be any takers for PPP tie ups in the health sector. Also, the arm-twisting technique adopted by the authorities would be a deterrent towards an efficient PPP model," says Dr Hira.
He harped on the fact that the Niti Aayog had released the National Health Policy in 2017 to inform, clarify, strengthen and prioritize the role of the Government in shaping health systems in all its sectors. The objectives included investment in health, organization of healthcare services, prevention of diseases and promotion of health through cross-sectoral action, access to newer technologies, developing human resources, encouraging medical pluralism, building knowledge base, developing better financial protection strategies, strengthening regulation and health assurance.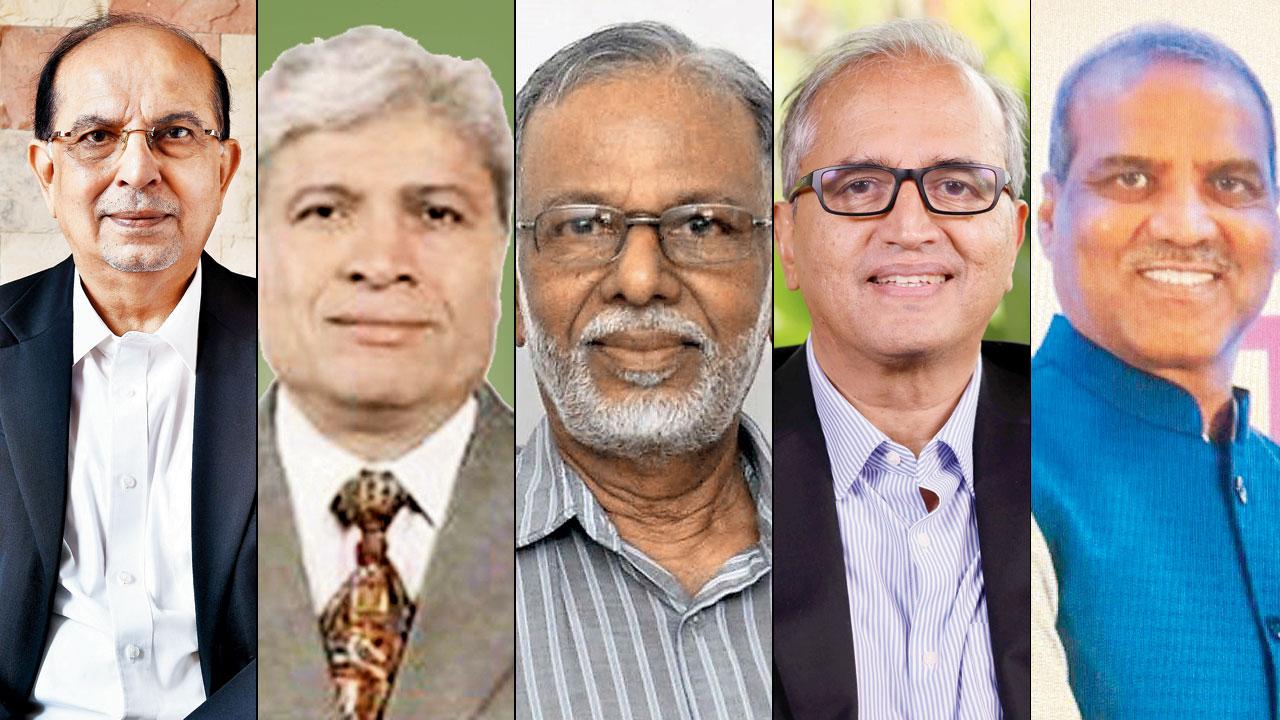 Dr Subhash Hira, Dr Subhash Salunke, Dr Jacob John, Dr Devi Shetty, Suresh Kakani
"The need to update the national health policy was necessitated by the major changes in the health context. The health priorities were changing from steadily declining maternal and child mortality towards the growing burden of non-communicable and infectious diseases. The second important change was the emergence of a robust health care industry estimated to be growing in double digit figures. There were also growing incidences of catastrophic health-care expenditures, which led to poverty among six per cent of the population each year. Further, a rising economic growth enabled enhanced fiscal capacity," says Dr Hira.
While major components of this National Health Policy have successfully served 1.4 billion of Indian population, especially during the Covid 19 pandemic, weak spots such as the PPP model have remained unsuccessful over the last seven years.
Collaboration for primary, secondary, and highly specialised tertiary care services with not- for-profit organizations implemented well in many states, especially the north-east. Private providers working in rural and under-served regions, including urban health, received encouragement for capacity building, skill development, disaster management, and sharing and supporting high-value services such as ambulances, diagnostic labs, safe blood and rehabilitative or mental health services. With rapidly increasing healthcare needs that cannot be matched by the government and NGOs alone, PPPs are a preferred model, subject to equal participation from all stake holders. 
However, Dr Hira says, the private sector has had much higher expectations of the public sector. With the health care needs increasing rapidly, the government and NGOs cannot macth all health care demands, hence the private sector will have to be nutured and roped in, and PPP model is one of the preferred models, subject to equal participation of all stake holders. 
Dr Subhas Salunke, former Director Public Health Services, Maharashtra says, "Everything looks hunky-dory on paper, but implementation is a real challenge unless all stakeholders come together with a common intention of catering to the weaker section by providing quality health care facility. Unfortunately, neither the Central nor the State government nor the health administrators are bothered. Even though central and state governments claim that they have improved the public health scenario, in reality, the situation has remained practically the same at the grass root level."
He adds, "We must understand that there is a difference between being good in academics and being a good manager or good administrator. We have good academicians as deans of most civic and government run hospitals, and most of them hold these positions only because of their seniority. However, they have not received formal training in human resources and financial management, and hence, they have not been able to either monitor or guide implementation of PPP effectively."
He also drew attention to the fact that public hospitals do not have the state of art health care facilities, which is available with most of the super speciality private hospitals, but the workload of the public run hospitals is too high because they cater to the poor and lower middle class population. "Even in charitable trust run hospitals, there are no checks and balances from the government or the health departments," says Dr. Salunke, before citing a personal experience.
"A caesarean section of a relative at a super speciality hospital in Mumbai was charged Rs four lakh, which ideally should not have been more than Rs 70,000 to Rs 75,000. How can the poor and lower middle-class families afford to pay, such exorbitant rates. This itself shows that the entire health system is not designed for the weaker sections of the society."
Dr Jacob John, a veteran Virologist, says that high volume – low profit would be the right mantra for the Indian health care sector. Dr John was was instrumental in setting up the Virology laboratory at the Christian Medical College and Hospital, Vellore over five decades ago using competitive research grants from USA, Canada, European Union and Indian Council of Medical Research (ICMR)
"We should not make profit from people's ill health, but unfortunately, those in power think otherwise. They haven't understood the basics; that the PPP model is not suited for India, as we are greedy people and do not believe in the concept of providing quality services to those from the weakest section of our society," says Dr John. He adds that the health care sector is one of the worst affected by corruption, which leads to cutting corners and putting the patient's health and life at risk.
"In the high-volume, low-profit model, doctors are paid handsomely and they provide quality services, both teaching and patient care, adhering to the Hippocratic oath.  But today, it is the other way round. None of the European countries have the PPP model. Their healthcare is financed by health insurance, which is supervised by the government and there are checks and measures in place to check the quality of health care delivered."
He also pointed out that the health management requirement in India was designed by the British, and post-independence, as a nation, we overlooked the needs of Indian health care sector and failed to understand the health economics.
Dr Devi Shetty, an entrepreneur and cardiac surgeon who is the chairman and founder of Narayana Health, a chain of 21 medical centres in India, says, "PPP model in health care sector is very difficult to implement, mainly because the moment government or civic corporation is involved in setting up a health care facility under PPP model, the patients and people at large presume that the health care service is free of cost. We run the Shri Mata Vaisnao Devi tertiary care super speciality hospital in Jammu with the Shrine Board under the PPP model since 2016.  Initially we managed the hospital with the viability gap funding provided by the Shrine Board.  The hospital is now creating surplus." He recommends mandatory health insurance for all at affordable rates.
"If the public can spend a few hundreds to recharge their mobile phones, they can easily afford to pay for the insurance too.  And for those under the Below Poverty Line (BPL) category, the government should provide for fifty percent concession, but a large number of lower and middle-class families feel the pinch of health care treatment costs," he says.
Suresh Kakani, who retired as Additional Municipal Commissioner (Public Health), has studied PPP models extensively post the Seven hills hospital closure. He says that after a PPP model agreement has been executed, the entire work should be given to the private player to run and no administration should interfere or cause any hurdles.
"In Mumbai, the PPP model doesn't work effectively. When the entire operation is run by government or local authority and only part of the services like MRI, CT scan or even running the ICU are outsourced to private players, the control remains with the government, and the private players are just able to break even. Can be looked as an alternate model to execute"
Mid-day reached out to Hrridaysh Deshpande, Director, Zodiac Health for comment on its legal battle with the Mumbai Port Trust.
"It is deeply concerning that the beneficiaries of the Mumbai Port Trust - the poor in the vicinity of the project – as well as the state of Maharashtra and Government of India are all losing out. We fail to understand why, after a wait of more than two years, a litany of compliances, significant investments and sincere efforts by us, there is no decision," Deshpande said.
"This hospital is a unique model of quality and affordable healthcare for the vulnerable. We are disappointed with the negative attitude of the port authorities despite spending hundreds of crores and waiting for over 2 years for a resolution," said Dr Ajeenkya D Y Patil, Chairman, ADYPG.
Meanwhile, Pradeep Achan, CEO of Amrita Technologies, currently embroiled in a legal dispute with 16 state-run hospitals, who said, "All I can say is that the court case is still pending and our dues are yet to be cleared."
"Exciting news! Mid-day is now on WhatsApp Channels

Subscribe today by clicking the link and stay updated with the latest news!"
Click here!