In a sign that civic body may spare gardens and open spaces, officials tell mid-day they have approached DP dept to see feasibility of sites suggested by locals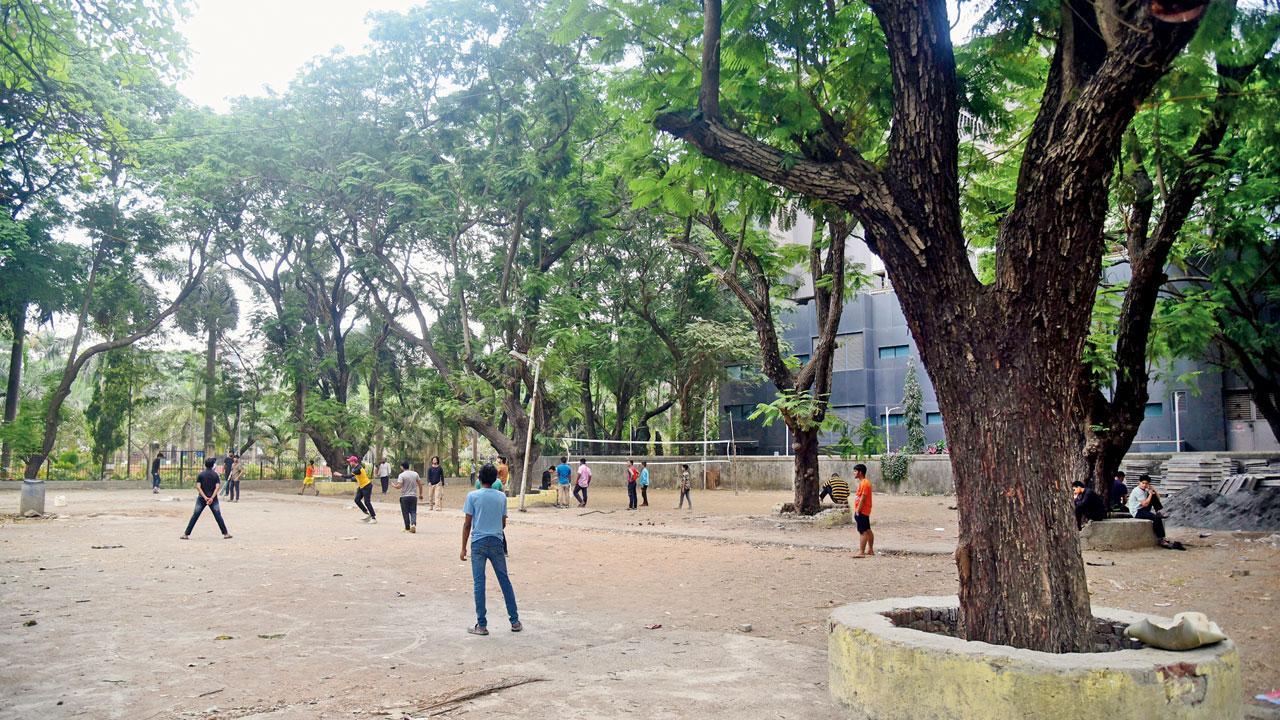 The open plot at Bal Gandharva Rangmandir at Patwardhan Park in Bandra, where an underground parking facility is being planned, on Tuesday. Pics/Shadab Khan
The BMC is rethinking its plan of creating parking lots under open spaces after facing opposition from locals to its plan to build them under public parks. The civic body, meanwhile, floated a tender for a multi-level parking lot behind Patwardhan Park in Bandra West. It has also floated tenders for a robo parker system at Flora Fountain and BMC Engineering Hub at Worli. The BMC had made a provision in the evelopment Control and Promotion Regulations (DCPR) 2034 for allowing underground parking below recreation grounds and playgrounds.
The civic body came up with a comprehensive policy to create parking lots underneath open spaces in 2019 after stiff opposition by Bandra residents against the creation of a parking lot under Patwardhan Park in 2018. Byculla locals similarly opposed the establishment of a parking lot beneath Jhula Maidan. The 2019 policy also states that the BMC should try to avoid creating underground parking lots below already-developed gardens.
ADVERTISEMENT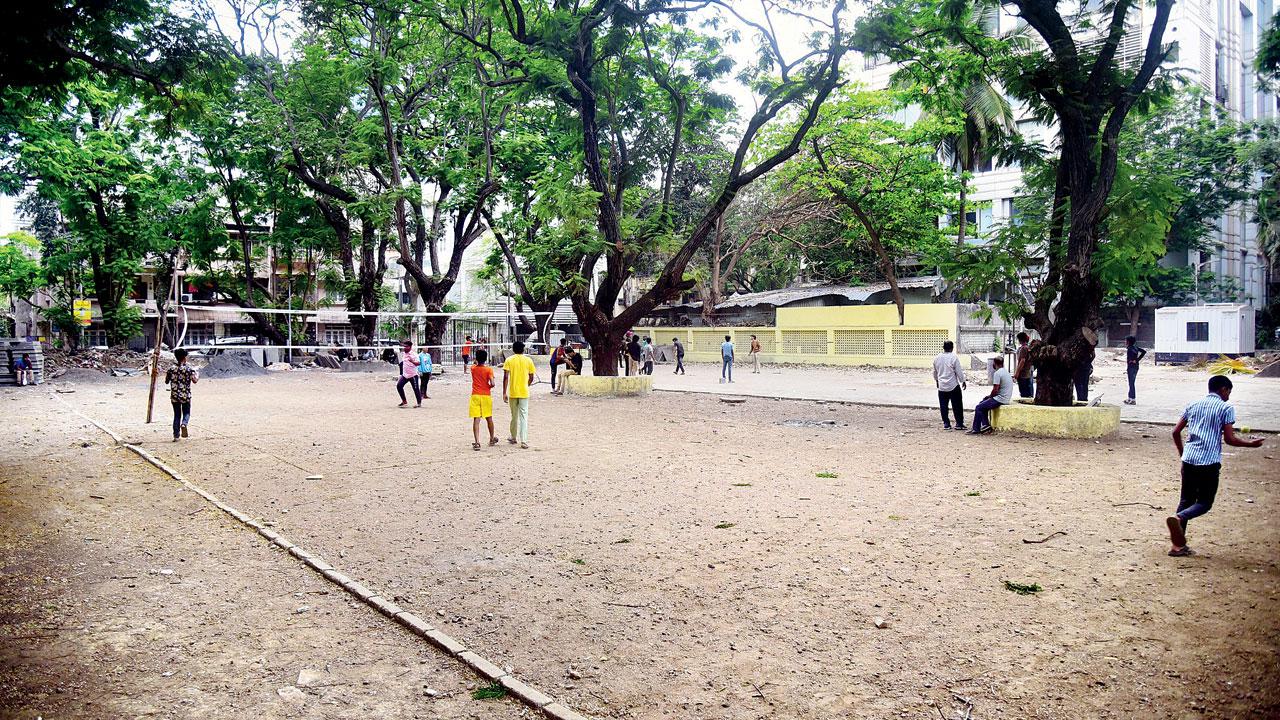 The open plot at Bal Gandharva Rangmandir behind Patwardhan Park in Bandra, where an underground parking facility is being planned, on Tuesday. Pic/Shadab Khan
The issue resurfaced after Additional Municipal Commissioner P Velrasu visited Raosaheb Patwardhan Park at Bandra West and Pushpa Narsee Park at JVPD Scheme in Juhu on February 2 and instructed that tenders be floated for the construction of underground parking lots. But residents of Juhu, and activists, opposed the plan for Pushpa Narsee Park, saying that the civic body would chop trees for the project. They also highlighted concerns about flooding. Locals had also given a comprehensive plan of five alternative locations to the local MLA Amit Satam. The latter also wrote a letter to the BMC to consider an alternative plot.
Also Read: Mumbai: Local MLA writes to BMC to consider civic garage as an option to construct parking lot in Juhu
The BMC held a meeting on Monday to consider the alternative plot along Irla Nullah from the 6th to 9th N S Roads for the parking lot. "We have asked the DP department to give remarks considering the existing reservation. Once the remarks are received, further processing will be done," said Velarasu. The official added that the BMC will reconsider the underground parking policy. But he didn't mention any further details. Another BMC official said the city needs a space for parking, but citizens don't like the idea of underground parking and it is a long process to make changes in the policy. 
Locals divided over new plot
The BMC has floated a tender for 'planning, design, construction of an underground multi-level electromechanically car parking system for 288 vehicles with shuttle and robo parker system on the north side of Bal Gandharva Rangmandir at Patwardhan Park. Residents are divided over the use of the plot, which is behind the park. "The area is used during Navratri and somewhat concretised so it can be used for underground parking but the upper ground has to be vacant for annual festivals. Besides, vendors shouldn't be allowed as it is not going to solve the hawker menace," said Deyasini Chowdhari, a resident of Khar. She added that she could comment further only after going through the details of the plan proposed by the corporation.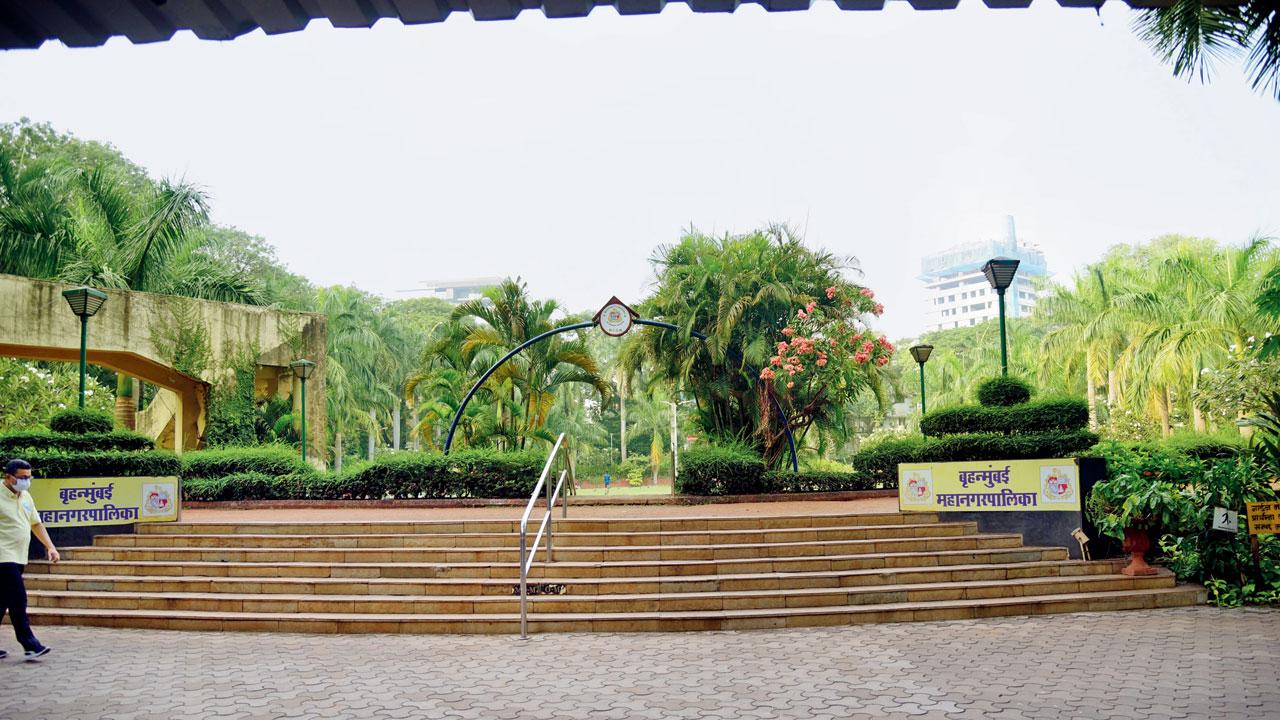 Patwardhan Park at Bandra West. File Pic/Pradeep Dhivar
A resident said that earlier the main park had been used for cultural and spiritual programmes so the segregated area (where BMC proposed a parking lot) was reserved for functions. Prakash Jaykar, a regular Patwardhan Park visitor, said the BMC should try to reach a solution for parking by considering having more parking lots in buildings themselves or instituting alternate parking days on roads instead of using open spaces. 
Zoru Bhathena, an activist, said, "As per the corporation plan, the lot will not be underground and every part of the park will be used for access roads or car lifts. Many people are yet not aware that this space will completely disappear and a few hundred parking spaces are lying vacant/misused just next to this space." Nitin Killawala, an architect and activist, said, "I think it would be only appropriate to insist that the government initiate a policy that "nothing" should be built under a reserved public garden/park, even if a particular garden is under-utilised or poorly maintained."
Tenders floated for 2 spots
The civic body floated a tender for a five-storey parking lot on a traffic island opposite Apsara Pen shop at Flora Fountain, Hutatma Chowk for 200 cars. The tender included planning, design, construction as well as operation and maintenance after completion of the same on the traffic island.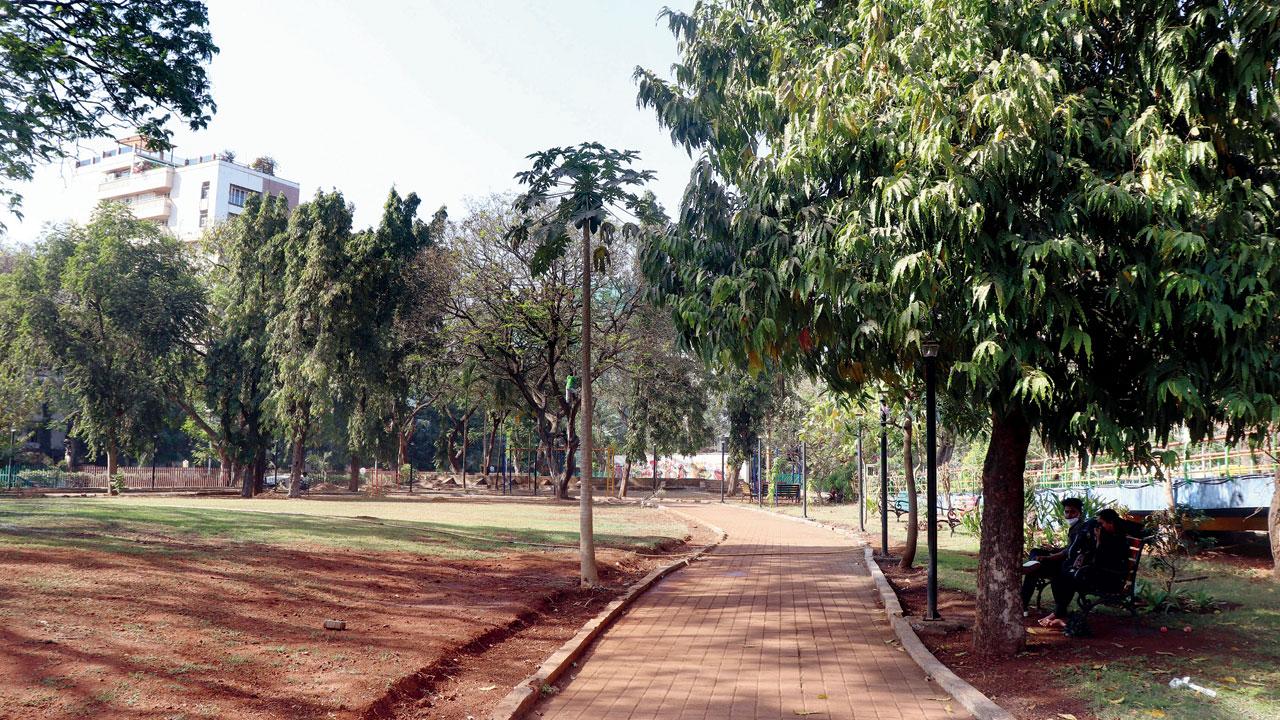 Pushpa Narsee Park at JVPD Scheme in Juhu. File Pic/Anurag Ahire
The BMC also floated a tender for a parking space, which can accommodate 640 cars, at its own engineering hub building at Dr E Moses Road in Worli with similar conditions such as maintenance of the parking system for 20 years after completion and operation and housekeeping of it for a period of five years.
In its 2023-24 budget, the corporation proposed the setting up of mechanical robotic parking systems. The budget document also mentions that the process regarding the work order is underway for work at three places—Raosaheb Patwardhan Park, Veermata Jijabai Bhosale Udyan and Zoo at Byculla East and Municipal Engineering Hub, Worli.