Sets up 200 mobile bathrooms, pandals around Shivaji Park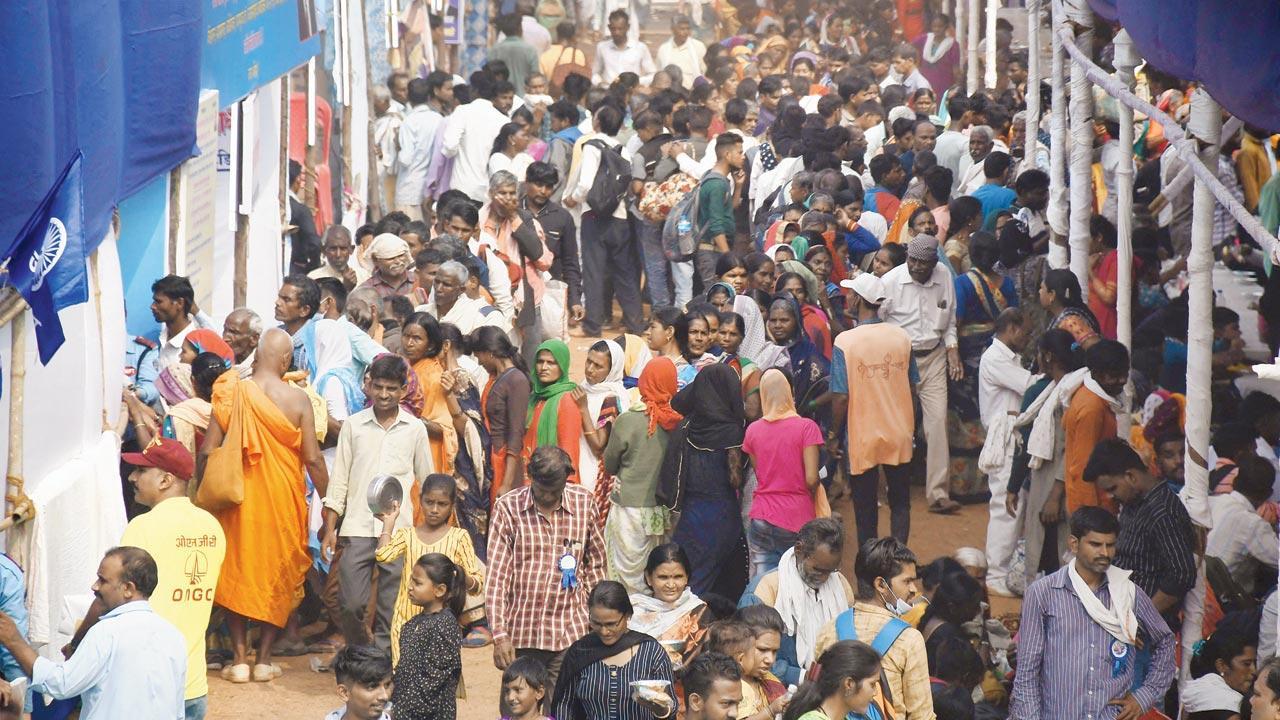 Followers of Dr Babasaheb Ambedkar pay tribute to the icon ahead of his death anniversary on December 6 at Chaityabhoomi in Dadar. Pics/Ashish Raje
Anticipating huge crowds at Dadar's Shivaji Park on the occasion of Mahaparinirvan Diwas on December 6, the Brihanmumbai Municipal Corporation (BMC) has set up 200 mobile bathrooms that are supplied water around the clock.
This year, followers of the late jurist, economist, social reformer and political leader Dr Babasaheb Ambedkar will be congregating in the city to honour the icon after a gap of two years due to the pandemic, so masses are expected to visit Chaityabhoomi from all parts of the state in large numbers.
Also Read: IN PHOTOS: Hundreds gather at Dadar to mark Mahaparinirvan Diwas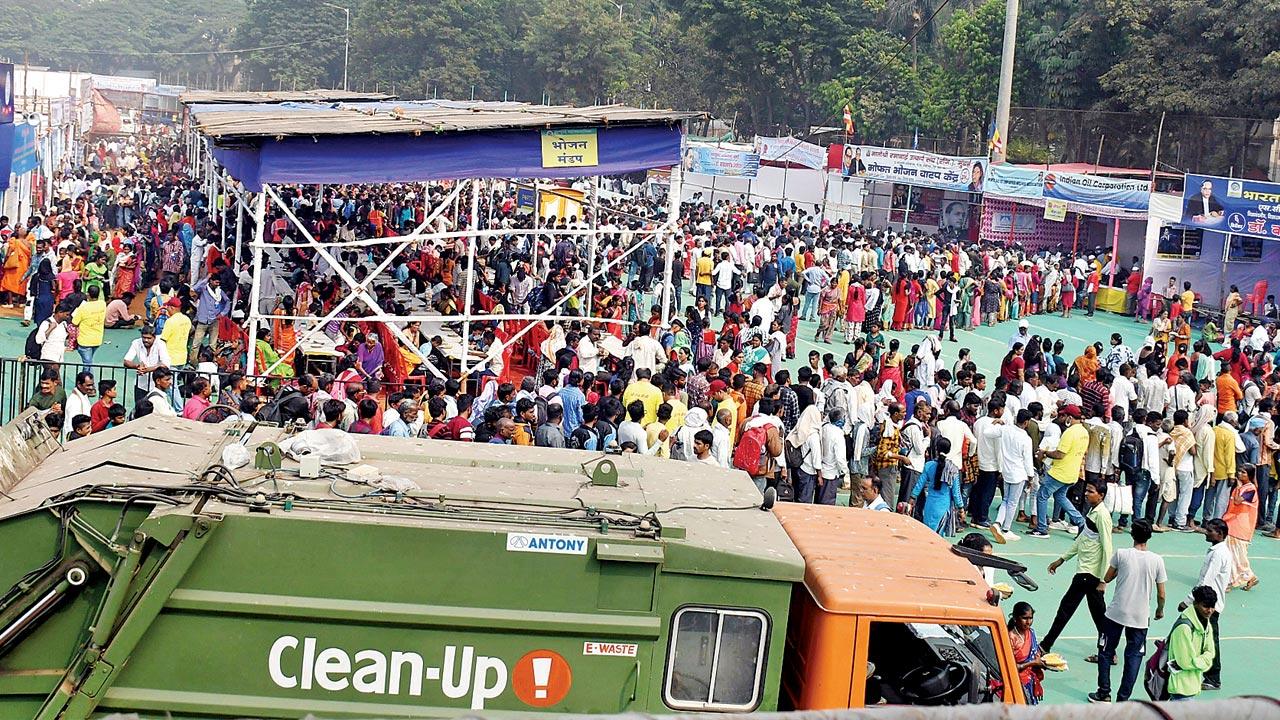 Nagsen Kamble, general secretary of the Bharat Ratna Dr Babasaheb Ambedkar Mahaparinirvan Divas Coordination Committee, said, "Every year around 4 to 5 lakh followers of Dr Ambedkar pay tribute at Chaityabhoomi. This year, a large number of people have started coming since December 4." It is estimated that more than 8 lakh followers will pay their respects at the site, he added.
Also Read: Mumbai-Ahmedabad Highway: Spot where Cyrus Mistry died gets crash cushion
Every year, the BMC provides facilities at Shivaji Park such as pandals, food and toilets. "This year BMC is providing 200 washrooms with showers," said a BMC official. There are around 1 lakh square feet of waterproof pandals for pilgrims to rest. 
"Also, charging points have been installed for mobile phones. The BMC has kept ambulances on standby at three spots and the Mumbai Fire Brigade is also prepared for emergencies. Lifeguards and rescue boats are present at the Mahim-Dadar beach," the official added. Will you be visiting Dadar`s Chaityabhoomi today?