As per the resolution passed earlier by the Municipal Corporation, if a public holiday falls on a Wednesday, they will keep the zoo open to the public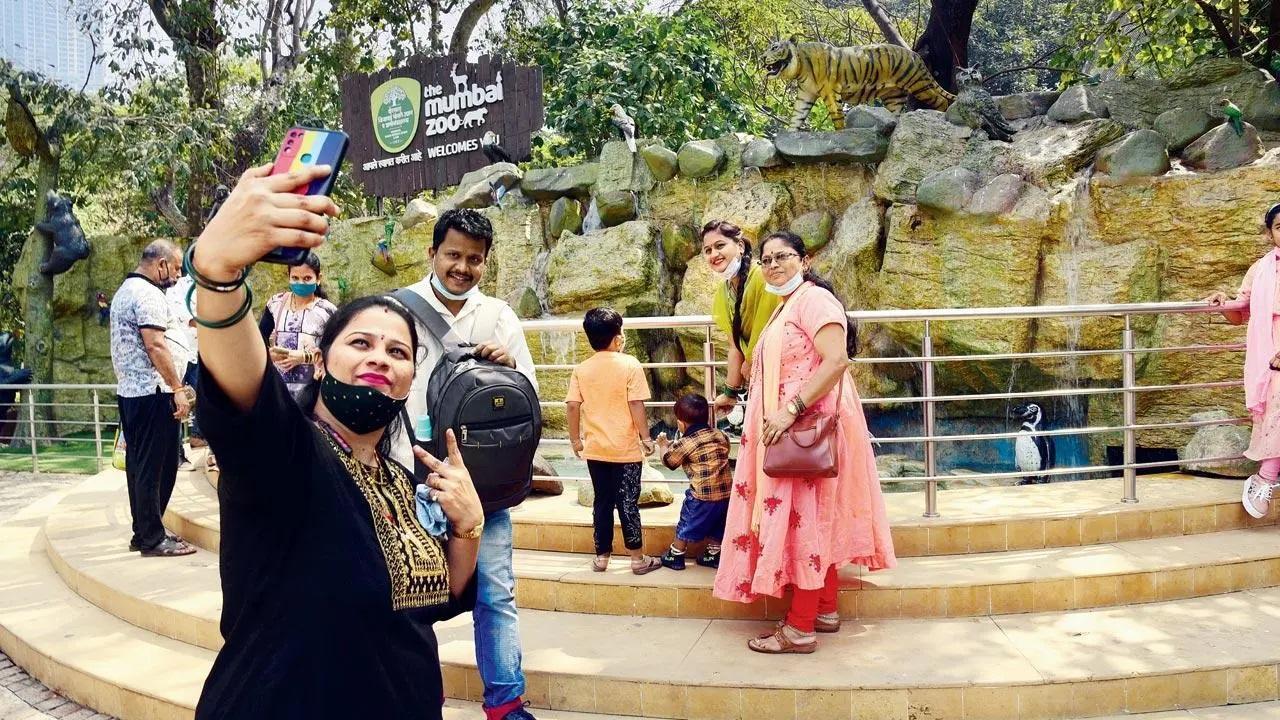 File Pic
Byculla's Veermata Jijabai Bhosale Udyan, also known as Ranibaug, will remain open to public on March 23 on the occasion of Gudi Padwa, Brihanmumbai Municipal Corporation (BMC) said on Tuesday.
The zoo remains shut on Wednesdays for cleaning and maintenance purposes. However, as per the resolution passed earlier by the Municipal Corporation, if a public holiday falls on a Wednesday, they will keep the zoo open to the public.
ADVERTISEMENT
"This coming Wednesday, March 22, 2023, is a public holiday on the occasion of Gudi Padwa. However, on this public holiday, the park and zoo will remain open for the convenience of the public," the BMC said. 
Also Read: Gudi Padwa 2023: Kashmiri pandit students among others to participate as Girgaon's Shobha Yatra completes 21 years
The civic body informed that the zoo will be closed to the public on Thursday, March 23, 2023 instead. 
The park is open to citizens on all other days of the week except weekly holidays, which are on Wednesdays. The ticket window of the park is open from 9.30 am to 5 pm. The park closes at 6.00 pm.
The civic body charges entry fees to visitors which are set at Rs 25 for children, Rs 50 for adults and Rs 100 for a family of four.