She overheard daughter mentioning debit card PIN and stole the money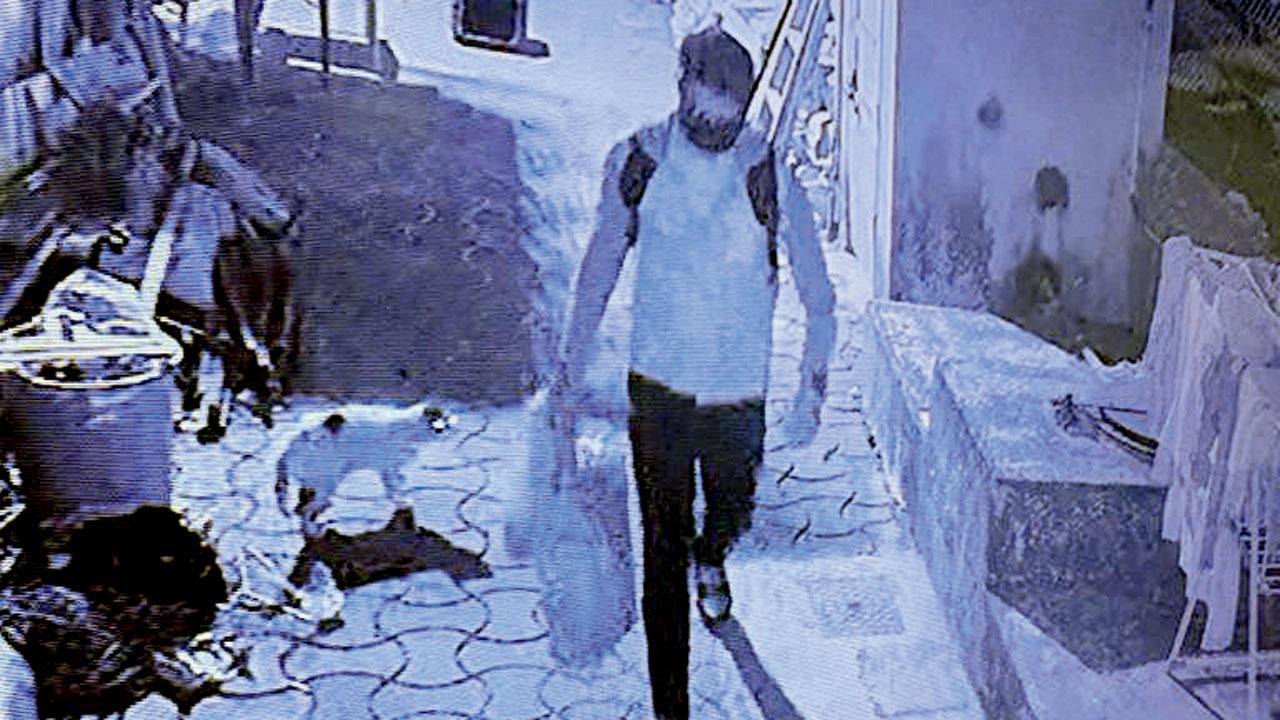 CCTV footage of Bala Krishnan Kumar, the accused's boyfriend
The Colaba police have booked a caregiver for siphoning off Rs 6.75 lakh rupees from Padma Shri awardee Dr Mithu Alur, a renowned disability rights activist, and her daughter Malini Chib's bank account. The caregiver had overheard the PIN of a debit card and had allegedly passed it to her friend who used this knowledge to withdraw money at regular intervals. When the family suspected the involvement of the caregiver, she was taken to the police station and eventually spilt the beans.
On January 22, when Dr Mithu Alur's husband Sathi Alur checked the balance of the bank account, which was opened in Dr Mithu Alur and Malini Chib's name, he saw it was Rs 56,314. Malini Chib, also a disability rights activist, is an author who has cerebral palsy. The activist's son Nikhil Chib, 51, was shocked as the balance should have been around Rs 8-Rs 9 lakh. When Nikhil examined bank statements, he found there transactions worth Rs 6.75 lakh had been made since December 2022. The bank said the money was withdrawn via a debit card.
Also Read: Mumbai Crime: Rs 19 lakh fake currency seized by cops, two held
Nikhil, who stays with his family at their Colaba home, then tallied the dates of transaction with CCTV footage of the building premises. He learnt that every day when money was withdrawn, a man lurked about their house and left. After thoroughly examining the footage, the family found out that the man would enter the backyard. Suspecting Saloni's involvement, the family informed the Colaba police.
"The caregiver revealed to the police that she had overheard Malini Chib when she mentioned the debit card PIN over the phone," said an officer of the Colaba police station. "She later revealed it to her boyfriend Bala Krishnan Kumar. Who gave her the idea of stealing the debit card, withdrawing money and keeping it back," said the cop.
The cops have booked Saloni and Bala Krishnan Kumar under Sections 381 (theft by servant) and 34 (common intention) of the Indian Penal Code and sections of the IT Act 2000. "When the family took the caregiver to the police station, our men started questioning her and she broke down. Bala Krishnan is absconding," said Vijay Hatiskar, senior inspector of Colaba police station.