She was playing near her house when he called her, took her into the lift and raped her; the man had come to the building to service an AC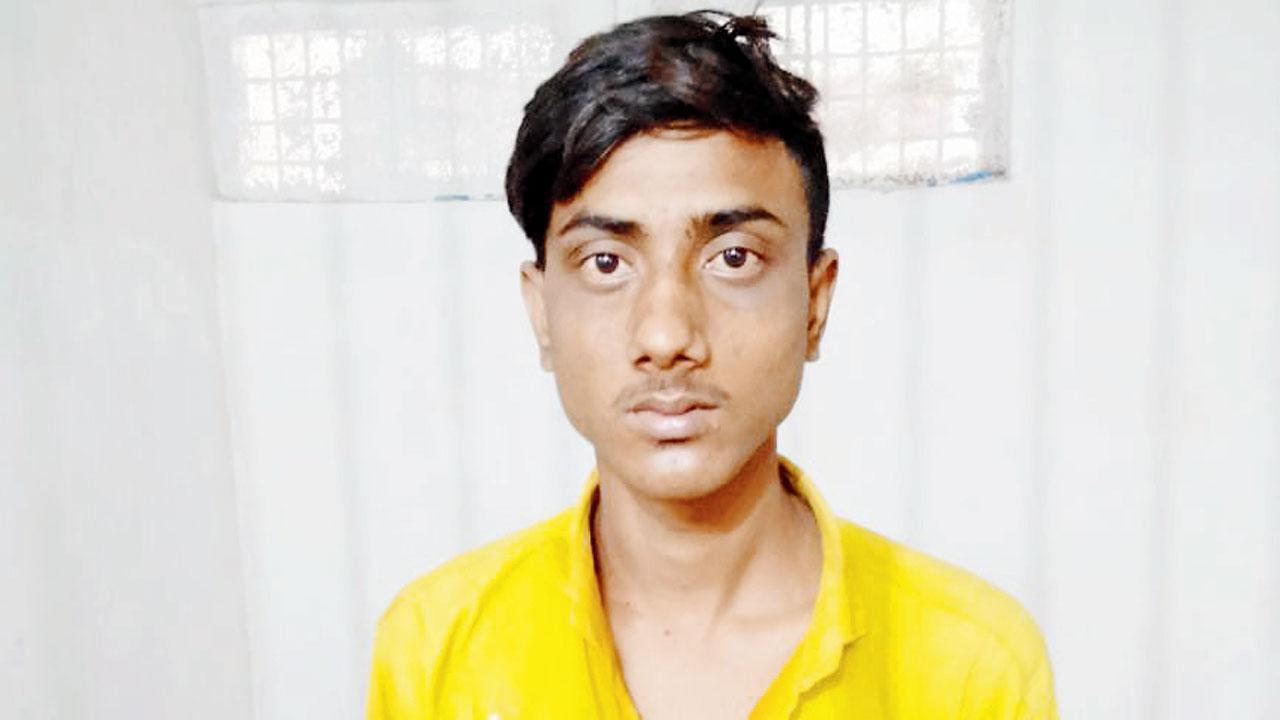 Mohammed Akhtar Mathar Hussain, 19, the accused. Pic/Sumit Renose
A 19-year-old man was held for raping a minor in Taloja after she bravely managed to get him caught as he was trying to flee. The five-year-old had been playing in her residential society when the accused called her to the lift and assaulted her. The incident took place around 7.30 pm on Wednesday at a high-rise. The girl went to the lift when the accused called her. The police said he raped her in the lift and took her to the 11th floor of the building where he stepped out and fled. The girl went to to her house on the third floor.
"At home, she started crying and vomiting. Her mother asked her what had happened, and she narrated her ordeal. Her mother immediately went downstairs and spoke to the watchman. She asked him whether any unknown person had entered the building premises," said an officer from Taloja MIDC police station.
The watchman claimed he hadn't seen any such person going inside the building. Hearing the commotion, many residents came downstairs to find out what was going on. The child's mother told them what had happened and they started to look for the man. The girl suddenly saw the accused trying to sneak out of the building and shouted.
Also Read: Mumbai: 39 masked proxies sat for MHADA exam, says Police
"The girl pointed to him saying he misbehaved with her. The man tried to run away but was chased and caught and brought to the Taloja MIDC police station. When he was questioned, he confessed to raping the girl," a police officer said. The accused, identified as Mohammed Akhtar Mathar Hussain, 19, repairs ACs. He had come to service an AC in the building.
"The accused was produced in court and remanded in police custody. We are trying to find whether he has committed any more offences in the past. He has been booked under IPC Section 376 (rape) and relevant sections of the Protection of Children from Sexual Offences (POCSO) Act. API Satish Gore is investigating the crime," said Taloja MIDC's Senior Inspector Jeetendra Sonawane. Have you converted your home furniture to suit the hybrid working culture?