Woman from Nalasopara is in critical condition with 70 pc burns; man held for attempted murder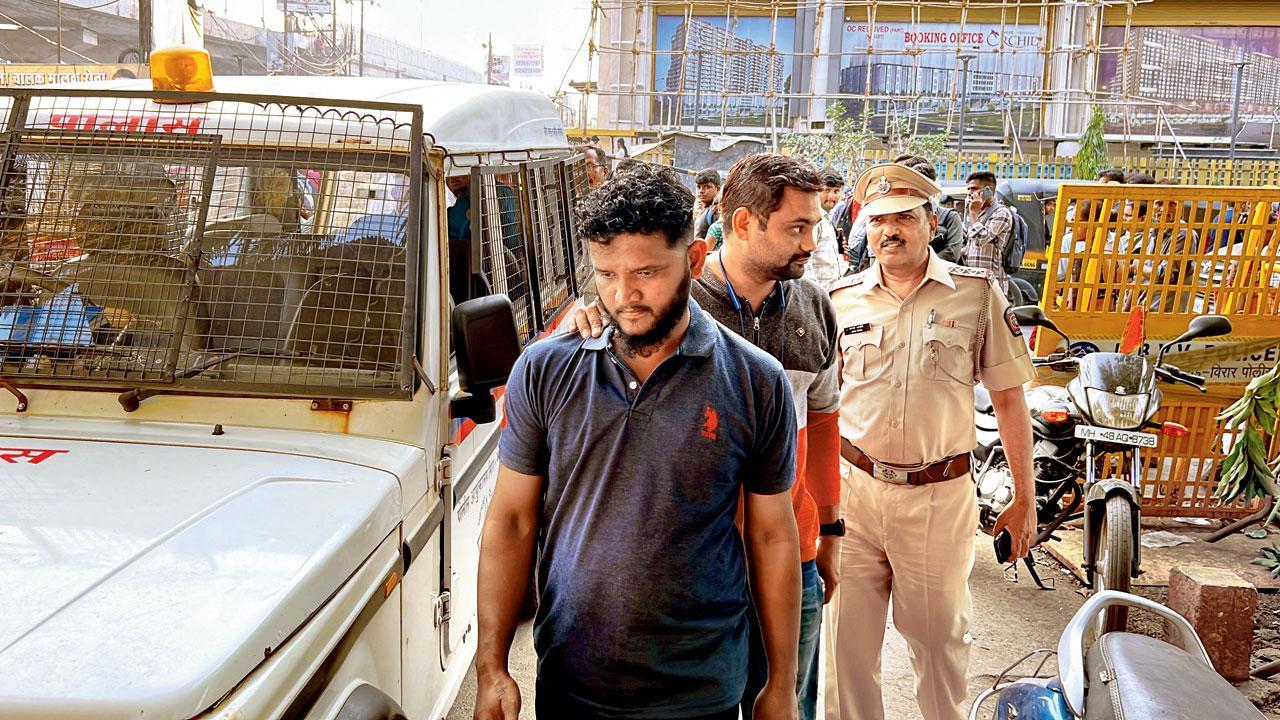 Santosh Panchal after his arrest. Pics/Hanif Patel
A man has been arrested by the Tulinj police for trying to kill his live-in partner by setting her on fire after emptying a gallon of kerosene on her. The incident took place on Monday evening. Anisha Panchal, 37, who is battling for life with more than 70 per cent burns at Sir JJ Hospital, is a nurse by profession in Nalasopara.  Police said her partner Santosh Panchal is an autorickshaw driver and befriended her before lockdown.
"The duo started to live together before the lockdown in Nalasopara East. We have learnt that the accused would often pick fights with the woman. After a heated argument on Monday evening, he locked the house, poured kerosene on her and set her afire," said Shailendra Nagarkar, senior inspector of Tulinj police station. Ajit Singh, a neighbour, said, "We noticed flames in the balcony. One of Anisha's kids jumped from the flat but a neighbour caught him before he hit the ground," said. "We immediately wrapped the woman in a blanket to douse the fire," Singh added.
ADVERTISEMENT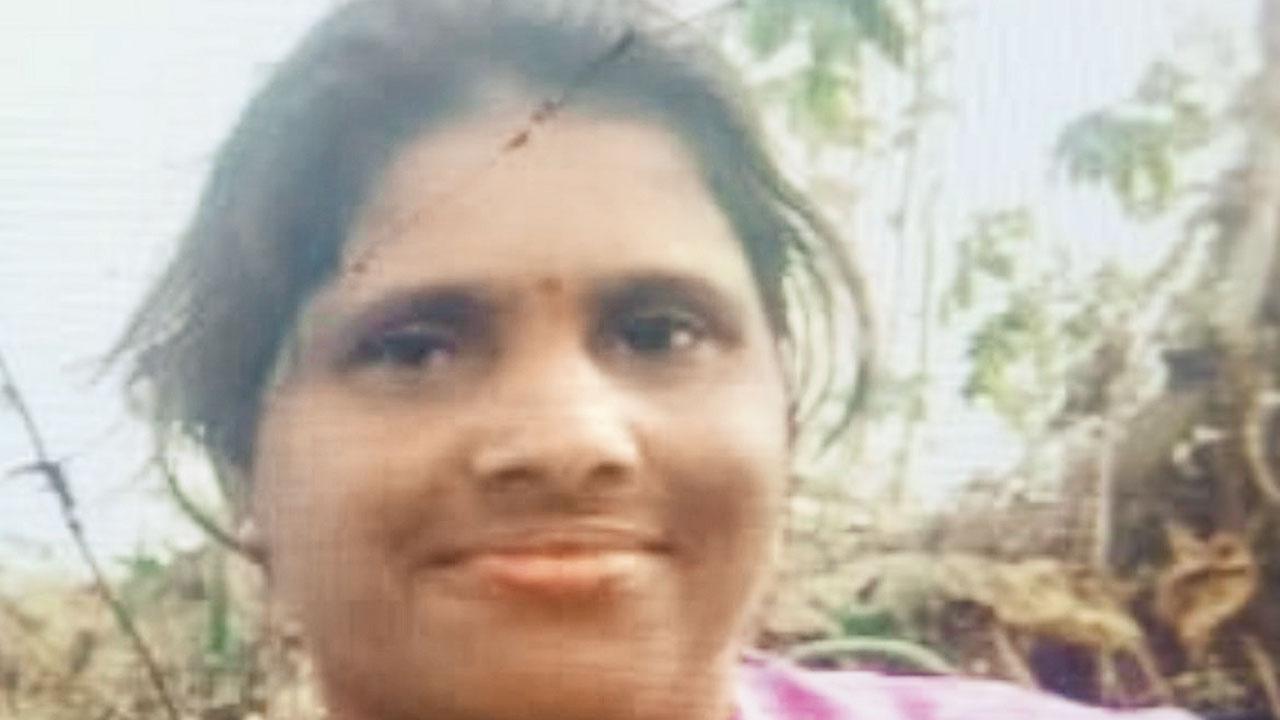 Anisha Panchal
The police learnt about the incident after the woman reached a civic-run hospital in Nalasopara. "The medical staff informed us about the incident. We have recorded the woman's statement. The doctors told us that the woman has more than 70 per cent burns and her condition is critical. We have arrested Santosh for attempt to murder," Nagarkar added. In a bid to give the woman advanced treatment, she was referred to Sir JJ Hospital.
Also Read: Mumbai: Bodies of couple found in Ghatkopar flat bathroom
"Santosh's wife had left him a few years ago with their three children. Santosh befriended Anisha and they started to live together. Anisha was also married and has three children with her husband. She gave birth to a child after she started to live with Santosh," said an officer privy to the investigation.
"On the day of the incident, Santosh angrily told Anisha to vacate the flat but she argued that she had equal share in it. However, the legal custodian of the flat is Santosh as they don't have any documents to prove that they are a legally wedded couple," said the officer.
The investigating team has also recorded the statement of the woman's son who is a witness in the case. The process to record the statements of neighbours is underway. "The accused is in police custody and our investigations are underway," Nagarkar said. Do you agree with the management`s decision of only letting devotees offer jal abhishek at Babulnath temple?