Accused, a gambling addict, nailed by CCTV footage; cops say he could be habitual offender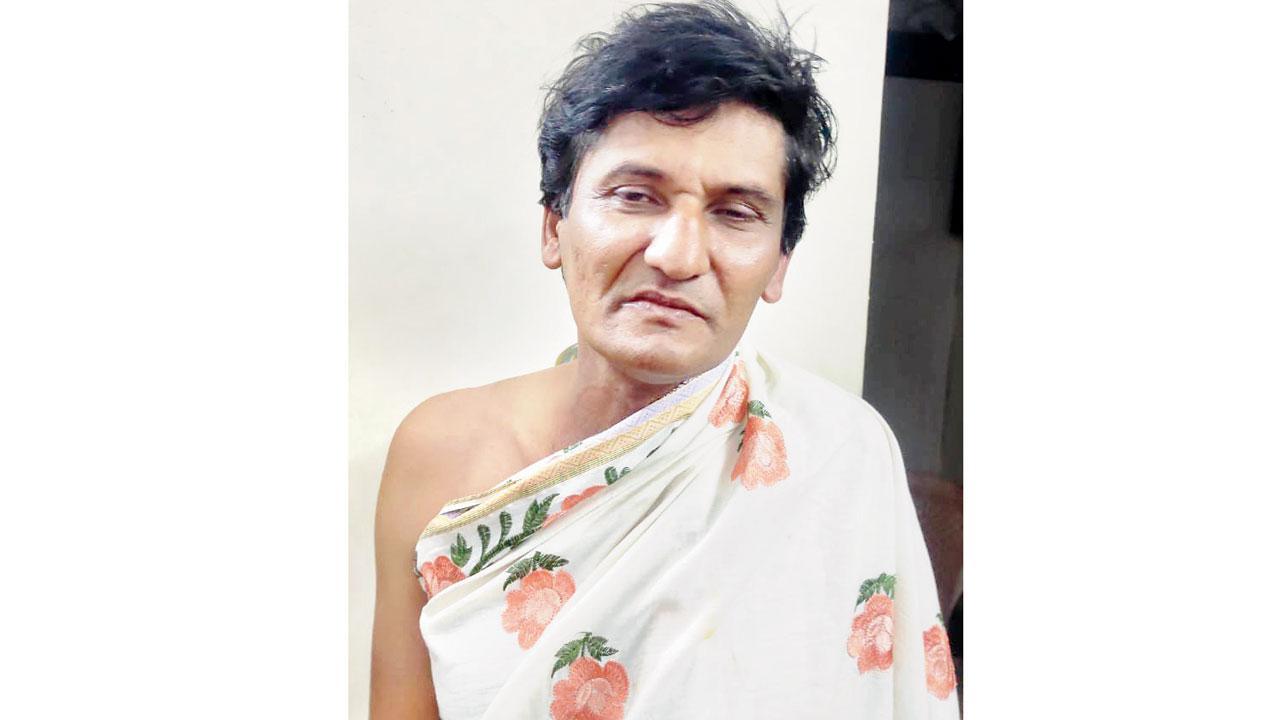 Bharat Sukhraj Doshi
A gambling addict has been arrested by the Dindoshi police for stealing gold utensils from a temple while donning the garb of a Jain priest. According to police sources, the chief priest of the temple, which is located on Jitendra Road in Malad East, had brought a gold plate and bowl to the place of worship on January 23.
After performing a ritual, he kept aside the utensils and performed another act of worship. However, fifteen minutes later, he realised that the plate and bowl had gone missing. After a search proved futile, the chief priest approached the Dindoshi police station and lodged a complaint.
ADVERTISEMENT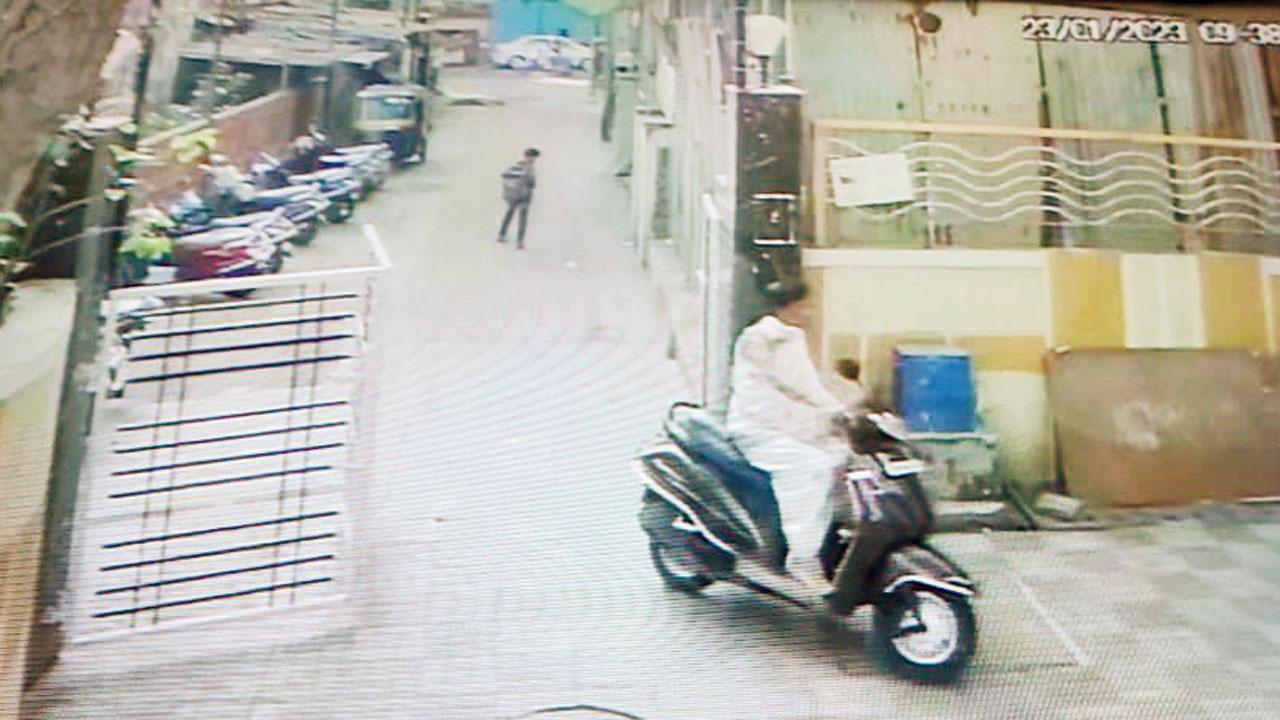 CCTV footage that helped the cops nab the accused
A team led by API Dr Chandrakant Gharge and PSI Ajit Desai then began to examine footage from more than 93 CCTV cameras inside the temple and surrounding areas, eventually tracing the accused, Bharat Sukhraj Doshi, 53, to Ramchandra Lane in Malad West on January 26. He was arrested the following day.
Doshi, who belongs to a well-to-do family, was living in a rented flat with his wife. According to the police, he used to work in a clothes shop but would end up losing all his earnings due to a weakness for gambling and the habit took a toll on the family's finances. The accused's sons now live with his brother-in-law and are studying as well as working.
Also Read: Mumbai Crime: Bhandup couple assault neighbour over 'barking dog'
An officer of the Dindoshi police station said, "While checking CCTV footage of the temple, we saw that a man dressed as a Jain priest had entered the temple on an Activa. When the chief priest was busy at worship, the accused picked up the gold plate and bowl, hid it in a cloth and fled on the bike."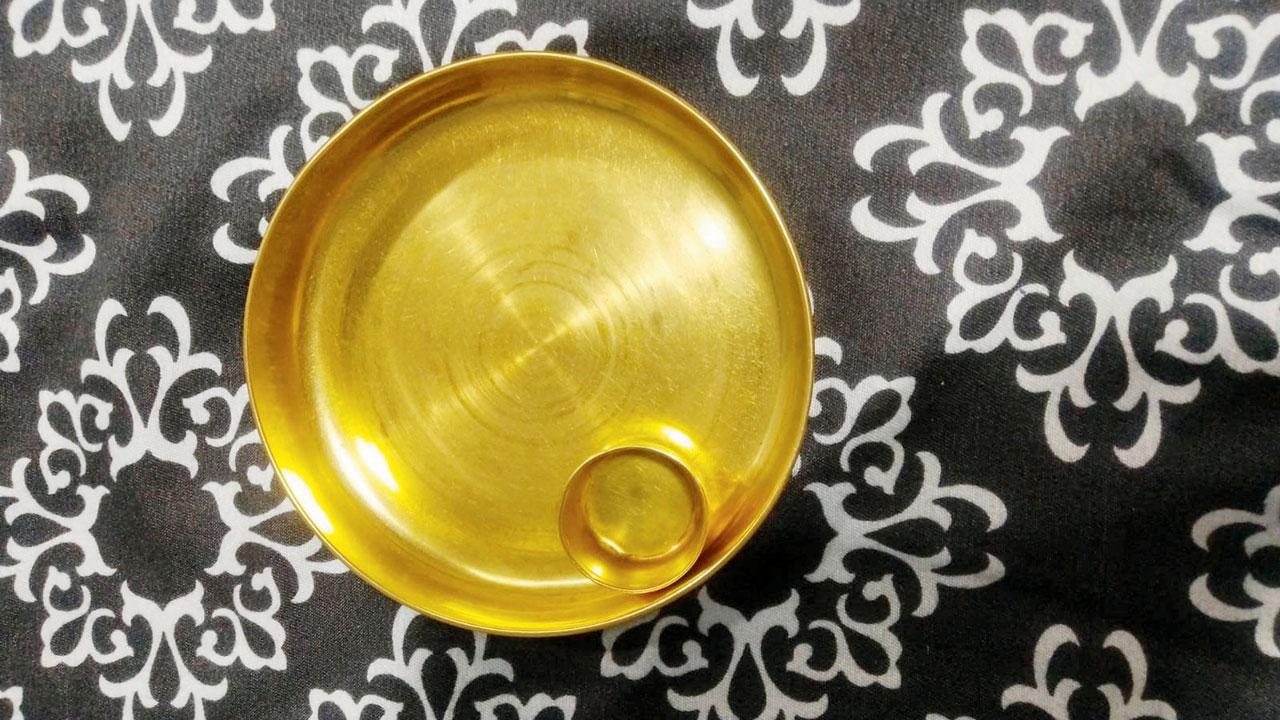 The stolen items
"The stolen items, which he had hidden in his house, were recovered," said an officer. Based on Doshi's behaviour during interrogation, the police said it appears he could be a hardcore habitual offender. The cops claim that he is a tough nut to crack and has not revealed many details. "Doshi was produced before the court on January 27 and was remanded in 14-day judicial custody," said another officer.
93
CCTV cameras footage the police examined Do you often find yourself in the middle of office politics?