Officials say firms sought time to study ambitious project, claim timeline won't be hit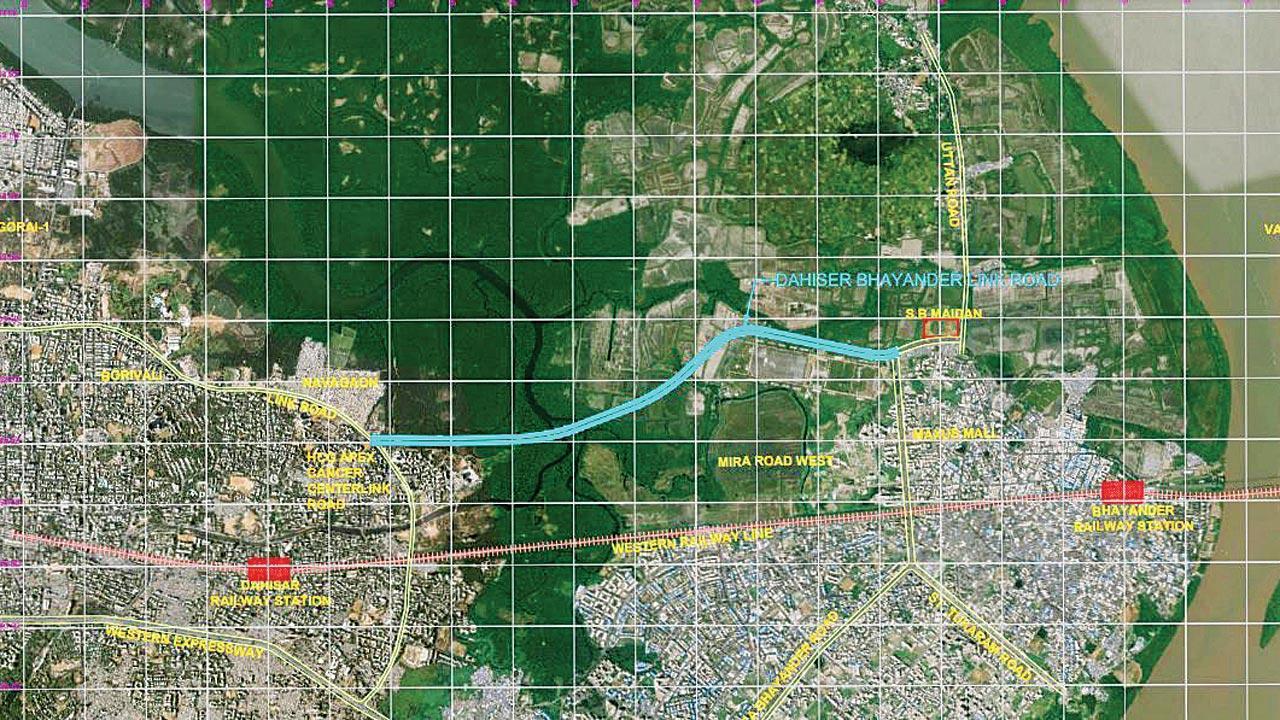 The road will help decongest traffic on the Mumbai-Ahmedabad Highway
The Brihanmumbai Municipal Corporation (BMC) has extended the final tender submission date of its ambitious Dahisar-Mira Bhayandar elevated link road project for the third time.
Civic officials claim they have received a request from companies to extend the deadline.
ADVERTISEMENT
"The BMC first invited tenders in June 2022, and the estimated cost of the project was Rs 1,600 crore. But only one company responded," said a BMC official.
In September, after meeting a consultant, the civic body decided to construct a cable-stayed bridge above the creek. "The total length of the proposed connector is 5.5 kilometres," said an official of the bridges department. 
"The distance between the pillars has changed. They are now 300 metres apart due to the presence of mangroves," he added.
Also read: Mumbai: BMC unhappy with slow demolition work on Gokhale Bridge
The BMC then invited tenders in October and the deadline for submissions was November 17. The project was now estimated to cost Rs 2,500 crore. After taking a review in December 2022, the BMC decided to extend the tender submission date to January 28, 2023. The deadline is now February 3.
"This is a design-and-build project. We received some queries so we extended the final date of submission," said Deputy Municipal Commissioner Ulhas Mahale. 
"This is a big project. Some companies had requested us to extend the final tender submission date as they wanted to study the project. This will not impact the timeline of the work," said another official.
The Mumbai-Ahmedabad Highway is the only connector between the western suburbs and Mira-Bhayandar. "As it is also a national highway, it is always packed with traffic," an official said. "This road will connect to the western part of Dahisar and will help decongest the Mumbai-Ahmedabad Highway," another official stated. 
Rs 2,500cr
Estimated cost of the project Do you think Budget 2023 will meet aspirations of common man?