The city - sliced, diced and served with a dash of sauce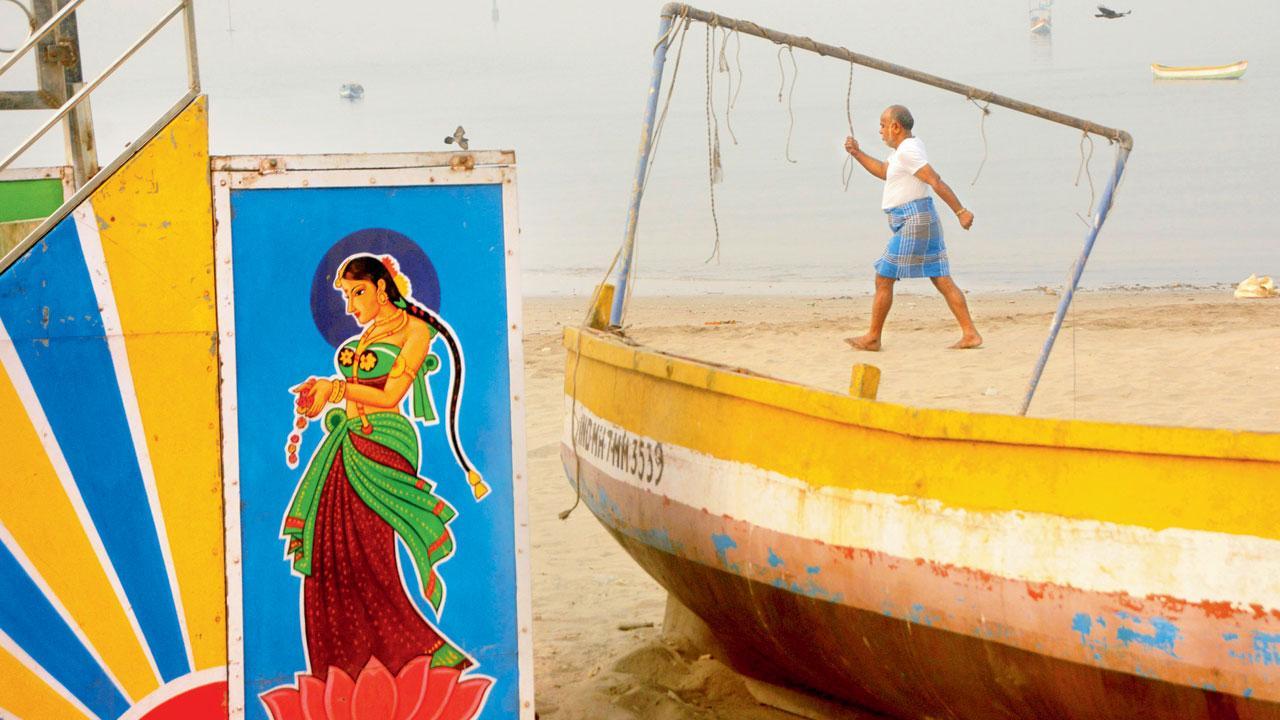 Pic/Satej Shinde
Whatever floats your boat
An enthusiastic morning-walker marches away on Mahim beach.
Rainforest aromas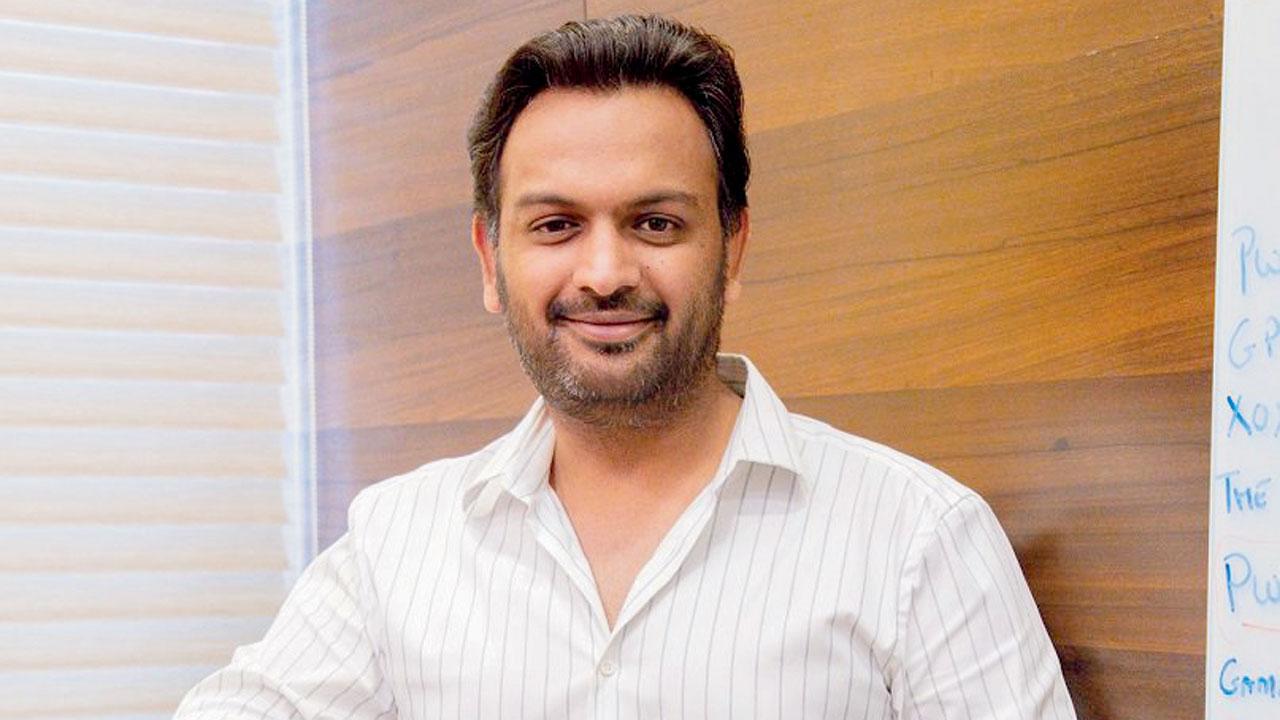 The vibrant colours of the Amazon are set to light up the sombre grey neighbourhood of BKC. Opening doors by December-end, Amazonia is a restaurant and bar inspired by the rainforest. It will offer diners delicacies from Korean, Japanese, Thai, American and Continental cuisines — all with a touch of the Amazon, shared restaurateur Prasuk Jain (below). "We've tried to recreate a modern experience of the forest with an interplay of colours and lights," he told us. The bar, too, will offer cocktails from 20 countries with a twist of ingredients and influences of the jungle. "We'll be hosting themed brunches and nights with music, dance, costumes et al," he added. With elements of Amazonian creatures like jaguars, leopards and monkeys popping up around the space, it sure sounds like a roaring party.
Storytime with Honey Irani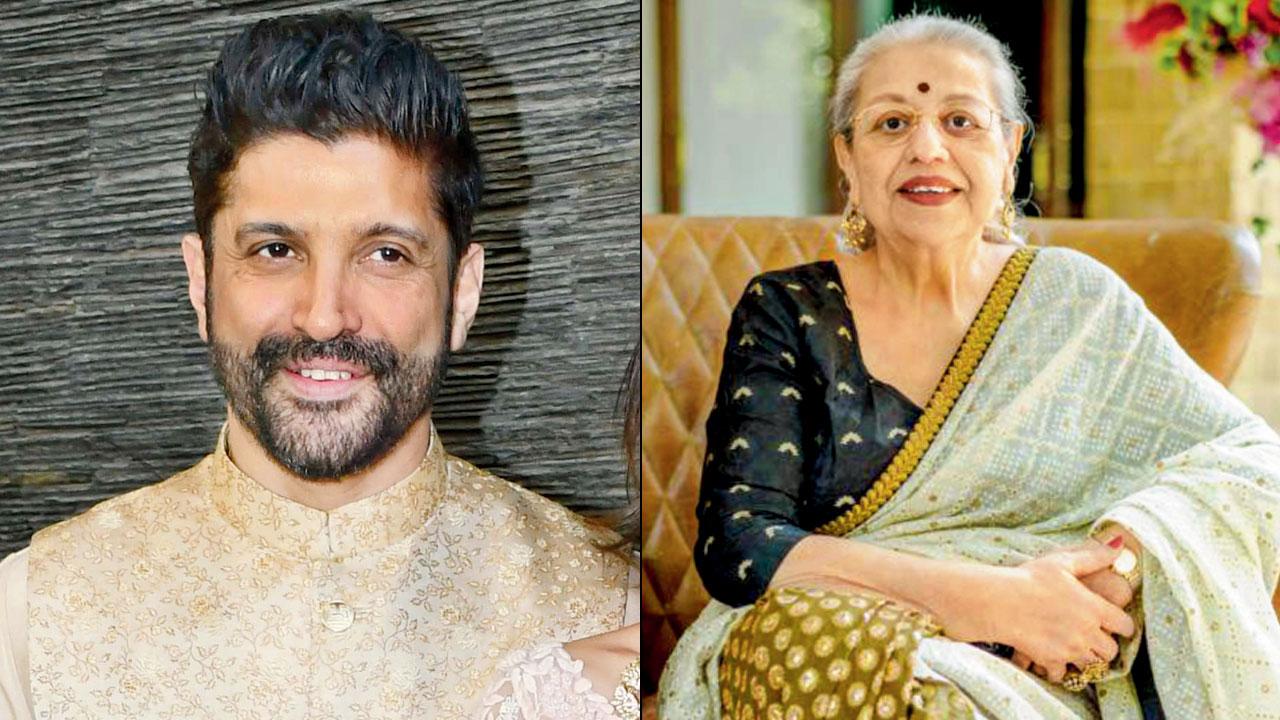 Farhan Akhtar and Honey Irani
Some of this diarist's fondest childhood memories are of storytime with her grandmother. Like us, Shakya and Akira, the grandchildren of actor-screenwriter Honey Irani could never get enough of their grandmother's stories. Zoya and Farhan Akhtar's mother recalled that her grandkids  would snuggle next to her after school, all ears for a new story every day. "I would read a lot of stories to them, but they would say, 'Dadi, no, tell us something new!' So, I started making up my own stories. Till today, they remember the tales," she told us. Her eager audience of two prompted her to think of these stories as creative legacies that they will remember her by, so she wrote them down. Now, these tales have taken the shape of two books — Shakya's Little Secret and Akira, Shakya and the Grouchy Owl (Om Books International). The stories drive home the message of caring for our environment and being at one with nature. "I'm enjoying the process so much that now I'm thinking I should also write some for Zoya and Farhan!" she chuckled.
Ghalib says...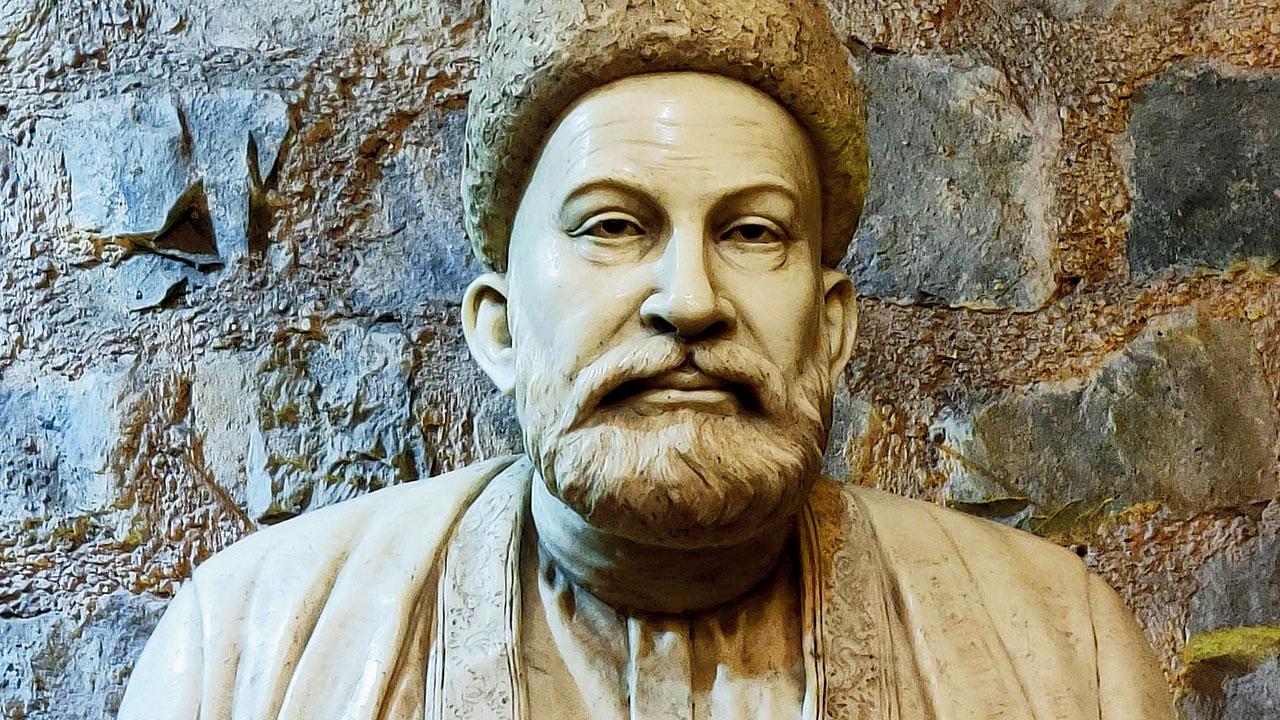 If poetry leads, can music be far behind? Perhaps that is what has drawn Vishal Bhardwaj (right) to Mehfil@Prithvi on December 13. The evening will commemorate the 225th birth anniversary of the Urdu poet, Mirza Ghalib (inset) with a session centred on his poetry and philosophy. Jameel Gulrays (extreme right), who will moderate the session, shared, "I spent many hours discussing Ghalib with Bhardwaj during the pandemic.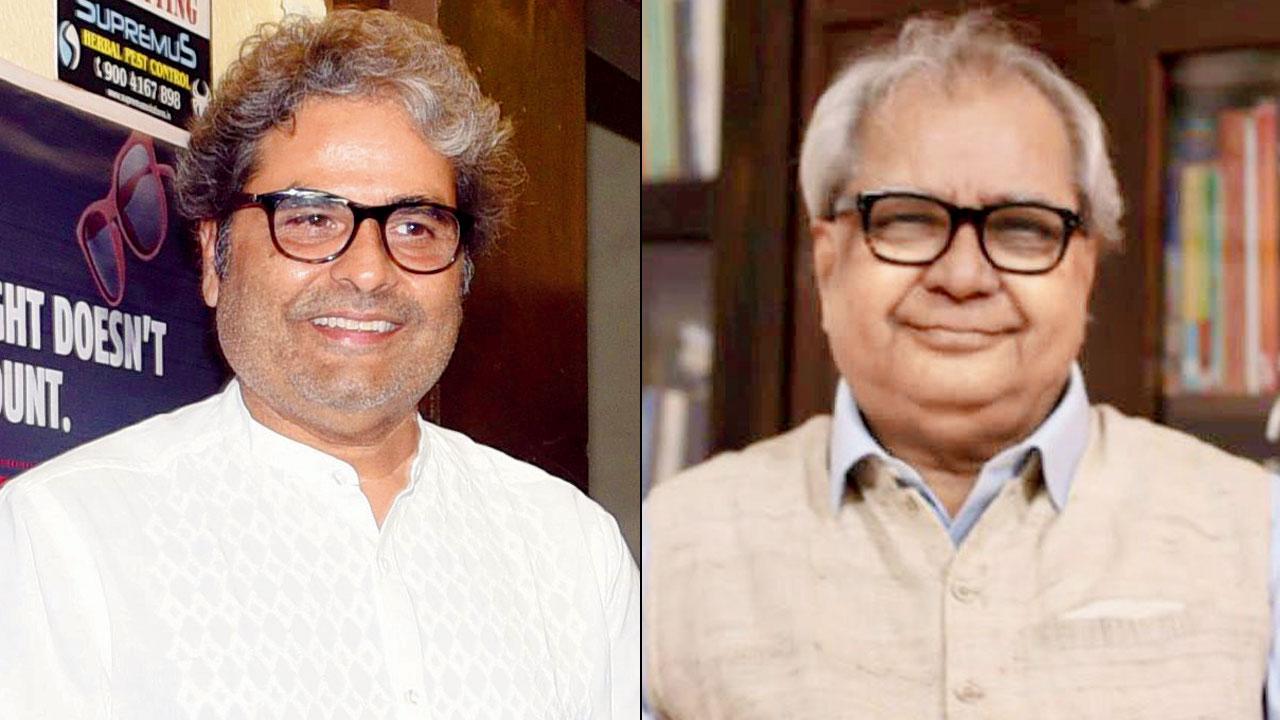 His was the first name on my mind for the event." The author added that Bhardwaj is among the few people who have studied the poet in depth. "It is not easy to understand Ghalib. We will try to discuss the perspectives as we understand them. And if Vishalji can add his musical touch to the poetry, it will be a delight," Gulrays added.
A golden ticket to the world of cinema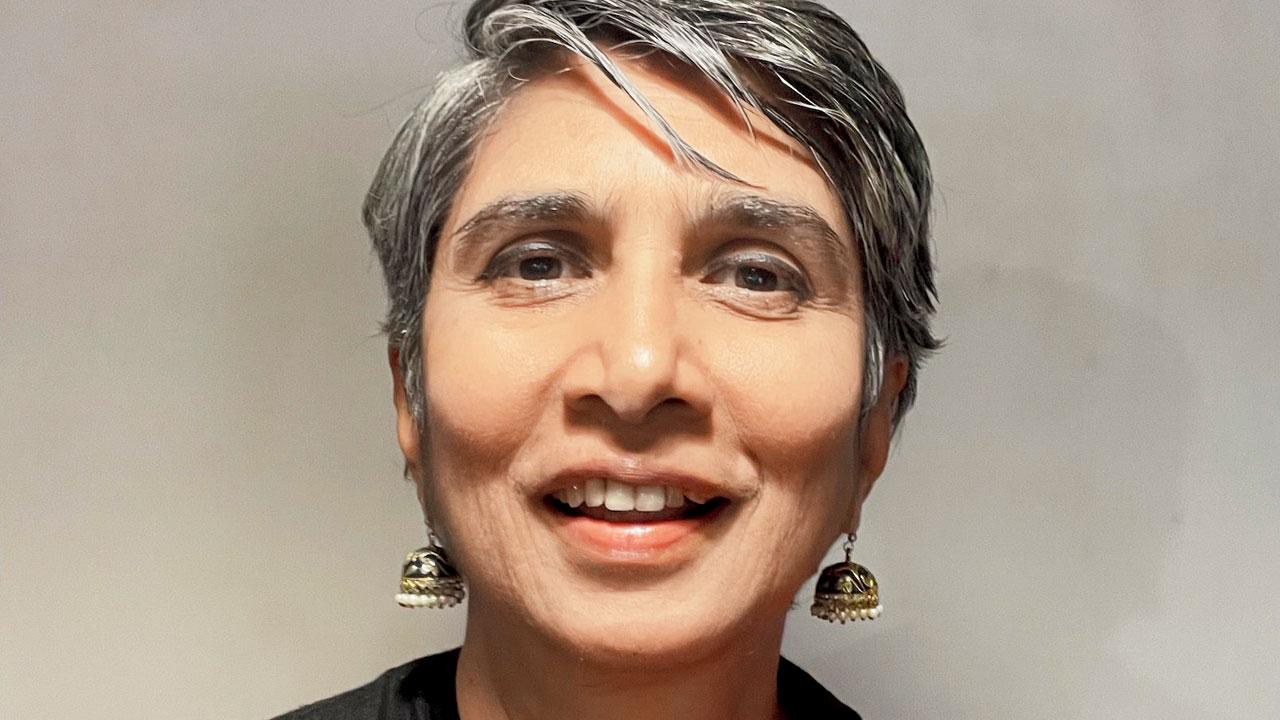 We're thrilled to hear that film critic, curator and Sunday mid-day columnist Meenakshi Shedde, who is also the India and South Asia Delegate, Berlin International Film Festival, has been invited by the 80th Golden Globe Awards as an international voter. She is the only voter from India among 103 new members from 62 nations invited by The Hollywood Foreign Press Association (HFPA). In between tuning into 345 film submissions, Shedde shared that she is delighted and honoured. "I have been on more than 25 prestigious juries but Golden Globe is special because it is specifically given by film critics and journalists with a vast body of work," she explained. The Golden Globe Nominations will be announced on December 12. Shedde revealed that her main focus while evaluating the films is always artistic merit. "One of my biggest takeaways was to realise how many women producers there are producing top content in the world. When there's a woman there controlling the money, it makes a huge difference to the kind of films being made."
Love and light in Govandi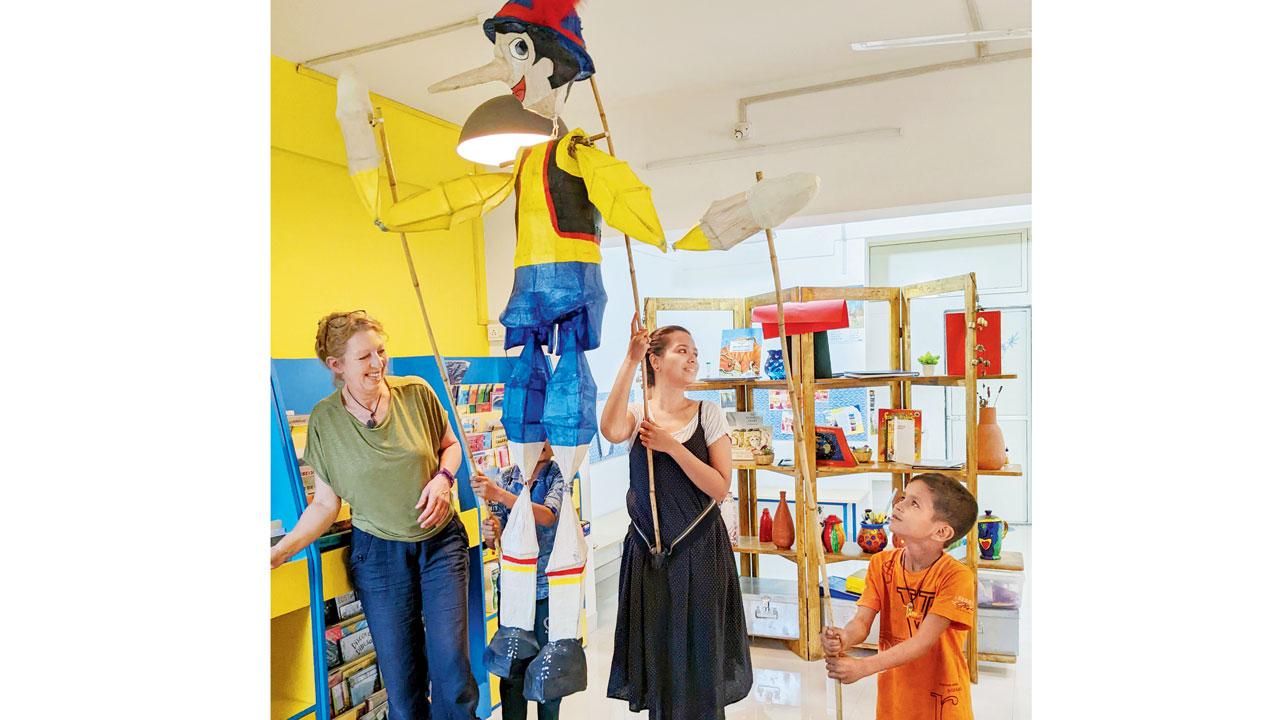 Young artmakers from the slums of Govandi are learning to add a little light into their lives, and ours. As part of the upcoming Govandi Arts Festival, the folks behind Lamplighter Arts CIC from the UK are in the city. The collective of artists is known for its lantern parade in Bristol — which they will bring to the streets of Govandi during the festival presented by Community Design Agency, Streets Reimagined (UK) along with the Lamplighters. Dee Moxon from the collective, who conducted a workshop with the children, shared, "Working with the young people of Govandi was amazing. They were inspired, creative, engaged and hungry for outside influences. We've been here for three days and found suppliers of sustainable willow. We also met rattan makers and found all our materials locally. We look forward to coming back and using them in two months," Moxon added. Will you be changing your home decor this winter?