The city - sliced, diced and served with a dash of sauce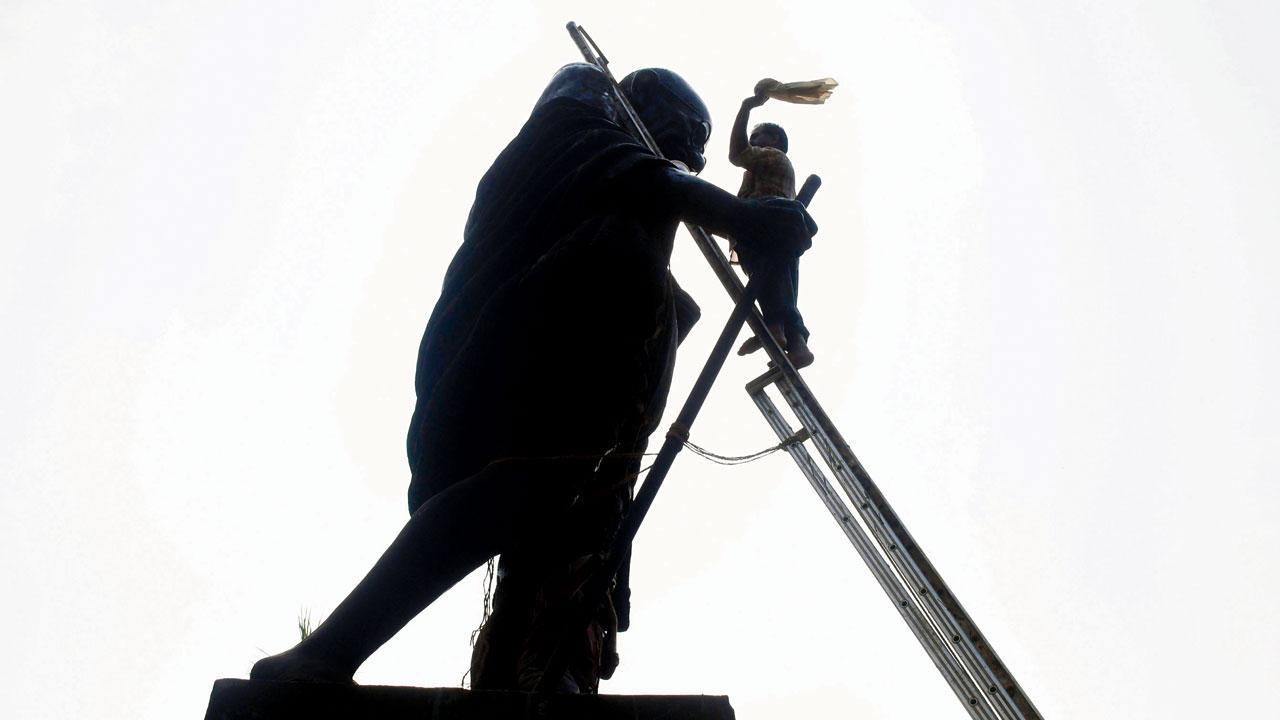 Pic/Ashish Raje
Tall leader
A worker cleans the Mahatma Gandhi statue near Mantralaya for Gandhi Jayanti, which the nation celebrates today
Goa's Padaria Prazeres comes to Mumbai
You know how childhood friends dream of working together at some point? It seems like it came true for Chef Picu, aka Rahul Gomes Pereira, and Stacy Gracias, one half of a popular bakery-cafe in Goa called Padaria Prazeres. Gracias along with her chef-husband Ralph Prazeres run Padaria Prazeres, known for serving Portuguese pastries and custard tarts.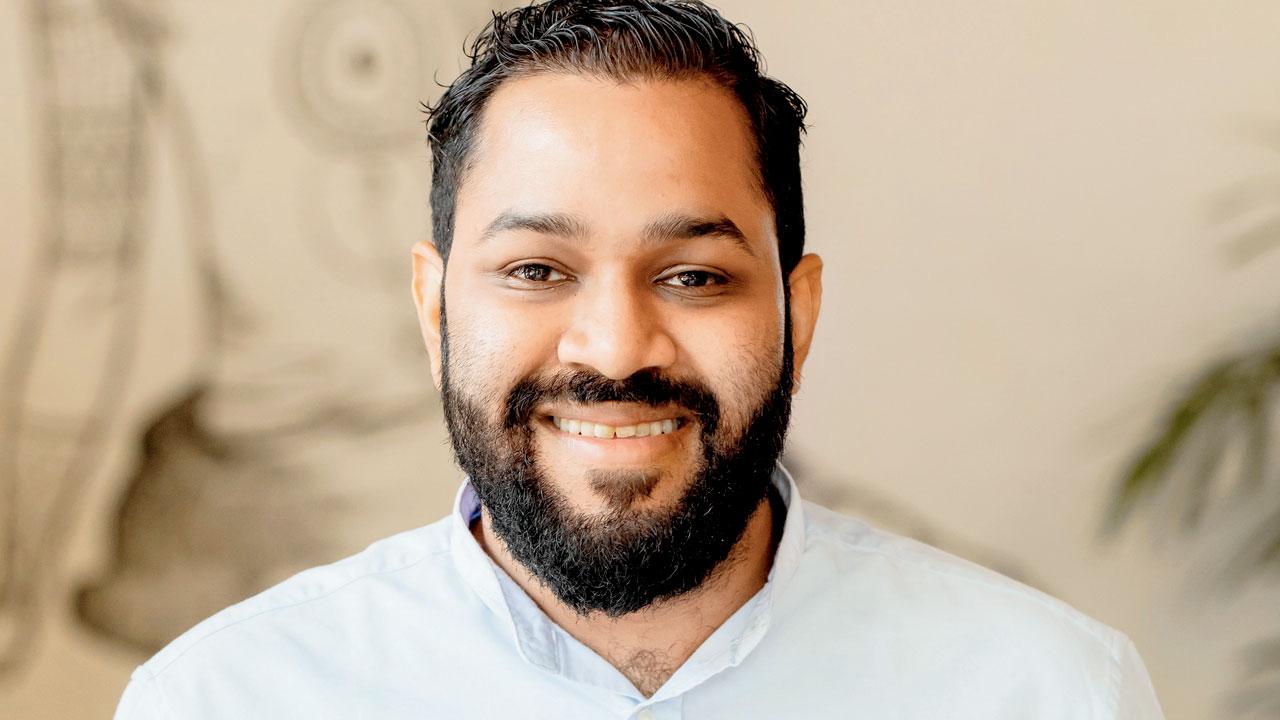 The husband-wife duo is coming to Chef Picu's SAZ Cafe for a pop-up, their first in Mumbai. Expect an array of treats, including their classic pasteis de nata (a Portuguese egg custard tart), palmiers (heart-shaped French flaky pastry), and roast chicken sandwich. To make it more interesting, Prazeres has also created new dishes—Goan chouriço Berliner, bacon liver pate and brown butter poached prawn roll.
Many a slip 'n' trip here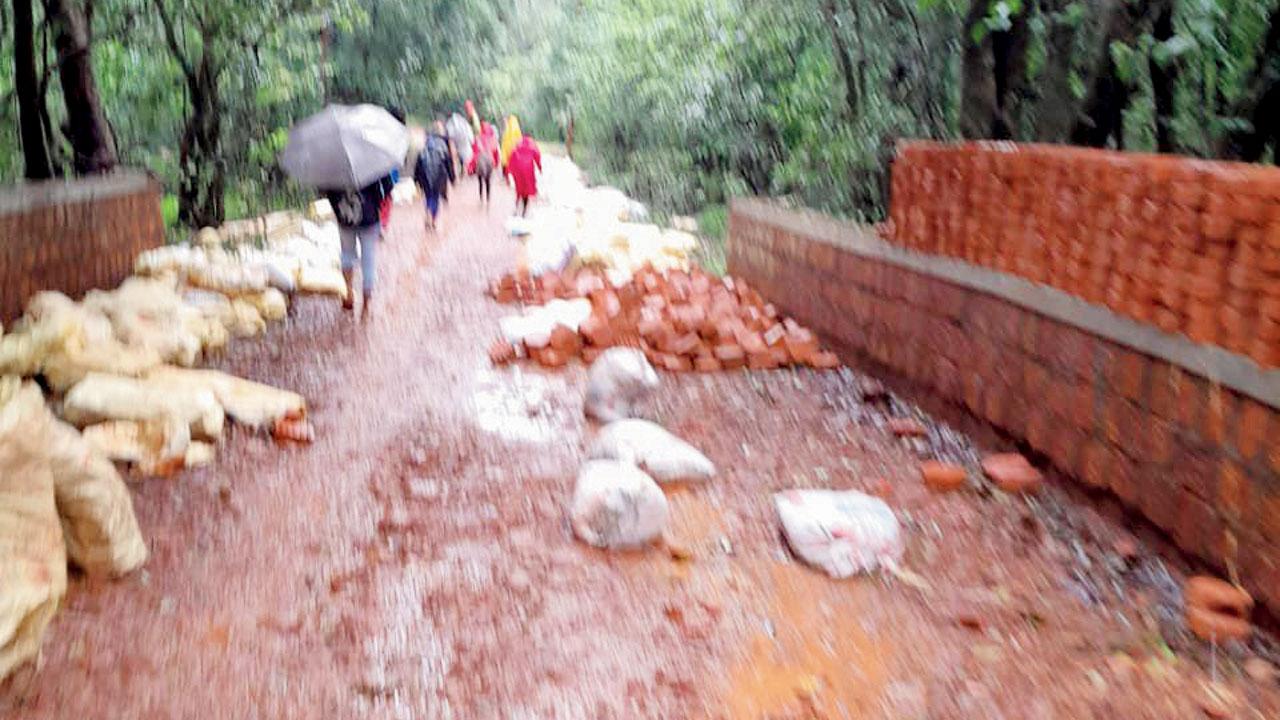 Matheran's rough pathways
It is not just the Mumbai roads—potholes inviting you to dive in—that are a cause for concern. Our neighbouring hill station, Matheran, is giving visitors, plenty of heel and heartache too. Dislodged paver blocks, gunny bags on the side of the road, red mud which is wet and slippery, thanks to the rain and in the midst of this, horses negotiating these paths means tourists have to watch every step on the pedestrian-only hill station. A Matheran ghodawalla though said that, "Our sure-footed or hoofed equines are also slipping on the smooth paver blocks. We want Matheran to revert to the paths of old, with no paver blocks." Well, let wisdom (literally) dictate the road ahead.
Bats the way Lloyd liked it!

1983: Clive Lloyd wields his Sondico willow against India in Kolkata
Among the many cricket groups on Facebook, there is one devoted to gear called Vintage Cricket Equipment Collecting & History. This is a heavenly platform to see old pieces of willow used in bygone eras when cricket bats were not as thick and meaty as they are now.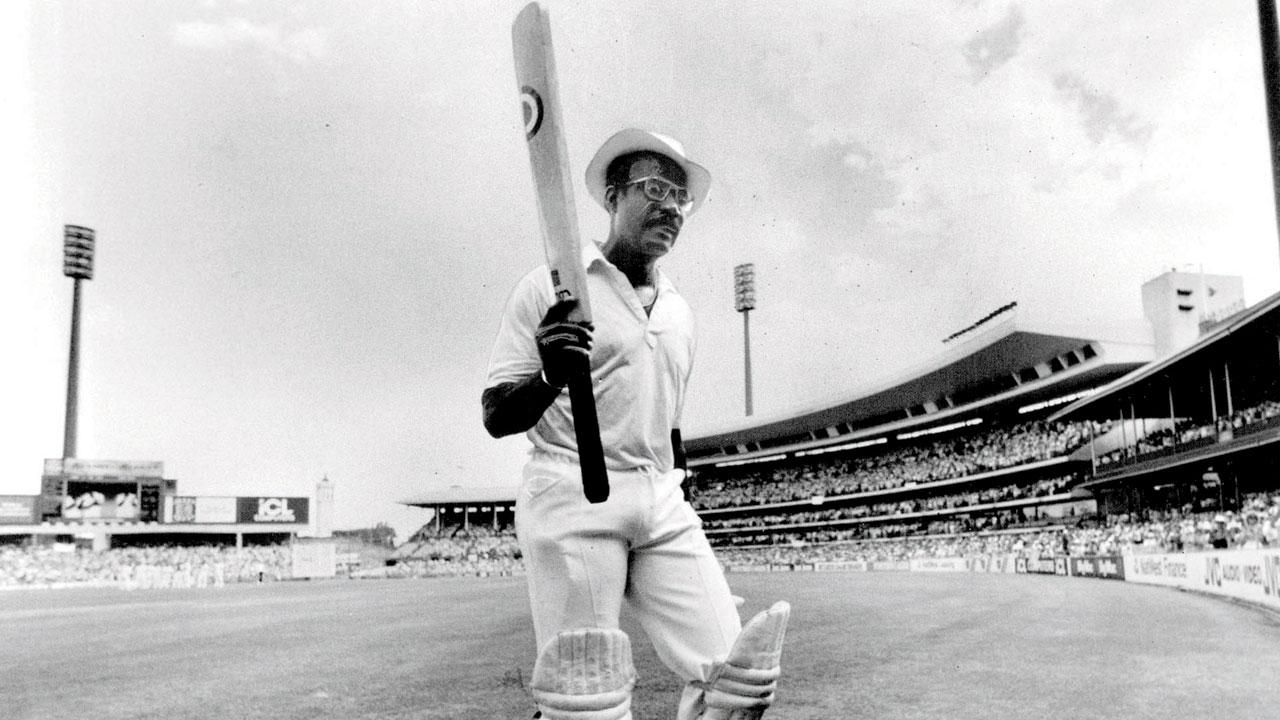 1985: Lloyd waves his County bat in his last Test match at Sydney
No less fascinating is to view the various bat stickers and brands used by the best names in batsmanship. Some players like the Chappell brothers Ian and Greg, used Gray Nicholls throughout their careers, while others kept changing brands.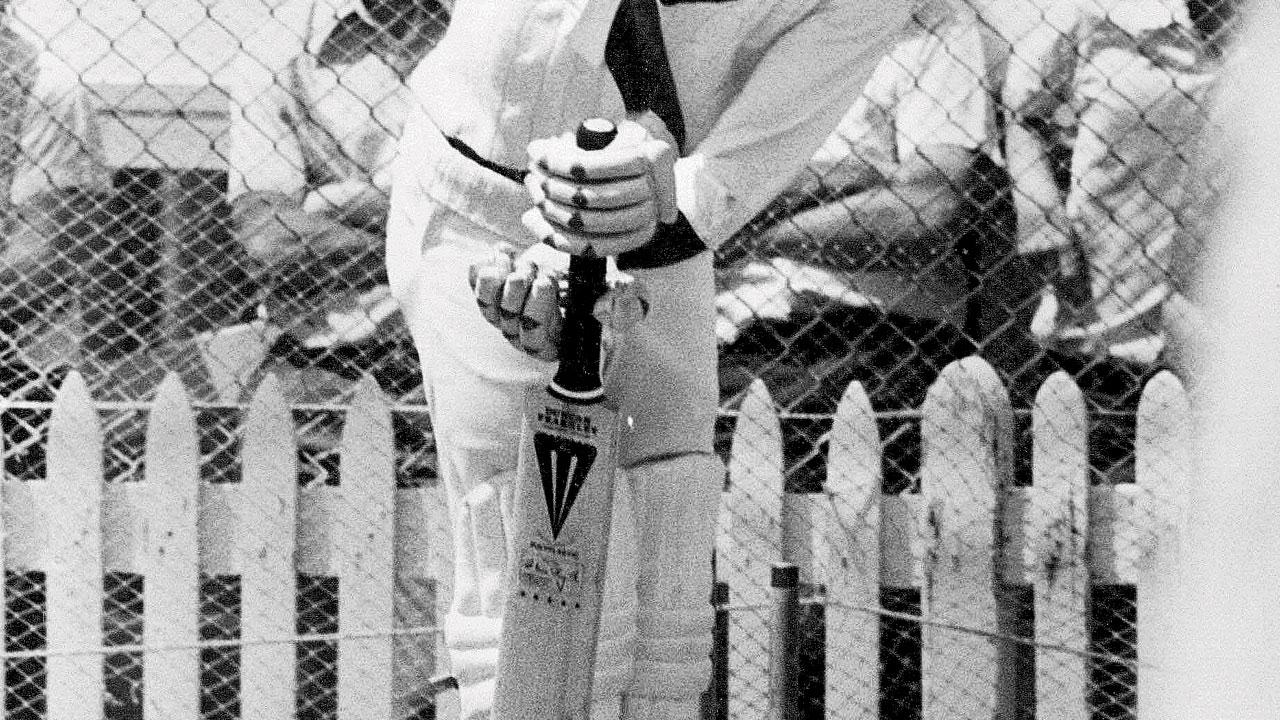 1975: Lloyd with his Duncan Fearnley bat at the Sydney Cricket Ground nets. PICS/GETTY IMAGES
Our in-house cricket nut brings up West Indies great Clive Lloyd as an example. As per photographic evidence, Lloyd endorsed Gray Nicholls, Duncan Fearnley, Sondico and County in that order in international cricket.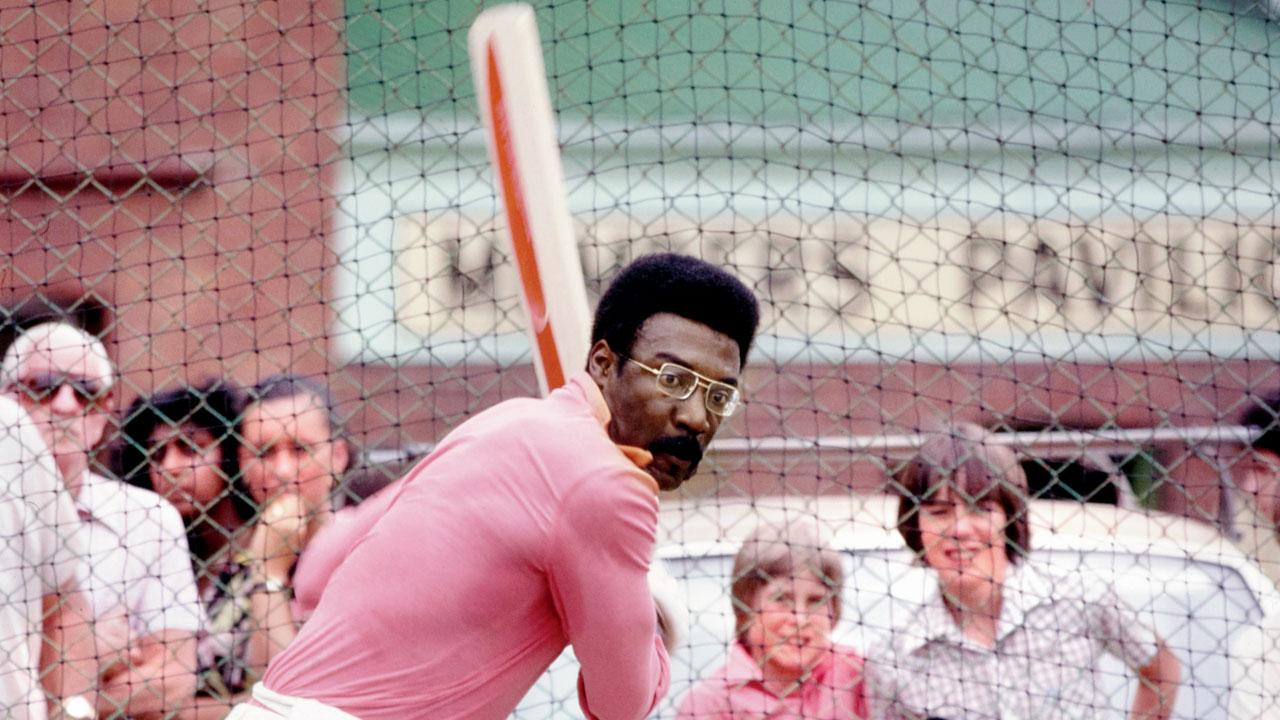 1979: Lloyd with his Gray Nicholls scoop bat at the Sydney Cricket Ground
Probably the most successful bat for Lloyd was the Duncan Fearnley because he scored his epic, Test series-winning 242 not out against India at Mumbai with it and the century in the 1975 World Cup final the very same year.
How countries celebrated the Mahatma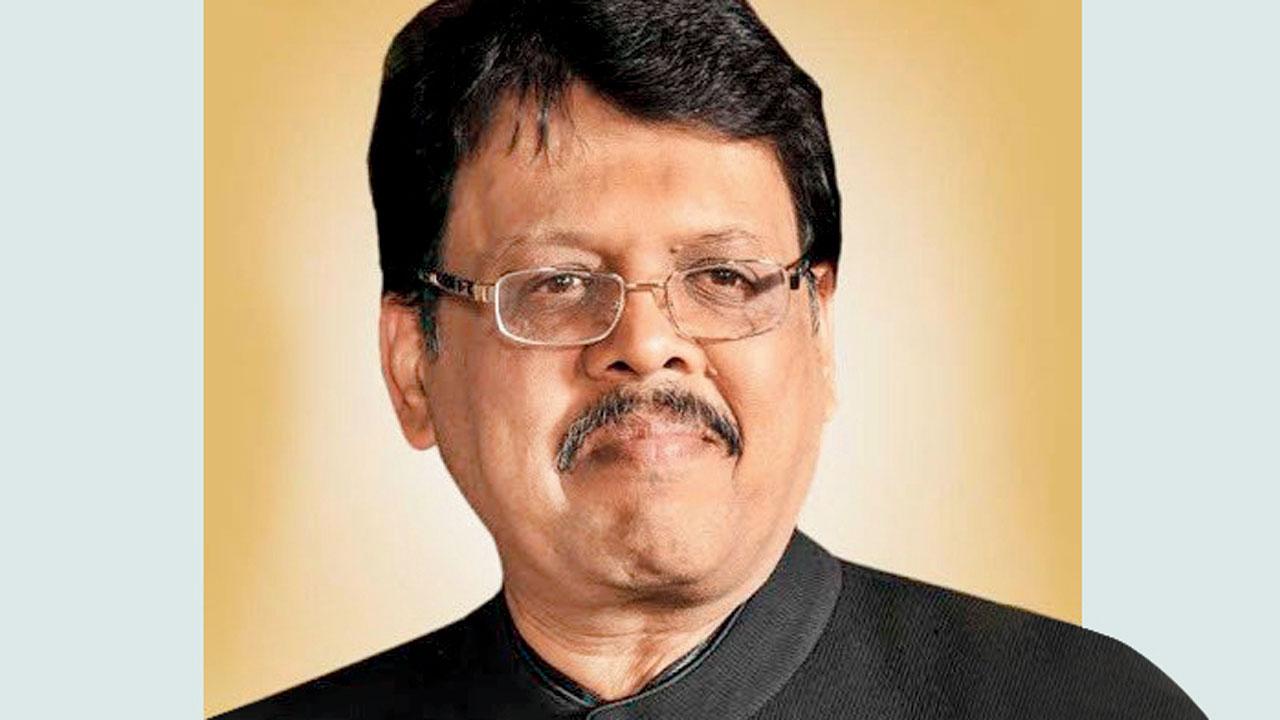 Sushilkumar Agrawal
Did you know about the unreleased ten-rupee note with Mahatma Gandhi's portrait on the observe? The note incidentally showed Mahatma Gandhi working on his charkha, and also a rear-view of him walking with his followers. A new book titled Global Collectibles of Mahatma Gandhi through bank notes, coins and stamps (compiled by Mintage World), released on the occasion of Gandhi Jayanti, offers a window into the legacy of the icon, as reflected on legal tender by 144 countries. The book has been edited by Sushilkumar Agrawal, CEO of Ultra Media Entertainment Private Limited. "Gandhiji has always been a universal inspiration. We had to ensure that intricate details are included and authenticity is ensured," he says.