The city - sliced, diced and served with a dash of sauce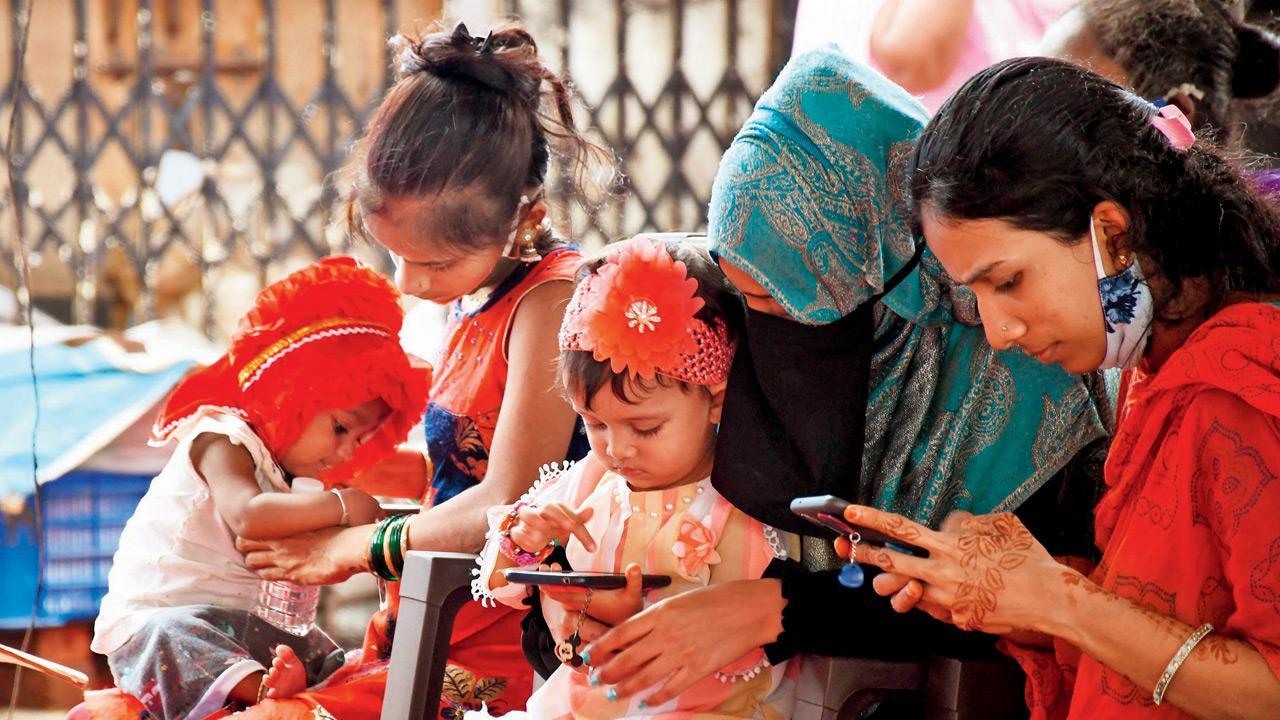 Pic/Ashish Raje
Starting out young
A reflection of our times, these toddlers are mirroring their grown-ups' obsession with technology at Azad Maidan. 
ADVERTISEMENT
Champ waited to say his goodbye to Biden

Champ with the US President on his return. Pic Courtesy/@schultzinit, @TheOvalPawffice
Anybody who's cared for a dog would believe in their special connection with humans. Which is why when news that Champ, the 13-year-old German Shepherd and First Dog of US President Joe Biden and wife, Jill, had crossed over the rainbow bridge came in, the outpouring of messages on fan accounts on social media was overwhelming. A particularly moving frame was posted by @TheOvalPawffice, which could have possibly been one of the last of the President with Champ after he returned from his Europe tour. It was posted on June 18 and the senior dog passed on the following day; almost as if he waited for that one last paw-fect reunion with his long-time buddy. In the post, fellow First Dog, the younger Major, speaks of their beautiful bond and over decade-long friendship. We're sure Champ must be catching up with old friend and former First Dog, President Obama's Bo, who left the family in early May.
There's a new deli in SoBo