The city - sliced, diced and served with a dash of sauce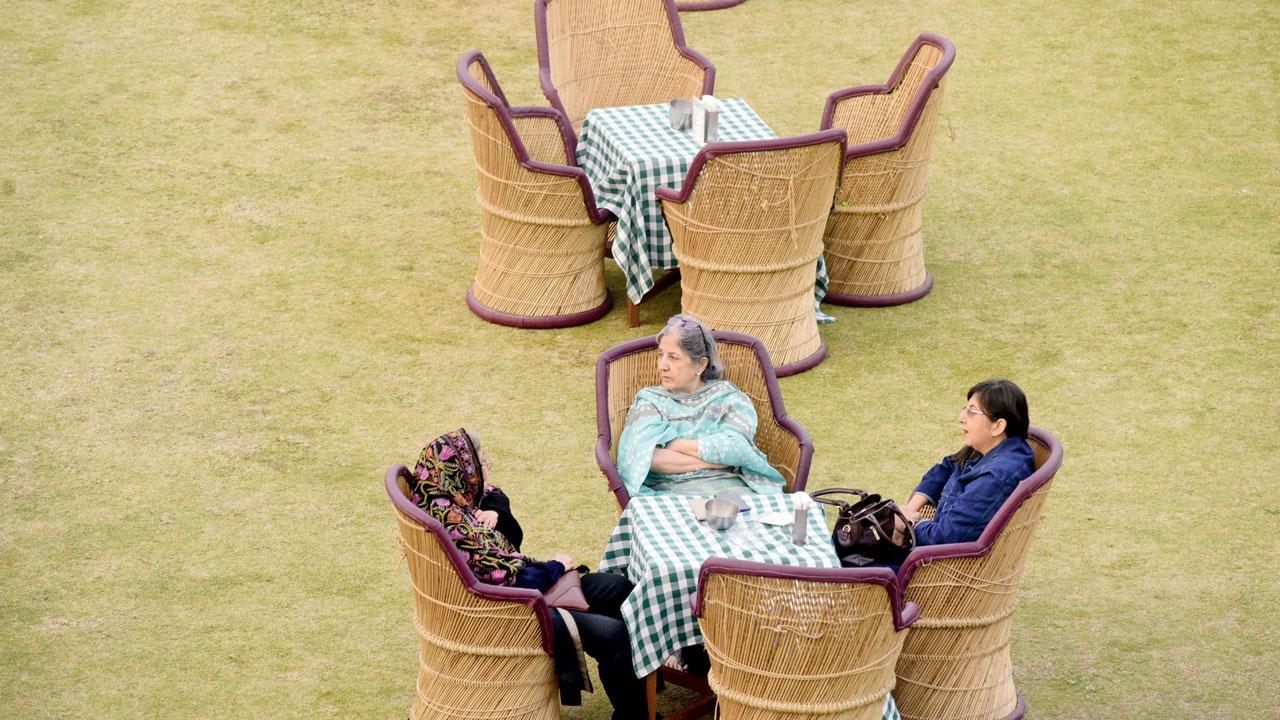 Pic/Atul Kamble
Enchanting Evenings
After stumps are drawn on the field of play at the Brabourne Stadium, members of the Cricket Club of India, Churchgate, get all set for their evening tea and snacks on the outfield near the pavilion
Chembur on canvas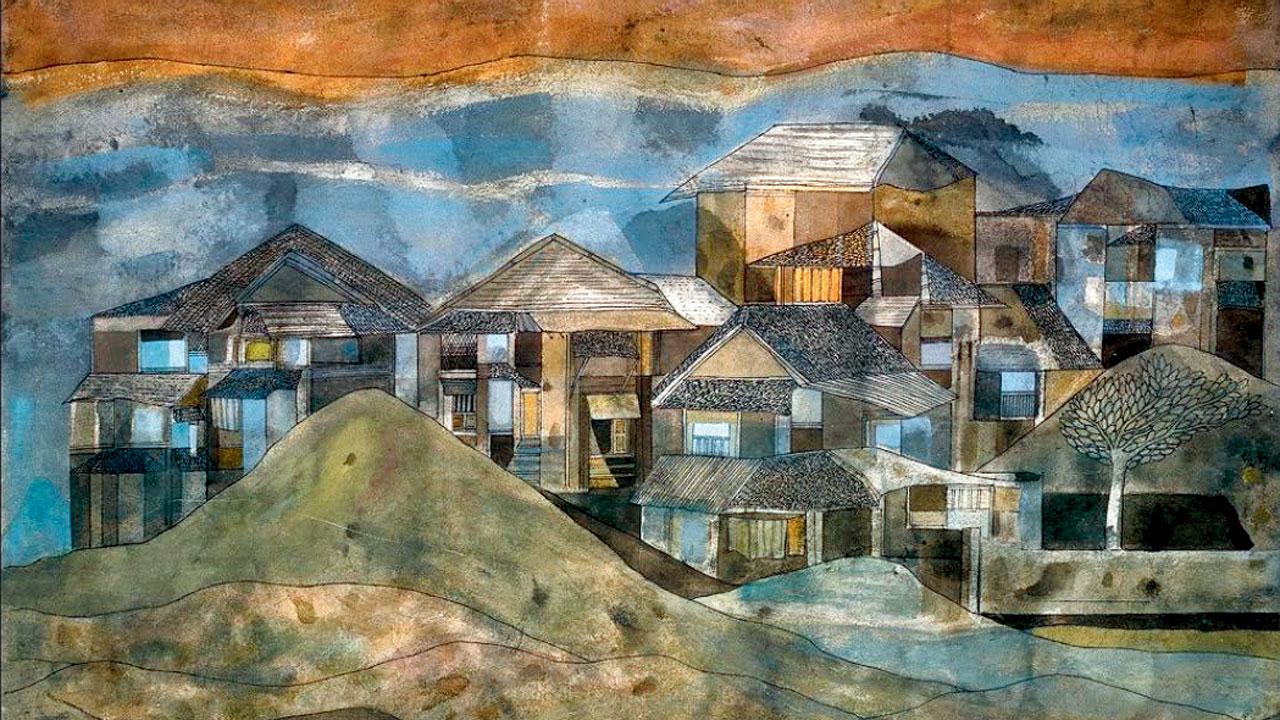 Memories of a Cluster of Houses in Chembur and Old Houses by Badri Narayan. Pic Courtesy/Pundole's
For a touch of nostalgia about Chembur, head to the February fine art sale at Pundole's in Fort. The sale includes works by artist Badri Narayan that capture Chembur of the 1950s.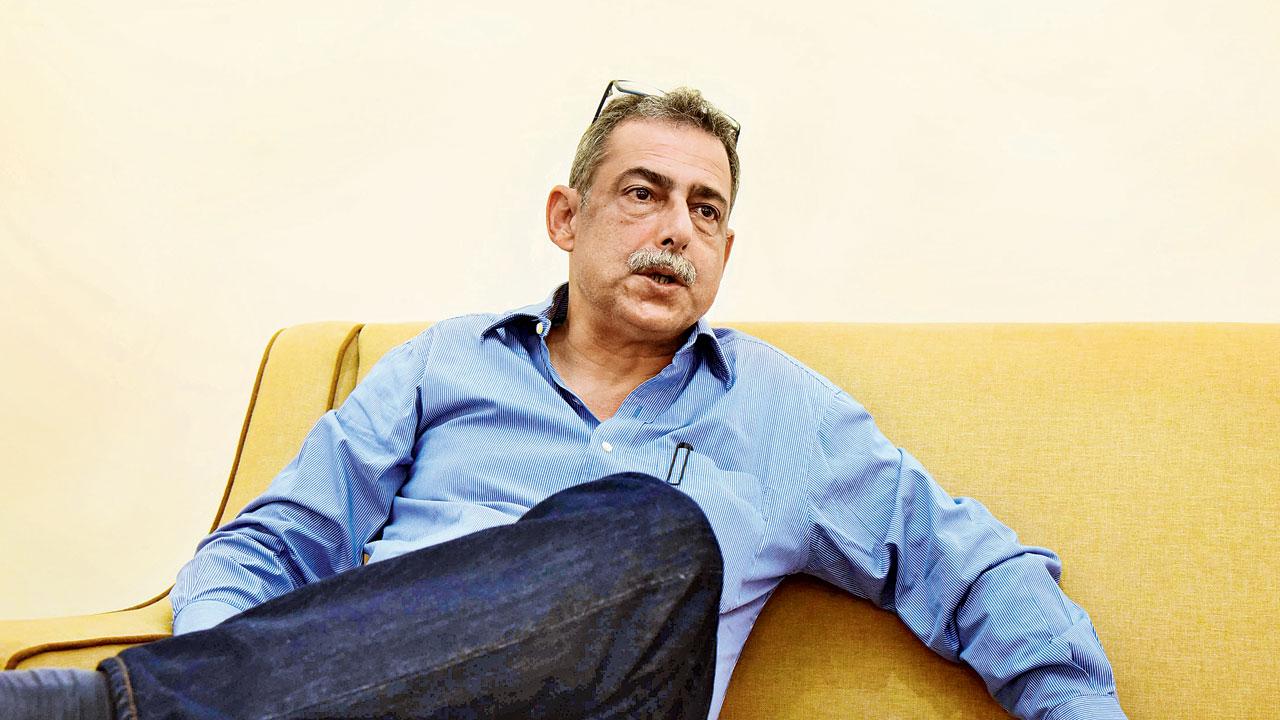 Dadiba Pundole
Gallerist Dadiba Pundole shared, "This is Chembur of his memories. He lived here for many years." The gallerist remarked the works capture cottage houses, bungalows and stained glass windows as few would remember it.
Also Read: Mumbai Diary: Saturday Dossier
Marol shows how it's done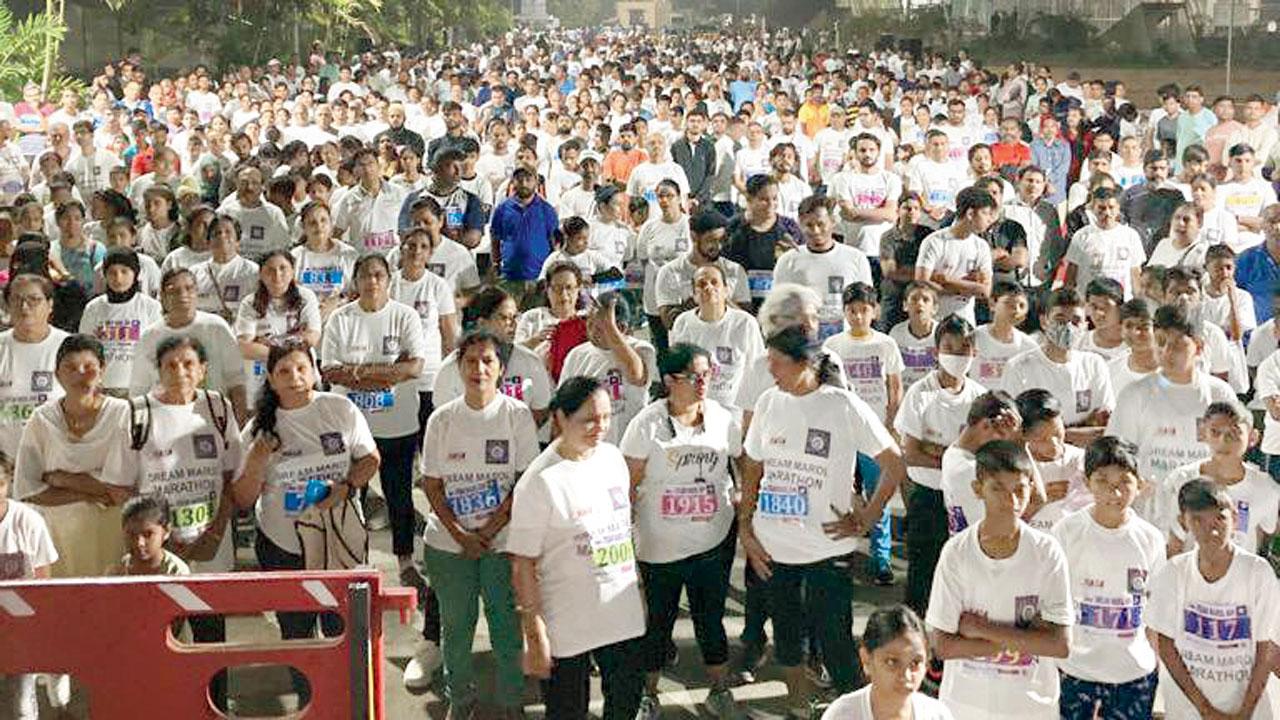 The marathoners set for the flag-off
Community efforts seem to be the watchword for Marol's residents. After the Military Road Residents Welfare Association (MRRWA) turned an abandoned quarry into a garden — Bharat Van — locals united for another citizen initiative, Dream Marol. Last Sunday, a marathon and cleanathon kicked off the project where nearly 1,000 participants took to the streets to prove that efforts taken together are better.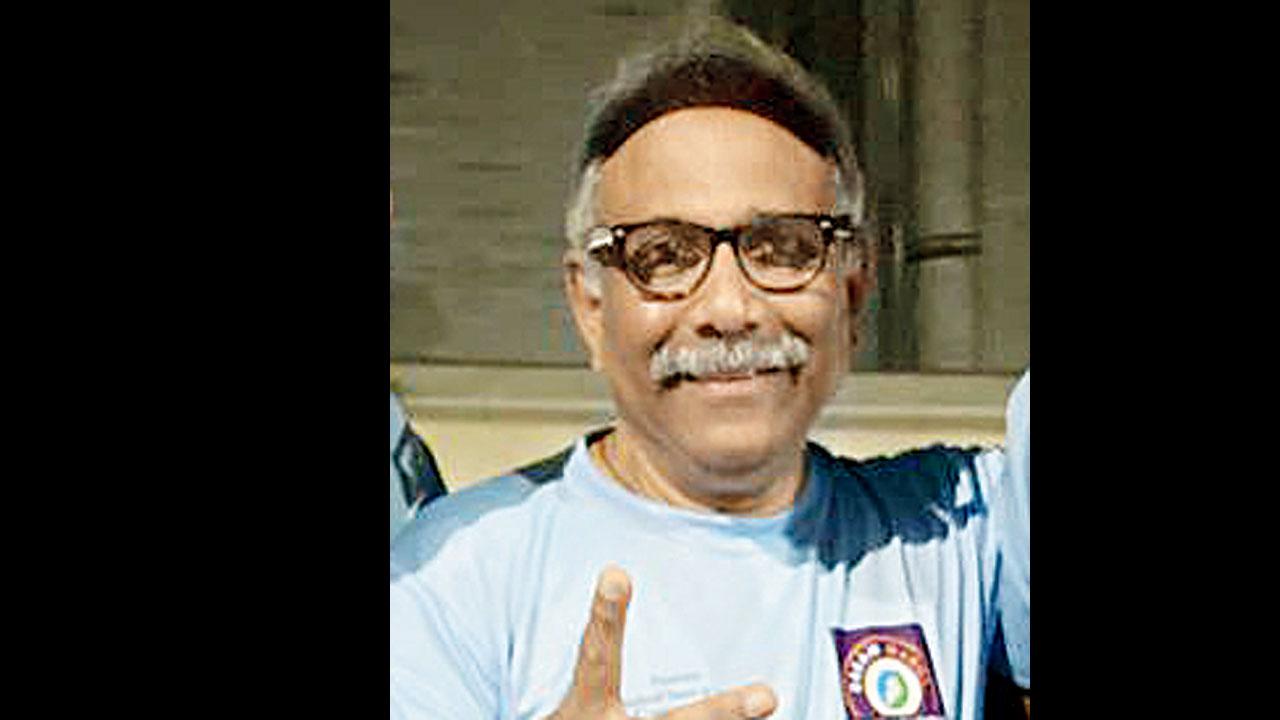 Suresh Nair
The project has its sights set on ensuring garbage management; drains are cleared of plastic; toilet facilities for all, and other improvements to raise Marol's quality of life. "We have given ourselves a period of three years to achieve these goals by engaging every citizen of the area, and changing habits," Suresh Nair, project convenor, shared with us.
Lolla fever, everywhere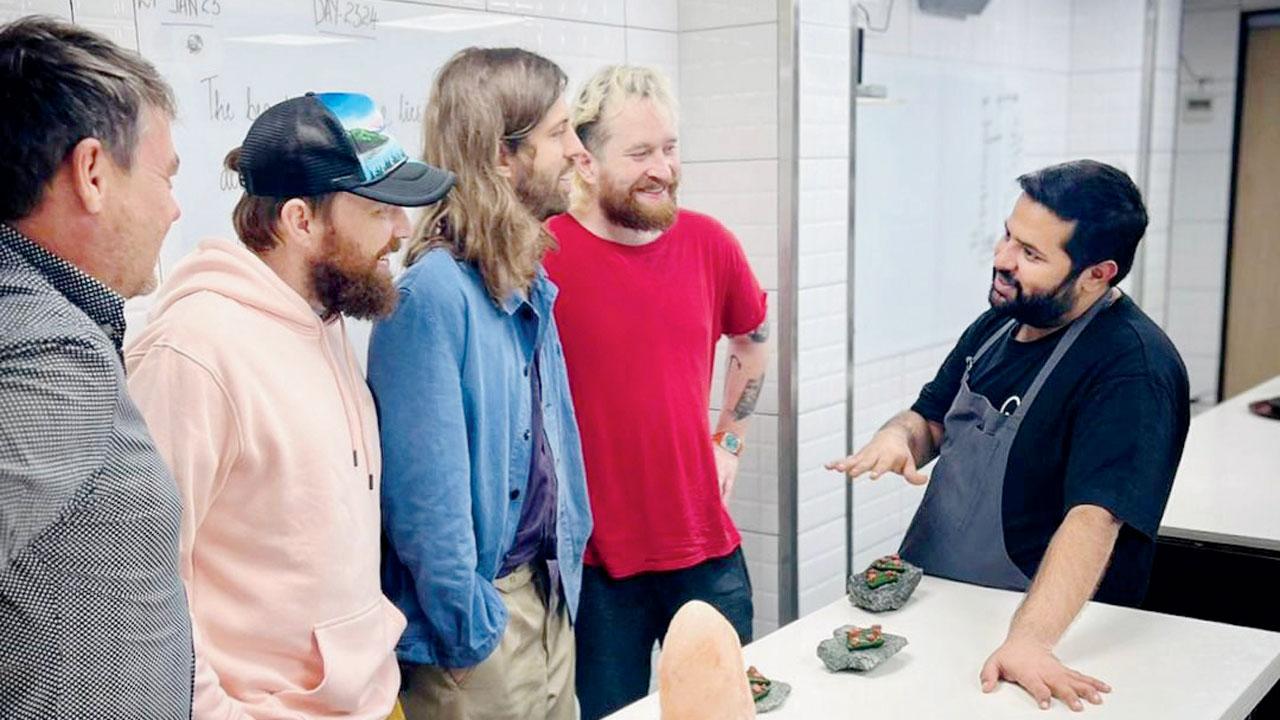 Imagine Dragons with chef Varun Totlani at Masque. Pic/Instagram
Masque witnessed a palooza of sorts when Imagine Dragons dropped by the fine-dine, hungry for their first bite of desi fare last weekend. On the menu were strawberry and fennel paan and a chocolate passionfruit dessert, among other treats.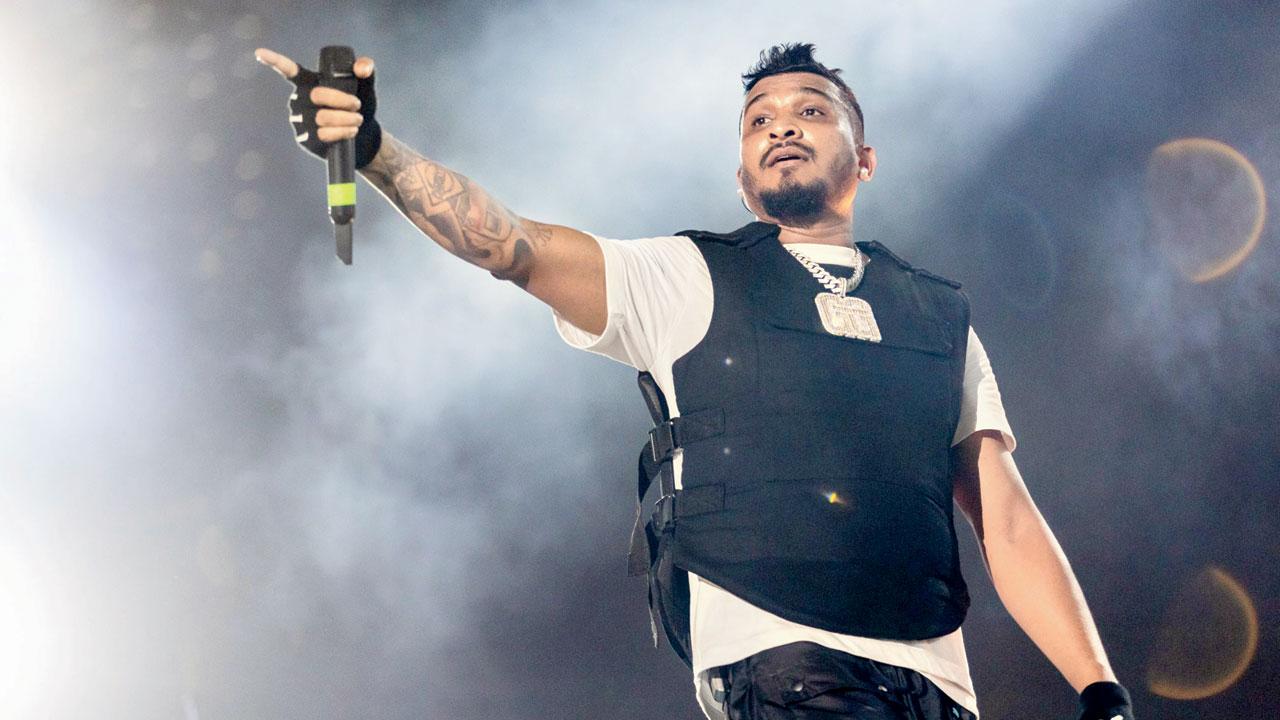 Divine
"They chatted about food and how whenever they travel; they like to eat local food. They knew a lot about cacao," chef Varun Totlani told us. In fact, bassist Ben McKee was sporty enough to wear a hoodie, gifted by fanboy and new entrepreneur kid on the block, Khush Naheta — restaurant founder Aditi Dugar's 17-year-old nephew — who runs Bumbo.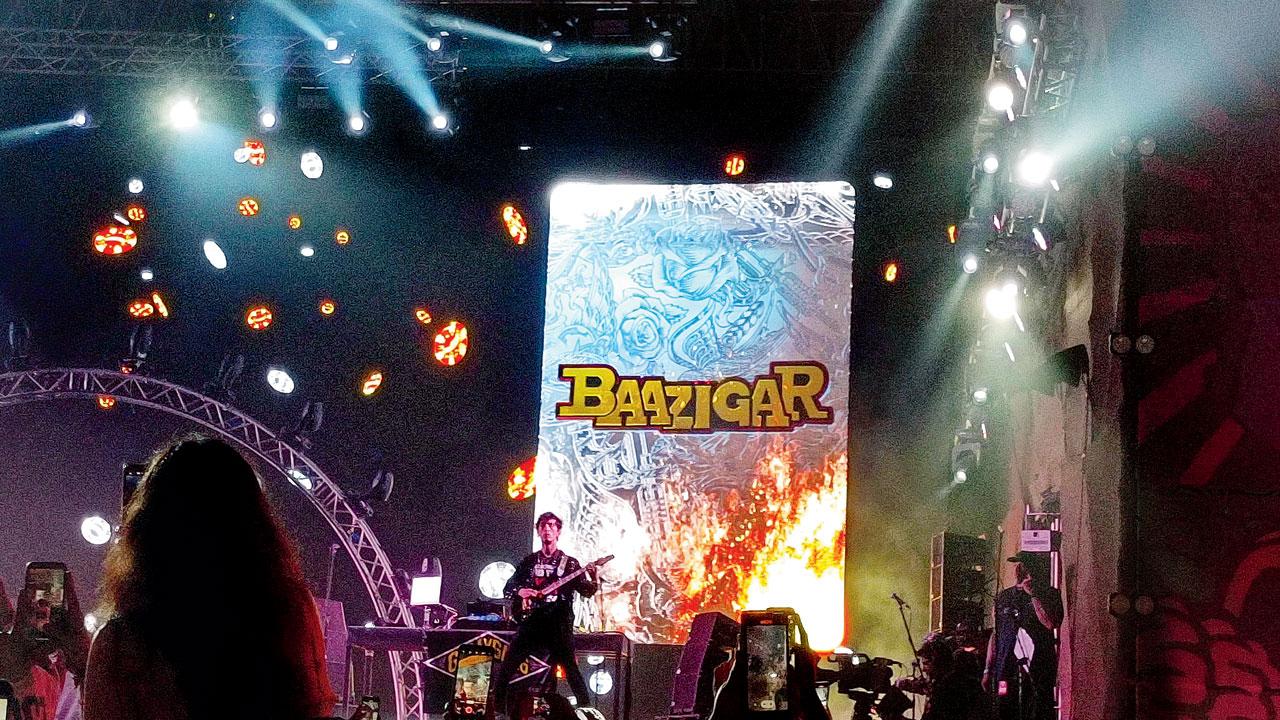 The Baazigar logo takes centrestage at at the Lollapalooza stage
Meanwhile, day 2 of the cult festival had a filmy vibe. First, American DJ Diplo showed up wearing an Aishwarya Rai T-shirt not before sending the crowds into a frenzy with Oo antava from Pushpa. At the other end, Divine hyped up the crowd with his single, Baazigar, which might have given King Khan one more reason to smile. As they say, when in Mumbai.
A clean end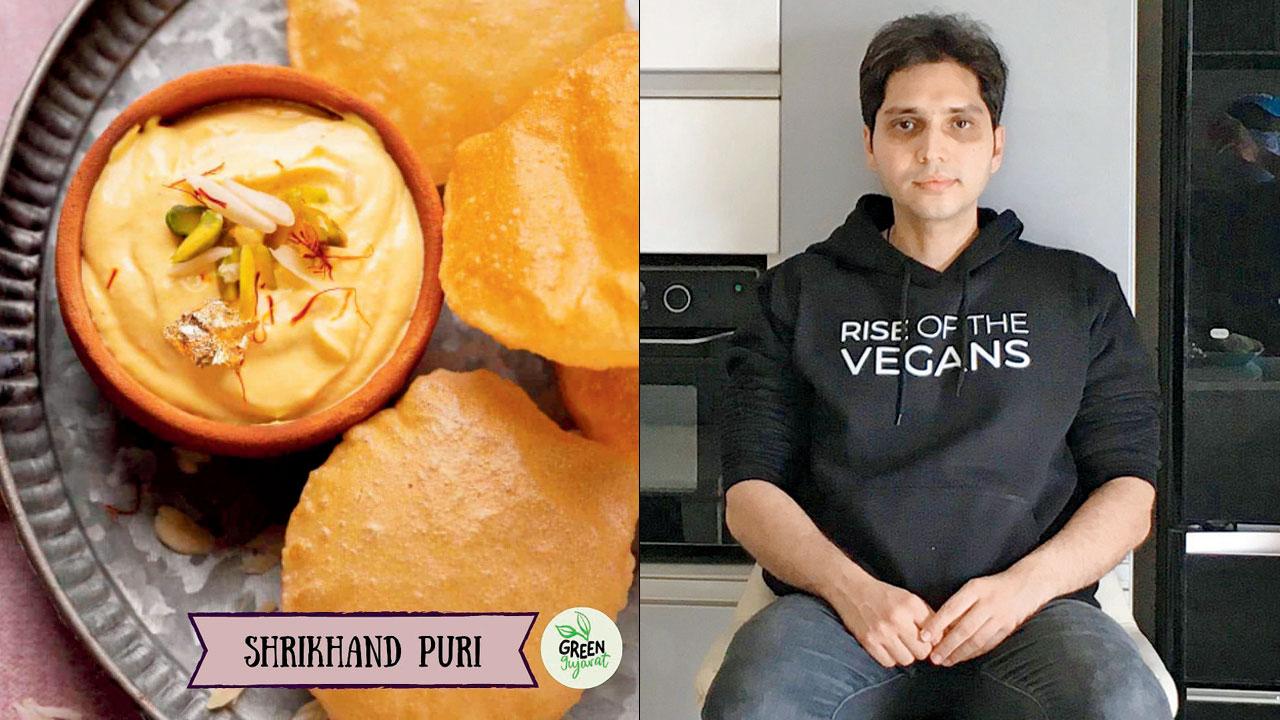 Vegan shrikhand puri served at the restaurant (right) Marzy Parakh
If you appreciate the chhaas, shrikhand or dal bati churma at Green Gujarat — the pretty outpost in Lower Parel, know that they clinch that perfect combination of taste and texture without any dairy products. Marzy Parakh, owner of the space, shared, "Often our dal bati churma and shrikhand win special favour among seniors, who do not realise that the dishes are completely vegan. That's our biggest achievement." The restaurant that has been championing Veganuary for a month now, doesn't market itself as a vegan joint. "It's only our vegan clients who know through experience," he added. About the 30-day-long journey, Parakh noted, "Throughout January, we have had a flat 25 per cent discount in the restaurant — the highest percentage we have ever offered. We were adequately prepared for the heavy footfall." The last week has been dedicated to extra additions on their vegan menu.