The city - sliced, diced and served with a dash of sauce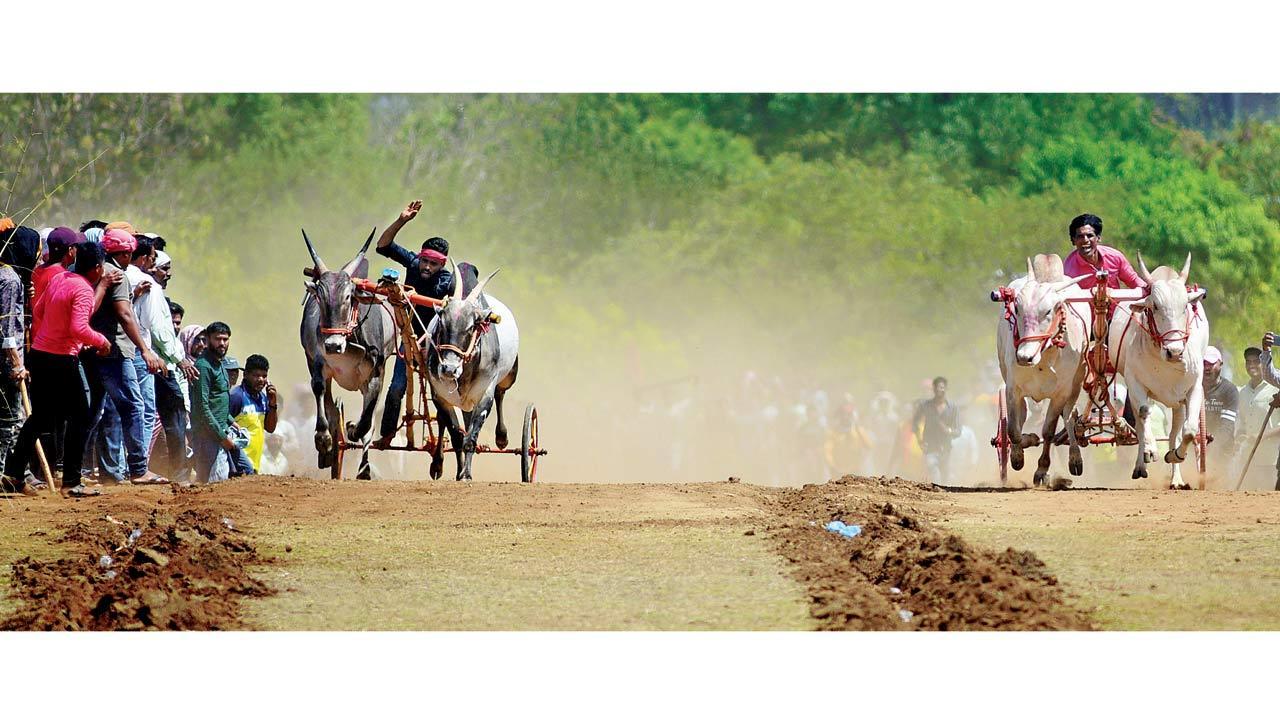 Pic/Pradeep Dhivar
Faster than a speeding Bull-et 
People watch the thrilling experience of a bullock cart race at Karjat on Sunday. 
ADVERTISEMENT
Meet the champs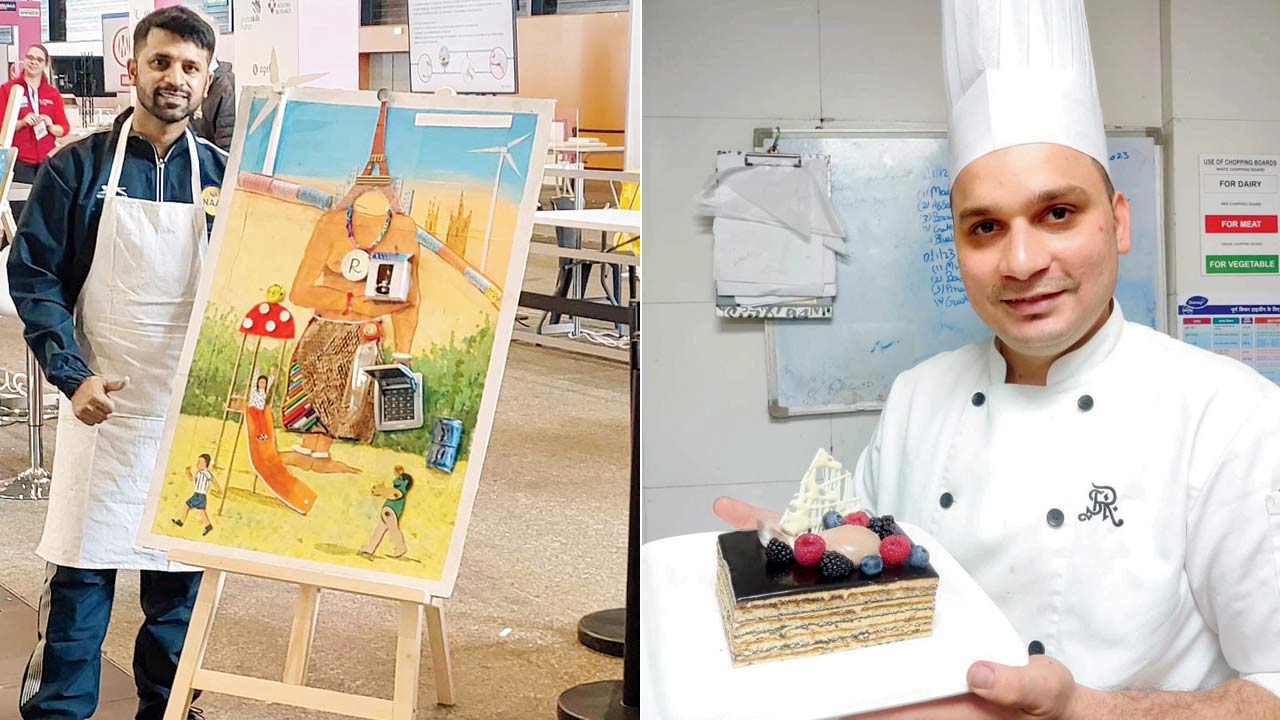 Pashilkar with his winning painting; (right) Kashif Khan
Team India enjoyed a sweeping victory with seven medals at the recently concluded International Abilympics in Metz, France. "Through their hard work and skills, the 13 participants have shown that disability is not a barrier to success," Dr Jitender Aggarwal, secretary general, National Abilympic Association said. Mumbai-based Chetan Pashilkar, who won gold for his painting made with reused waste, told this diarist, "With hearing impairment from birth, my childhood was spent in a special school for the physically challenged. I came across painting as a path for self-expression through the encouragement of my teachers. It is an honour to have won a gold medal for India." Chef Kashif Khan, another Mumbaikar who won silver, added, "I feel blessed to have represented my country at the Abilympics, especially after coming in second. Despite my hearing impairment, I got this opportunity because of everyone's true support."
Also read: Mumbai Diary: Monday Dossier
Deep-rooted legacy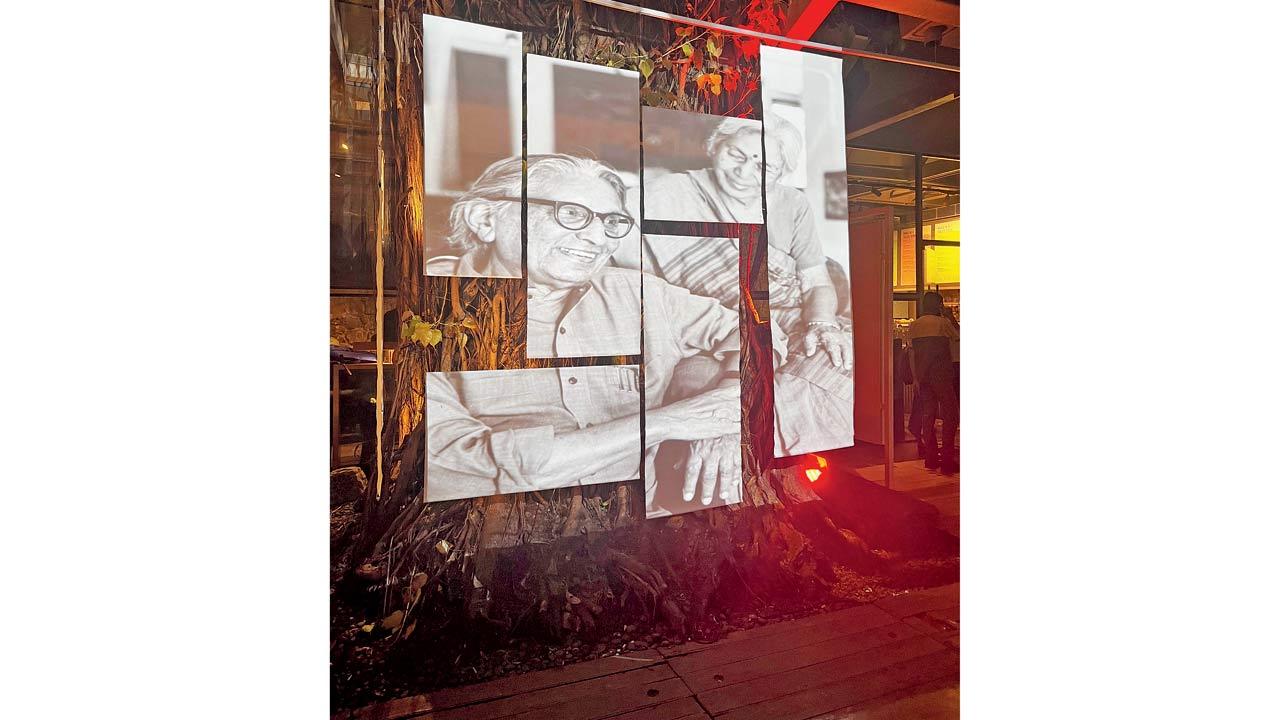 The BV Doshi installation is set across a banyan tree present in the studio
At an awards event held last week fronted by an architectural magazine to celebrate India's finest and most talented minds in design, it was a tribute to BV Doshi that stood out. The architect who passed away earlier this year was  a pioneer of modernist architecture in India. Nature guided and inspired the icon's work. It was one of the main reasons to move the awards night to Ballard Estate's ice factory-turned-art gallery IF.BE. The banyan tree that stands at the heart of the space was the nucleus for the tribute. Around it sat vignettes and moments from his life, glimpses of his work and legacy, along with a poem titled Vriksha Sar by the stalwart. The design consisted of sheer cloth panels on two sides of the tree. On these, moving imagery was projected to create a sense of his presence as reflected on the trunk. The photography included pictures from his personal albums — shot at his Ahmedabad home Kamala House — with his wife and family by Dayanita Singh. His iconic projects like Amdavad ni Gufa, which he designed along with paintings by MF Husain, CEPT and Sangath also made it as did Rid Burman's portraits of Doshi. In the poem, Doshi pays tribute to a tree. Part of it is inscribed at Sangath, his firm's office in Ahmedabad. Khushnu Panthaki Hoof, architect and curator who is also Doshi's granddaughter, contributed in sourcing the material for the tribute, said a senior member from the magazine team.
Mumbai walls are rocking 'n' talking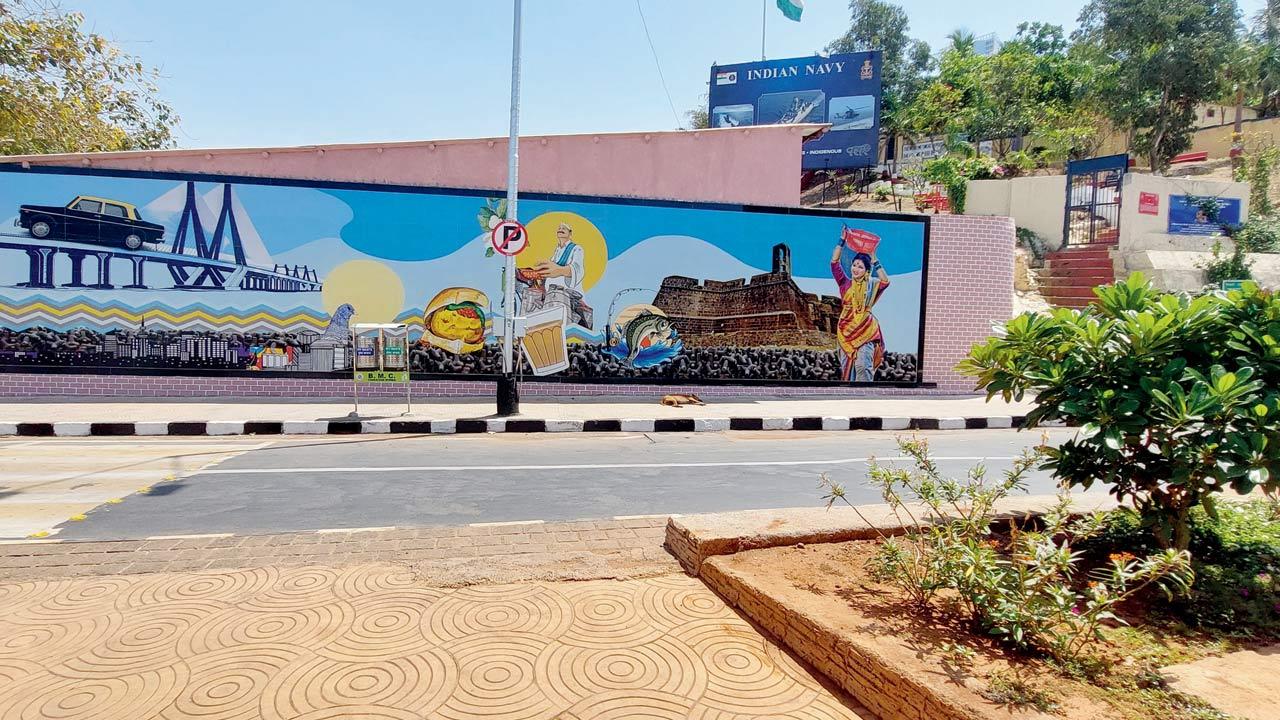 The wall art near Worli Koliwada highlights the Koli culture of the city
You have heard of the adage 'Even walls have ears' but we say even walls can speak. And if they do so; undoubtedly these walls would shout: Mumbai! Recent wall art at two Worli locations were all about the city. This diarist spotted newly completed wall art at Worli, Pochkhanawala Road traffic police headquarters, diagonally opposite Suraiya building. There is another recently unveiled work down that same road, next to the Worli shooting range. Both are substantial in size-wise and snap a sharp salute to the city. One has letters that spell out 'Mumbai'. The other, at the  junction close to Worli Koliwada has scenes from the city, with the typical cutting chai and vada pav, Bandra-Worli Sea Link, and a doff of the hat to Koli culture, which is, of course, what Koliwada is all about. When the city's walls are your canvas, paint on.
The natural route to Taloja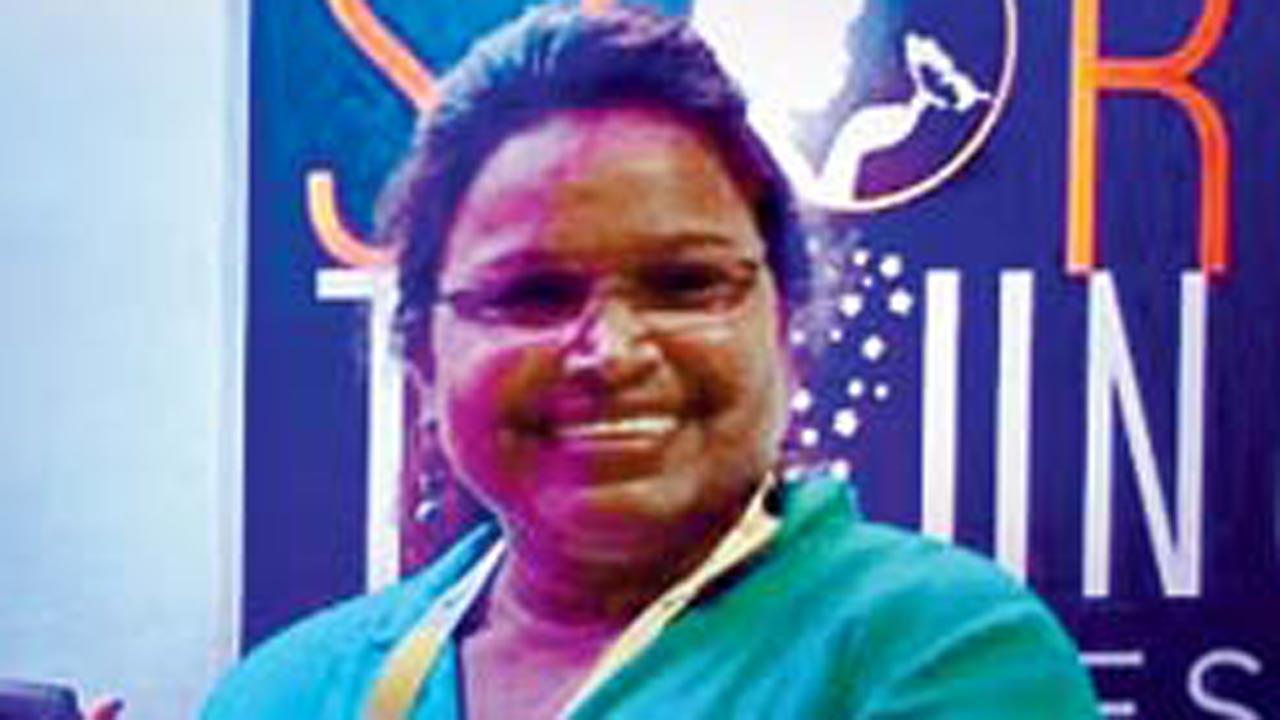 While Navi Mumbai boasts of a greener patch than the rest of the city, its flora and fauna remain highly unexplored. In a more detailed effort to highlight this, iNaturewatch Foundation released a field guide last week at BNHS Hornbill House, after the conclusion of Taloja Hill Forest Restoration Project. Dr V Shubhalaxmi,  founder and co-author of the guide, told us, "Last month, we conducted a naturalist training programme to develop nature guides who could conduct nature trails across the hill with the help of a resource material; hence we developed the field guide." She added, "We picked up information on the flora and fauna including wildflowers and insects found on the hill. Altogether, 49 species are being covered in this guide along with their special highlights and holistic information." Participants of nature trails that begin next month will get the guide for free. Others can access the online versions in Hindi and English at inaturewatch.org.