BEST seeks to go green, to start installing smart meters in a few months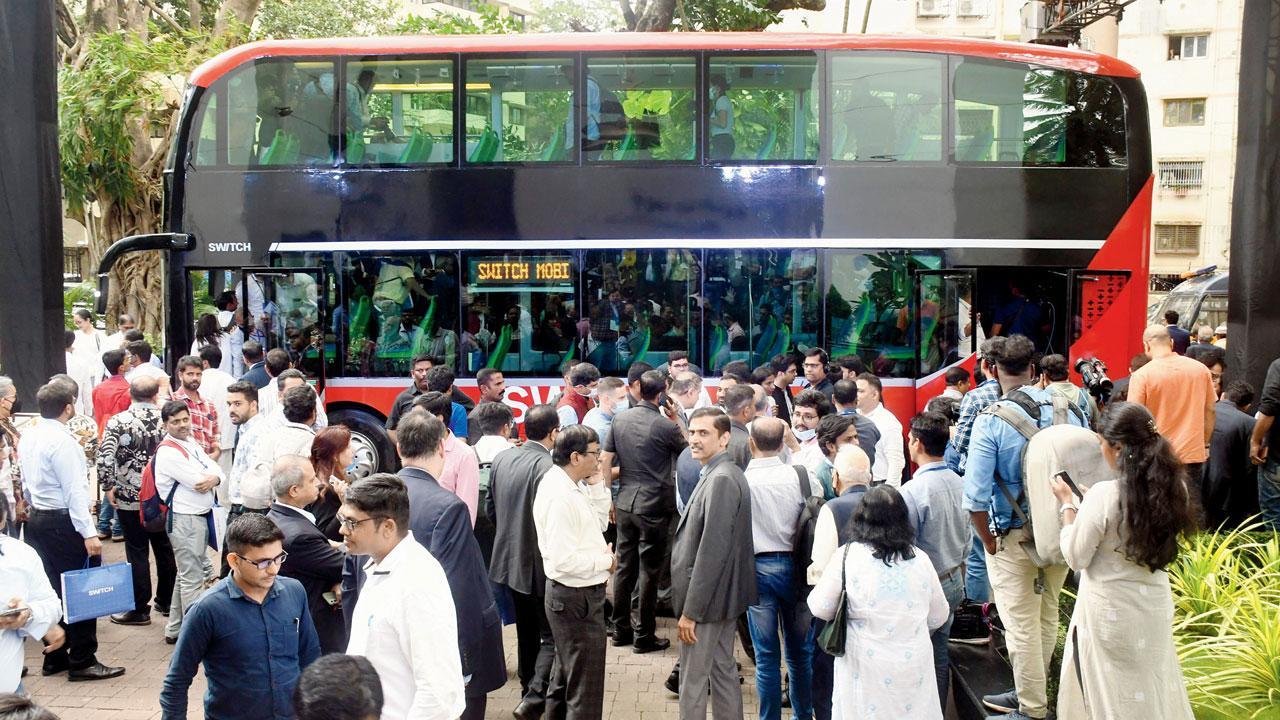 India's first electric double-decker bus, which was manufactured by Switch Mobility
The BEST expects to earn carbon credits worth Rs 5,000 crore once its fleet of 10,000 electric buses hit the streets of Mumbai. The undertaking, which ferries about 35 lakh bus passengers per day and supplies power to 10.8 lakh consumers, plans to roll out the entire fleet in the next three years.
"We will be launching electric double-deckers starting January and more and more electric single-decker buses will also begin joining the fleet soon. They will be charged at bus depots, enabling the undertaking to cut down on fuel expenses. The aim is to have green-energy buses, which are emission-free and noise-free, which meant they will run on electricity that has been procured from sources like the sun. Non-polluting electric buses will generate carbon credits for a cleaner environment, and we expect to earn carbon credits worth Rs 5,000 crore from the measures," BEST General Manager Lokesh Chandra said.
Also read: Mumbai: Work to restore Bandra station's yesteryear glory enters phase 2
The Clean Development Mechanism, a United Nations-run carbon offset scheme, allows projects that create low pollution in developing countries to earn certified emission reduction credits, which can be sold to industrial countries which need to meet their emission reduction targets under the Kyoto Protocol. A carbon market is a trading system where you can buy and sell carbon credits and make the reduction in emissions a tradable asset.
On the power front, the BEST will start installing smart meters for its power consumers in a few months. Using the app, users can monitor their daily power usage and as per their convenience, eliminate the need for a BEST meter reader to visit their residence to take readings. The BEST distributes electricity in the island city of Mumbai and its area lies from south Mumbai to Sion in the east and Mahim in the west.
35,00,000
Approximate no. of passengers ferried daily by BEST Do you like to travel on budget?