Railway officials say the work of roof tiles and planks replacement is currently underway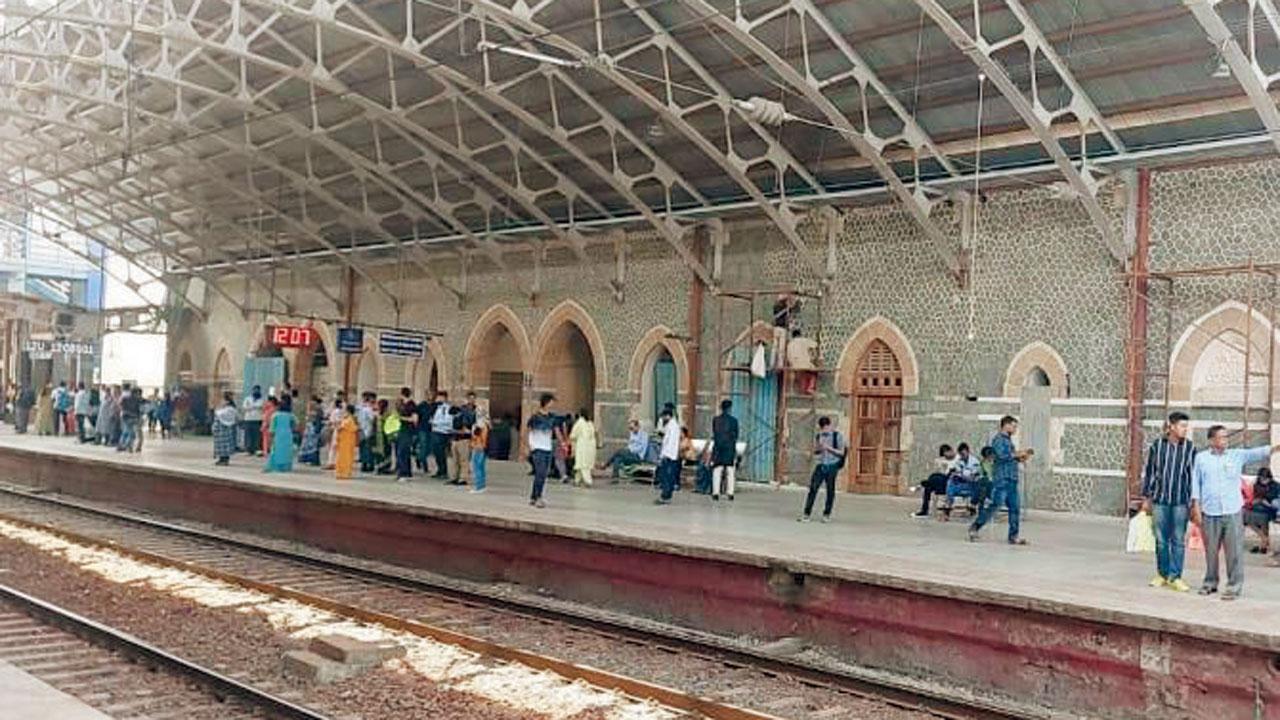 The original roof of Bandra station had been made in England
The work on the conservation, restoration and upgradation of grade-1 heritage structure of Bandra station has now entered the second phase and is likely to be completed by January 2023. A senior official said that the work of roof and other elements is now on and the overall cost of the project is Rs 10.32 crore. It will restore Bandra station back to its yesteryear glory.
"The work includes roof tiles and planks replacement, flooring replacement, replastering, stone façade improvements, etc. As of now 85% of the work is completed and the target date of completion of the heritage building and concourse is December, 30, 2022 and the completion of the ticket counter is January 31, 2023," a senior official said.
It was during the tenure of former railway minister Suresh Prabhu that a comprehensive management plan was worked out for the station under an agreement between the Indian Railways and UNESCO. "A concrete plan had been firmed up with a view to not only transform the Bandra station in Mumbai suburbs into an efficient transportation hub but also to reinforce its status as a heritage landmark," the official said. The main features of the UNESCO's recommendations included realigning approaches and relieving congestion, streamlining the movement at entry and exit of the station for effective access, transfer and public realm enhancements to reinforce civic significance.
Also read: Mumbai: Taxi driver marries twin sisters in Solapur, booked
Made in England
Interestingly, the roof of Bandra station was made in England, and tenders for the project were issued in December 1887 and the roof delivered in 1888. The roof of the railway station, which is 164 feet and six inches long with a clear span of 62 feet and 11 inches, was transported with all cast iron ornamental brackets, wrought iron ornamental finials, gutters, down pipes, and every small thing with an addition of 50 per cent of rivets and additional 10 per cent of bolts, and shipped to India.
31
Day in Jan that the Phase 2 work has to be completed Do you like to travel on budget?