The fire broke out around 11 am on Saturday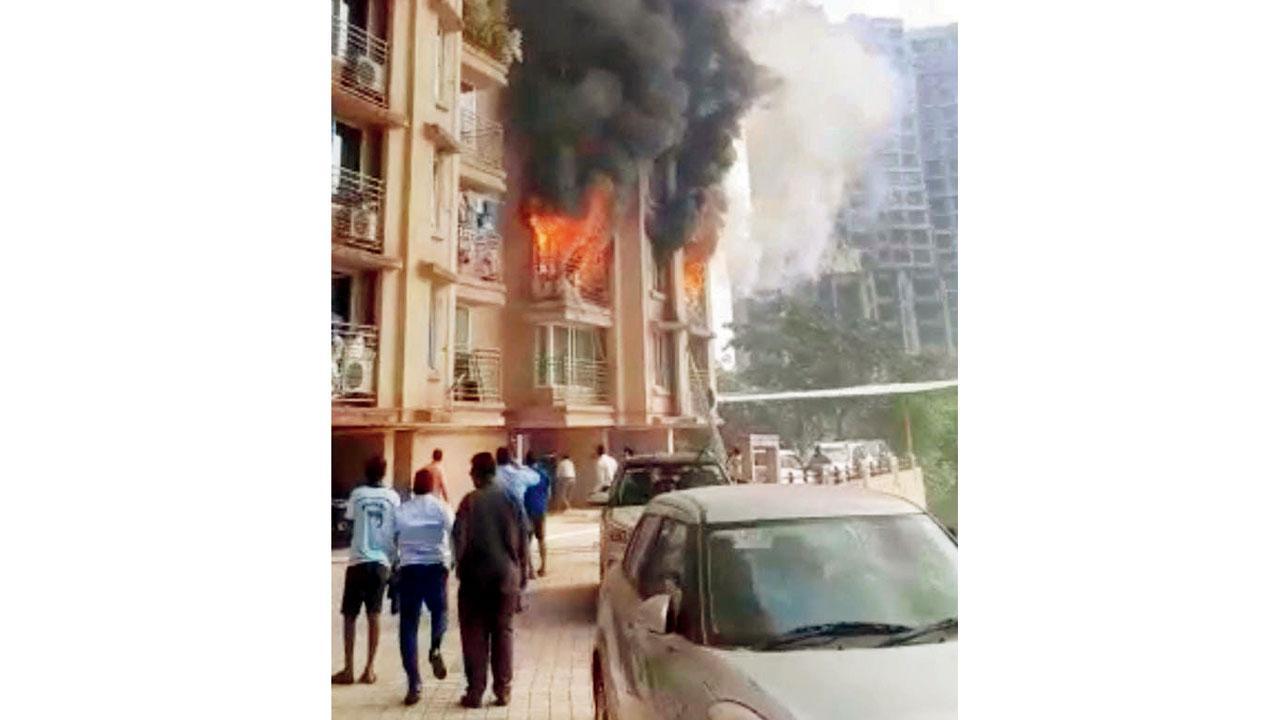 The fire broke out on the third floor of the Malad building
A woman was injured, when a fire broke out inside her flat on the third floor of a 23-storey building in Jankalyan Nagar in Malad on Saturday. Locals tried to rescue the woman from the balcony before the arrival of the fire brigade, but she fell on to the podium.
The fire broke out around 11 am on Saturday. As per the information given by locals, the woman was living alone and performing pooja (havan) inside her flat. The fire may have started from the havan kund and then spread to other articles in the room. "The exact reason behind the fire is not yet known and it was confined to electric wiring, electric installation, wooden furniture etc. But we also found inflammable materials like dhoop, camphor, agarbatti," said a senior fire official who was on the spot.
ADVERTISEMENT
Also read: Maharashtra: Four tiger cubs found dead in Tadoba Andhari reserve's buffer zone
The woman, Roop Bhatia, came out of her balcony and was crying for help. The residents tried to rescue her with the help of a foldable ladder, but she jumped on to the podium and was injured. She was admitted to a nearby private hospital, and is currently undergoing treatment. Do you like to travel on budget?