A beggar who had lost his legs had abducted her from Bandra skywalk so she would look after him in future, the police detained him near Bhutan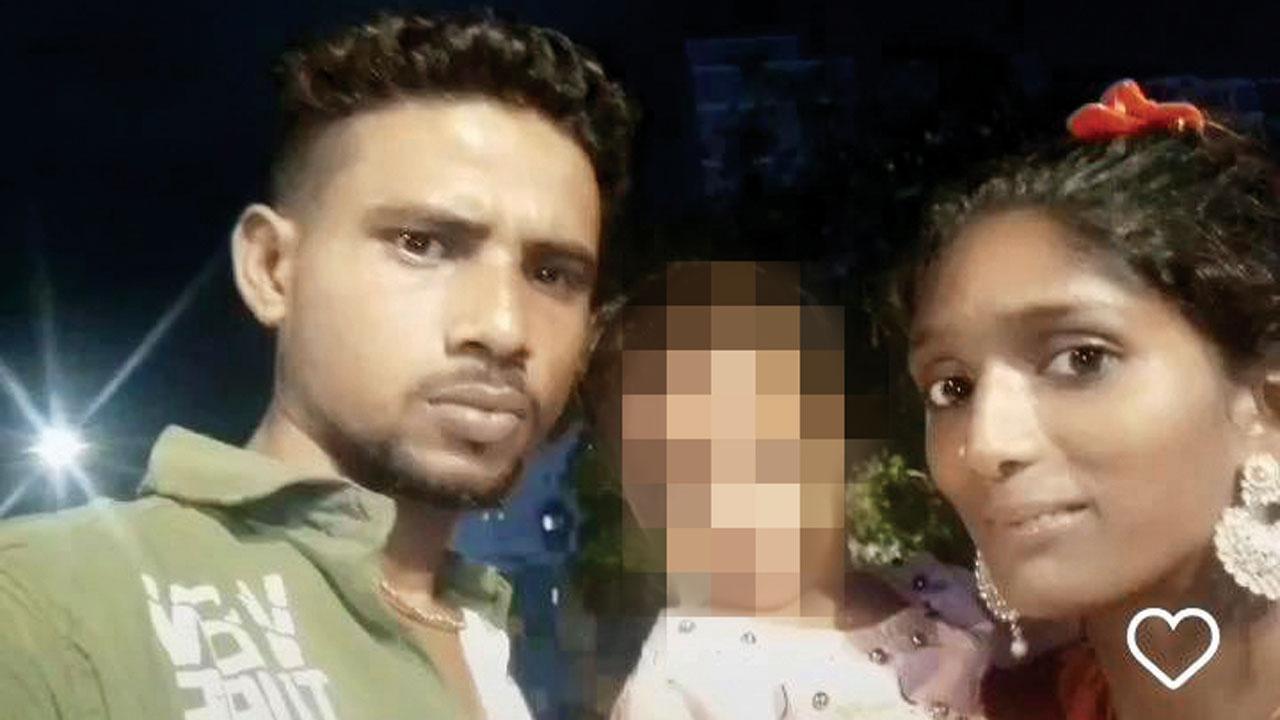 The girl was reunited with her parents
After four months of investigation, the Bandra police detained a man on Monday for kidnapping a two-year-old girl from the Bandra skywalk on September 19. Police sources told mid-day that the accused lost both his legs in an accident and due to this he wanted a child who could take care of him in future. He was caught near Bhutan.
The accused was identified as Ashiq Ali Khan, 22, who begs on the Bandra Skywalk. The toddler's family told mid-day that a month before the kidnapping, the accused had started giving food and chocolates to them to win their trust. The police found a single video of Khan in the CCTV of Bandra railway station lift where he took the girl after kidnapping her.
ADVERTISEMENT
He planned it
Speaking to mid-day, the two-year-old's mother said, "We stay in a rented house at Vasai and sell toys in stalls on the road. But due to our financial condition we were forced to stay on the skywalk at Bandra after the lockdown. Khan also slept on the skywalk.  He won our trust by offering food to us and giving chocolates to our two-year-old daughter. On September 19 we were on the skywalk when Khan took my daughter and told me that he will give her chocolates from a shop but didn't return. We searched for him but didn't find him."
Also Read: Navi Mumbai Crime: Man touches self in front of woman in lift
"We immediately informed Bandra police but they didn't believe us. The officers accused us of selling our child. After a week the police started believing us. But now we are too happy  that our daughter has been reunited with us. Sadly, she doesn't remember that I am her mother. The accused taught her in past four months that he is her father. I met her today but she didn't recognise me," she added.
How cops pursued kidnapper
The Bandra police had printed more than 30,000 posters of the accused and the kidnapped girl and pasted them on every railway station, bus stands, auto rickshaw stands, markets and many public places from Kashmir to Kanyakumari. They first searched for the accused in Mumbai but then they started searching for the girl in Delhi Punjab, Ludhiana, Rajasthan, Maharashtra, Haridwar, Patna, Malda, Howrah, etc.
Then the police found that the accused was hiding in Cooch Behar near the Bhutan border. A police source said, "We have detained Ashiq Ali Khan who is also known as Langda at Bandra. The girl is safe. We found that the accused lost his legs in an accident in past and  also his family. He kidnapped the girl for his future support and begging purposes. In the past four months he convinced her that he is her father." Senior Inspector Rajesh Devare of Bandra police station said, "We found the family used the girl for begging. So we suspected the family was involved in selling their own kid, but later we found the accused had kidnapped her. We have detained Langda who kidnapped her, near Bhutan. The girl has been reunited with her family now."
"Exciting news! Mid-day is now on WhatsApp Channels

Subscribe today by clicking the link and stay updated with the latest news!"
Click here! Will the newly created special police commissioner post help Mumbai with better policing?