Accused, who ran fake call centre, duped Dahisar man, 66, of R45 between 2016 and 2020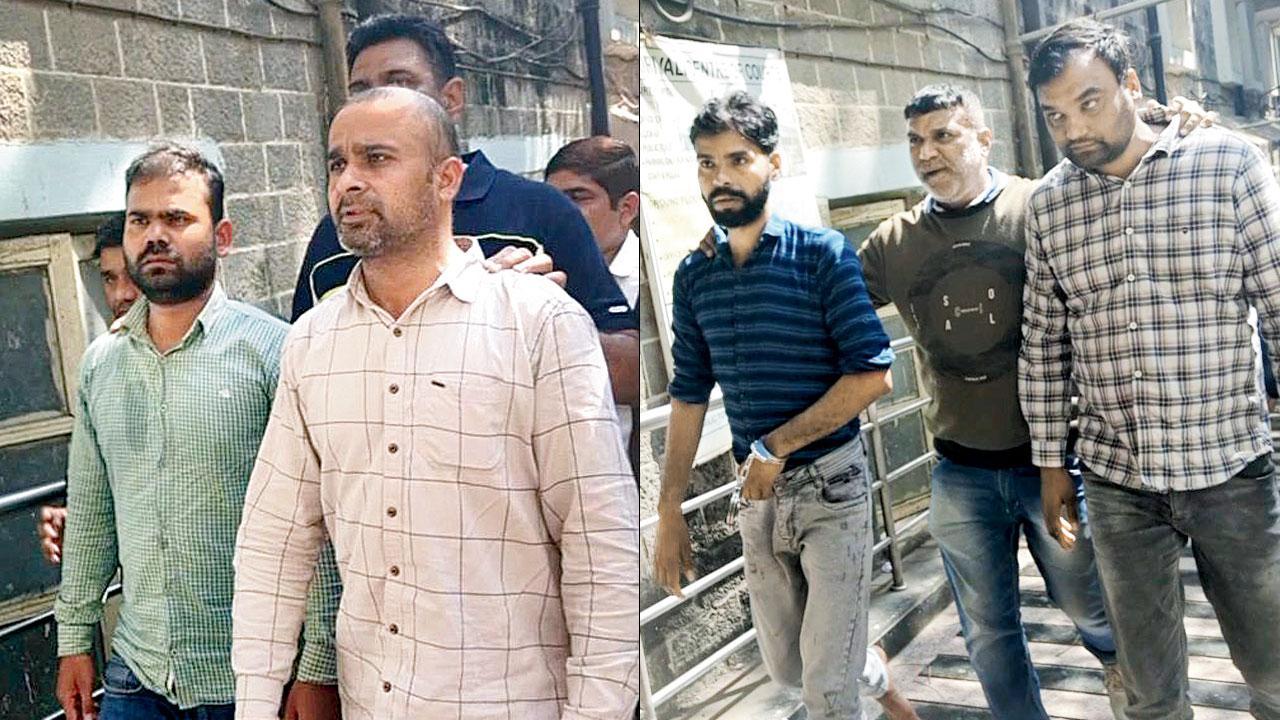 The accused have been remanded in police custody till February 9
The Mumbai cyber police have busted another insurance fraud racket, arresting six alleged scamsters from various districts of Uttar Pradesh. The gang targeted elderly people across the country on the pretext of renewing  insurance policies or luring them with bonuses.
The police claim they have nabbed all the racketeers, including the accused who leaked data from the insurance company, the owner of the bank account into which the victims' money was transferred, the person who opened the account and also the person who used to call victims posing as an employee of the insurance firm.
ADVERTISEMENT
The gang allegedly duped a 65-year-old man who was living in Dahisar of R45 lakh between 2016 and 2020 by claiming to help him get a huge bonus on his eight insurance policies. The FIR was lodged in August 2022, officers of the North Cyber Unit took up the investigation and the six, who are residents of Bulandshahr, Meerut and Ghaziabad, were finally nabbed last week.
Also Read: Mumbai Crime: Man is offered cash for merely liking YouTube videos, duped of Rs 8 lakh
The accused have been identified as Amit Kumar, 28; Vimal Kumar, 28; Satish Pal, 40; Shyam Babu, 25; and Imran Shaikh, 25. "They were produced before the Borivli Metropolitan Magistrate court on Sunday and have been remanded in police custody till February 9," said a police source.
Amit and Vimal are said to be the masterminds. They had worked in a call centre of the insurance company as customer care officers. Later, they started a fake call centre and started duping policyholders. The duo had formed the team and delegated tasks to each member.
Shyam and Imran were tasked with opening bank accounts into which the ill-gotten funds were deposited. Satish was also given the same responsibility but he was told to withdraw cash from the fake bank accounts and hand it over to the masterminds. 
"Under the guidance of DCP Balsing Rajput, officers of the North Cyber unit have done a remarkable job. For the first time in the history of cyber fraud in Mumbai city, they have busted an entire crime chain," said another officer.