Locals suspect it was attacked by feral animals, post-mortem report awaited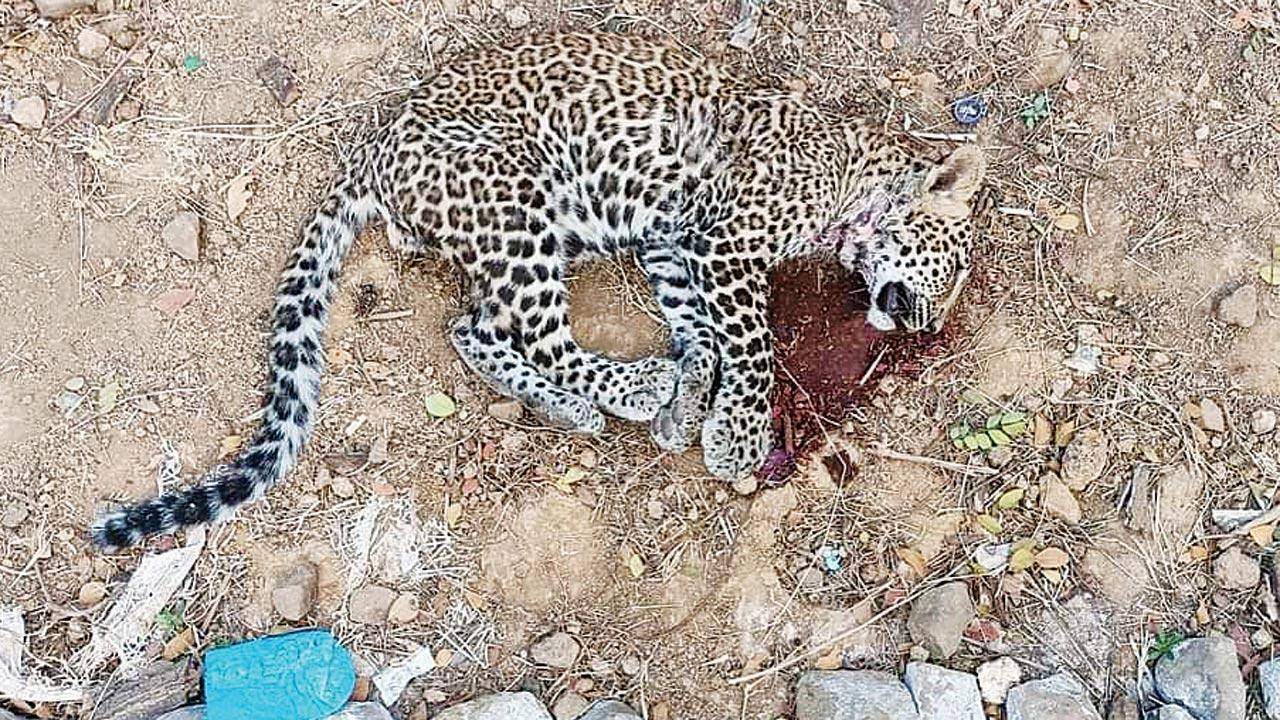 Bite marks are visible on the carcass
The carcass of a six-to-seven-month-old leopard cub was found in Aarey Milk Colony on Thursday morning.
A local spotted the dead feline in a playground located between Units 31 and 4 around 8 am.
ADVERTISEMENT
Raj Jadhav, who is associated with the NGO Wildlife Welfare Association (WWA), said, "Locals staying near Unit 31 informed the forest department after sighting the carcass. Around 9 am, I reached the spot. The forest department also arrived and took the carcass to Sanjay Gandhi National Park (SGNP) for a post-mortem."
Also Read: Mumbai: 'Aarey forest is being destroyed for an adventure park'
A local, who was one of the first people to see the carcass, told mid-day on the condition of anonymity it is likely that the cub had been attacked by feral dogs, pigs or another leopard as there were bite marks on its neck and the rest of its body.
Locals also told mid-day that a few days ago, they had spotted a leopardess in the area with its cubs and the dead animal was probably one of them.
On September 18, 2022, a nine-month-old leopard cub was found dead on the premises of Film City in Goregaon. Do you think Budget 2023 will meet aspirations of common man?