After mid-day highlighted locals' fight to protect the water body, contractor removes construction material from the site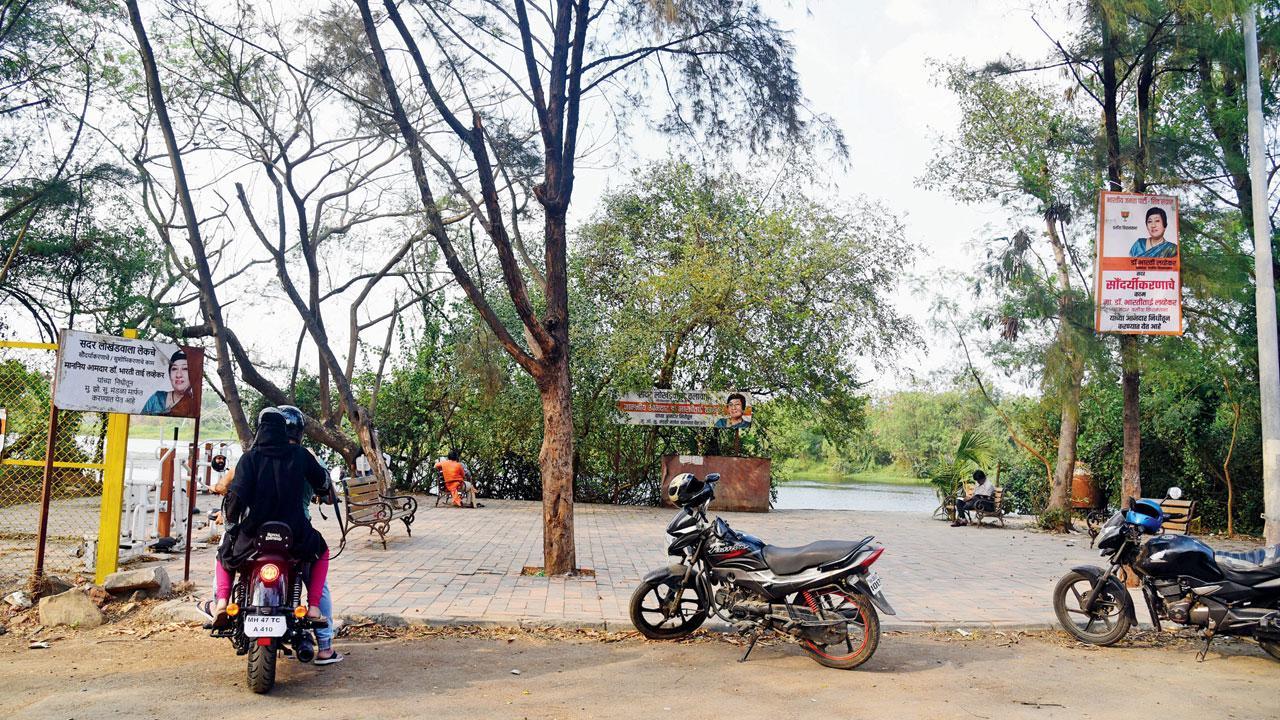 Visitors at the Lokhandwala lake on February 20. Pic/Shadab Khan
After mid-day highlighted the locals' protest against the unplanned beautification of the Lokhandwala lake in Andheri, the contractor removed the construction material poured there earlier.
mid-day on Sunday reported that the Lokhandwala residents had united to protect the lake, stating that the beautification project would do more harm than good. The pressure from the nature-loving citizens has finally paid off.
Environmentalist Sumesh Lekhi, in a Facebook post, stated that not only has the construction material been removed, but a damaged portion has also been filled now.
"Photos taken by a nature lover on Monday show that the area has been cleaned," the post stated. "The nature lovers are hoping that no further encroachment will take place as it is a protected forest..." More than 25 authorities are being informed about this important biodiversity area and the laws protecting it, it added.
Purple swamphen, garganey duck, coppersmith barbet, white-throated kingfisher, black kite, rose-ringed parakeet, spot-billed duck , Indian pond heron, black drongo, common myna, cattle egret and red-vented bulbul are found in and around the lake.