Six men booked for defrauding parents who were looking to send their children to a medical college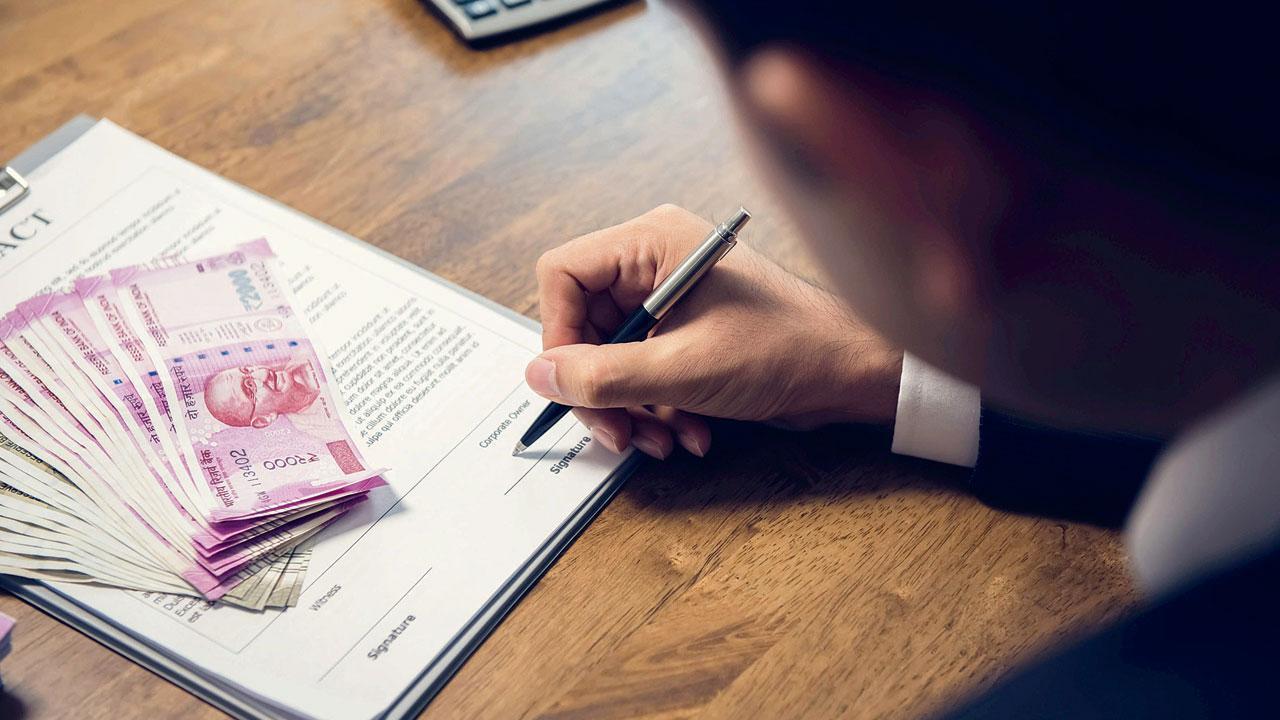 The complainant paid R12 lakh to the accused for admission in a Ratnagiri college
The Vashi police have booked six people for duping eight parents of about Rs 2.17 crore by promising their children confirmed MBBS seats in their choice of college, officers said on Wednesday. The accused are absconding. Bhandup resident Pradip More brought the crime to the fore after losing over Rs 12 lakh and finding that the gang, who were functioning out of an office in Vashi, had also cheated seven others.
If there are more parents whom the gang has defrauded, they must come forward and lodge a complaint, said the police. They added that the main point of investigation is how the racketeers got the list of student aspiring to pursue medicine.
In his police complaint, More said that in February, he received a call from a person claiming to be from 'medico help desk'. The caller assured admission to MBBS course for Rs 90 lakh in a Maharashtra college and Rs 95 lakh in a Karnataka college. Pradip enquired about a Ratnagiri college, and was told that he would need to pay Rs 58 lakh as fees and Rs 18 lakh as capitation charge. The fraudster asked him to visit their Vashi office.
Also Read: Mumbai: Woman who hugged elderly to steal valuables arrested
"I visited the help desk office in Vashi and met one Rajkumar, who introduced me to the head of the office, Rakesh Jadhav. They asked for my son's mark sheets, Aadhaar card and photographs to process the admission," his statement read. "On March 21, I visited the office again with my son to submit the documents. Jadhav claimed my son would get admission in the desired college under the management quota, for which we had to sign a memorandum of understanding and pay Rs 12.20 lakh by cheque to the help desk office," it added. At the meeting, they met one more person, Pravin Goyal, according to the complaint.
More immediately wrote the cheques that were cashed on March 23. Jadhav and Goyal then told More that he needed to pay Rs 70 lakh as capitation fees and Rs 10 lakh in cash for admission. But More insisted on admission confirmation first. Hence, they asked him to visit the college in Ratnagiri on April 5 with his son and the documents.
"When Pradip went to Ratnagiri and contacted Rajkumar, he was told that they were running late. Later, all their phone numbers were unreachable," said an officer from Vashi police station. "More returned home after waiting the entire day. Next day, he went to their Vashi office, which was shut. After enquiring in the area, he learnt that the people were fraudsters and had cheated some other parents, too," the officer said.
More later found out about at least seven other victims of the gang. "Six people are involved in this fraud, and two to three people used aliases to contact the victims. It's a matter of investigation how they got the contact details of students who have cleared Std XII in Science and are looking for a medical seat," said Ramesh Chavhan, senior inspector, Vashi police station. Vashi police identified the accused as Rakesh Jadhav, Karthik, Sudeep, Pravin Goyal, Prasiddhi Pednekar alias Ruchika, Shravan Kumar alias Atul Tiwari.
8
No of victims as per cops' knowledge