Metro 9 data obtained by mid-day via RTI shows where the money goes when a line is built—from a massive Rs 50 crore for shifting power lines, to Rs 9 crore for traffic wardens to another Rs 14 crore for diverting a sewer line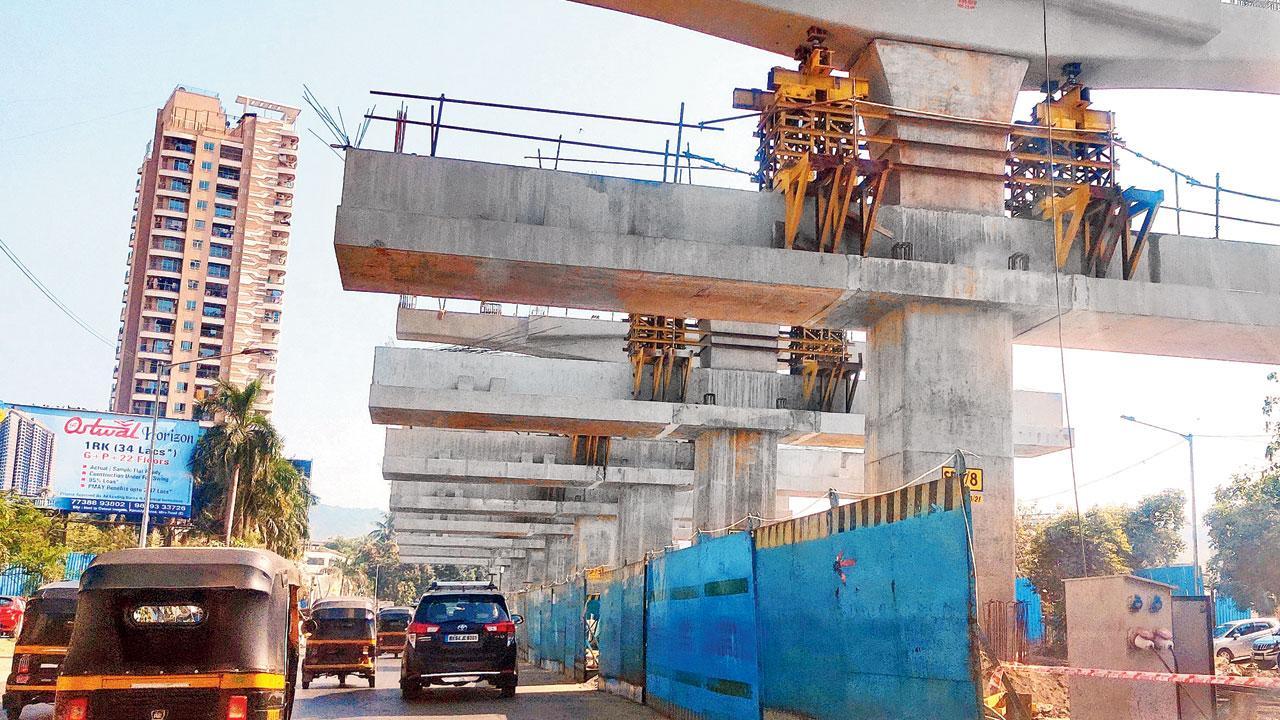 Construction work is carried out for Metro Line 9 at Mira Bhayandar on January 27, 2022. Pic/Nimesh Dave
The MMRDA is building the 13.83-km-long Mumbai Metro Line 9—which connects Mumbai's suburbs with Mira-Bhayander—and Line 7A at a cost of Rs 6,607 crore. Of this, a whopping Rs 9.25 crore has been spent on the deployment of traffic wardens and supervisors, the reply to an RTI application filed by this newspaper has revealed. Since 2020, the MMRDA has also spent Rs 14.37 crore to divert a sewer line that crosses Line 7A's alignment close to the international airport and Rs 49 crore to shift high-tension lines.
 
Mid-Day had filed an RTI with the MMRDA regarding Metro corridors that are being constructed in the city and Mumbai Metropolitan Region. The application sought information such as the total cost of building Line 9, which has eight stations, and the amount spent till February 20, 2023, from the date of tender allotment in January 2020. In its reply, the MMRDA revealed that so far, Rs 1,998 crore has been spent towards Line 9 and 7A civil work.
The amount spent towards the appointment of a general consultant (GC) for civil work of Line 9 and part of Line 5 is Rs 223.05 crore and Rs 20.64 lakh respectively while the MMRDA has spent Rs 34.90 crore towards the engagement of a detail design consultant (DDC) for architectural and building services for civil works, depot, stations, staff quarters and auxiliary structures for Line 9 and part of Line 5.
ADVERTISEMENT
Also Read: Mumbai: Three-tier Medetiya Nagar Metro station nearing completion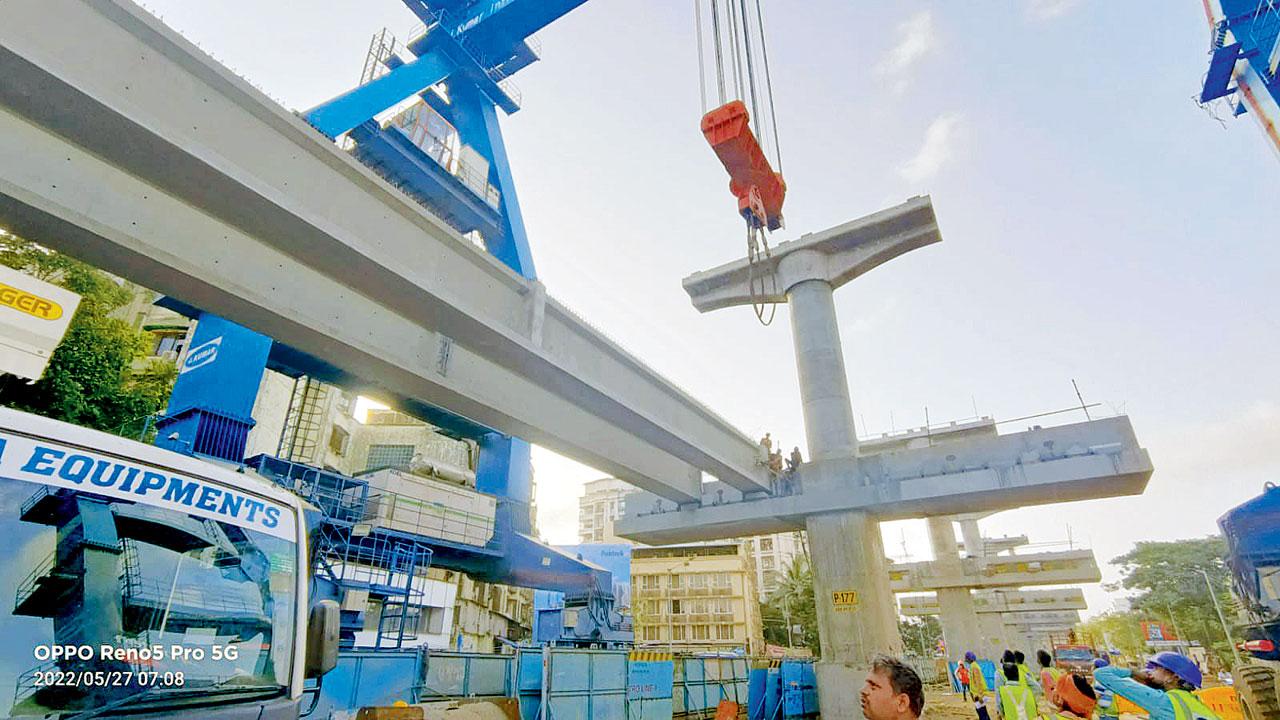 The Metro 9 corridor will have interchange stations at Dahisar East and Miragaon
According to the reply, Rs 49.87 crore has been spent on various work related to AEML's existing 220/110kv M/C Ghodbunder-Versova transmission line between two locations near Silver Park and the 220kv Dahanu-Versova transmission line between two spots near Shahid Bhagat Singh Garden.
Also, the construction of a new building for a police station at Navghar cost the MMRDA R86.12 lakh while the authority spent R14.37 crore on the diversion of 1,800mm diameter sewer line crossing the alignment of Line 7A near Chhatrapati Shivaji Maharaj International Airport. A few days ago, MMRDA issued a press release mentioning that the three-tier Medetia Nagar station on Line 9 is 63.63 per cent complete.
The station's first tier is a flyover for vehicles while the concourse and platform levels are on the second and third tiers respectively. The total height of this station is 35 metres from the road level. Pier cap erection work is in full swing. Overall station work on Line 9 is 51 per cent complete. The corridor will have two interchange stations.  The first is at Dahisar East and connects to Metro Line 7—Gundavli to Dahisar East—and Metro Line 2A—Andheri West to Dahisar East while the second is at Miragaon and connects to Line 10—Gaimukh to Shivaji Chowk.
"Integration with different transport systems in Mumbai is the challenging part as Mumbai never sleeps. Metro Line 9 will be the finest example of an integrated transport system of the MMR. After the completion of Metro projects, the pattern of travel in the MMR will be much more robust, connected and sustainable," said S V R Srinivas, metropolitan commissioner.
8
No of stations on Line 9