Cops bust two fake call centres in Malad West this week after they were found to be luring local investors posing as overseas traders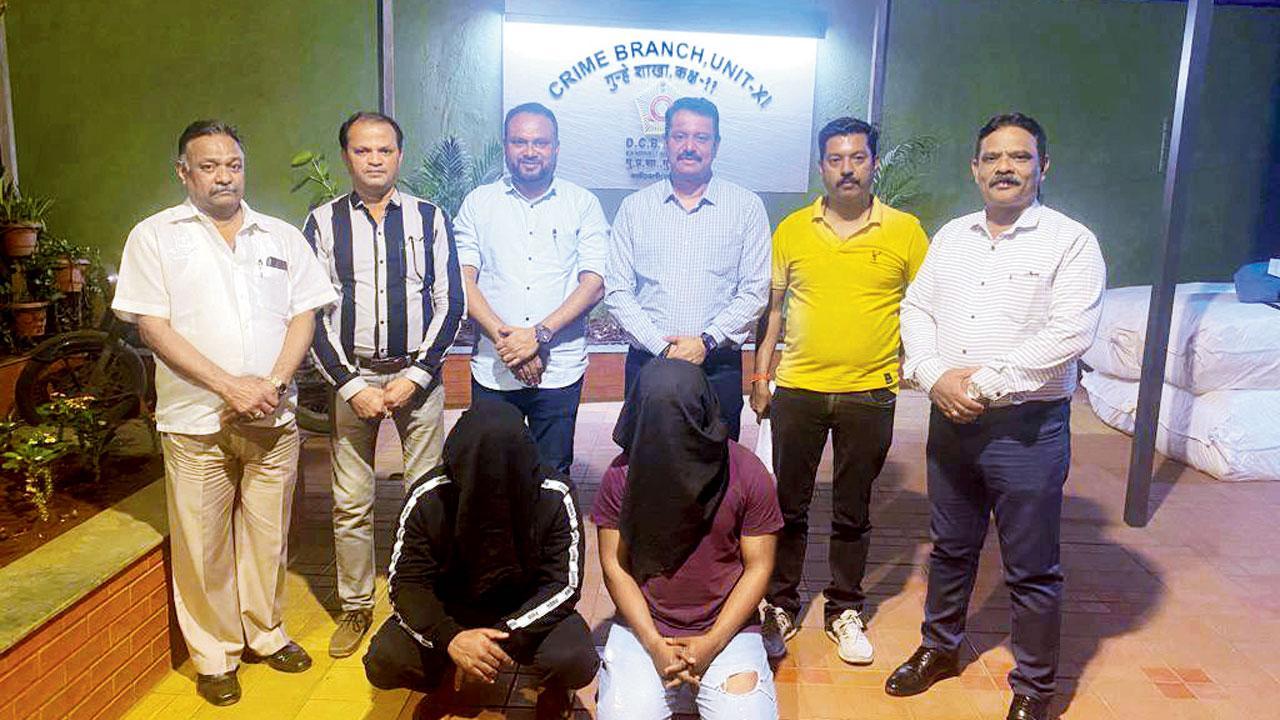 The two arrested accused with crime branch unit 11 officers
Malwani seems to be heading the Jamtara way with cops busting two fake call centres in two days. Jamtara in Jharkhand is known as an epicentre of cyber fraud. Mumbai Crime Branch Unit 11 busted a racket in Malad West on Thursday, a day after Bangur Nagar cops busted another. The accused, all Malwani residents, duped people by posing as experts in forex and share trading and luring them into investing money with the promise of high returns.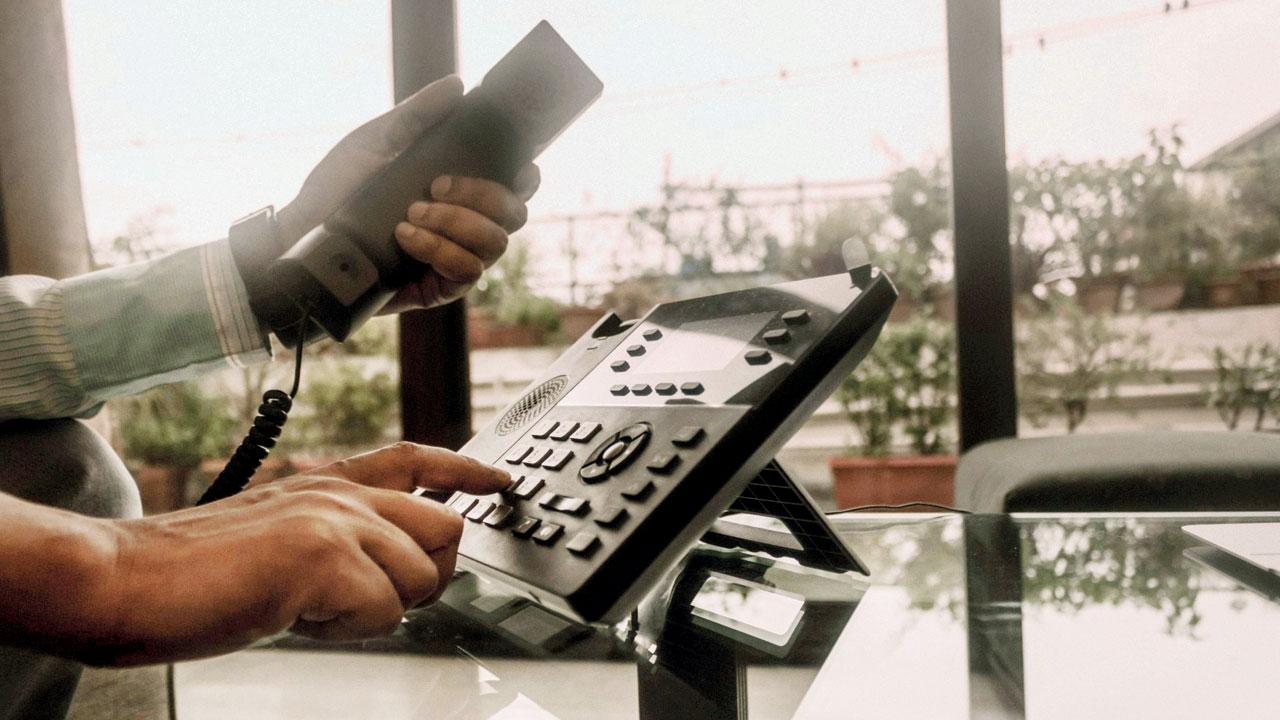 The investors were told that their money was sent to a Dubai-based forex trading firm and they could track their money on a site. Representation pic
ADVERTISEMENT
Cops said that, in both the cases, the arrested accused were local residents. Crime branch unit 11 officers cracked down on the call centre after a Malwani resident complained about being duped of Rs 10,000. A team under the guidance of Senior Inspector Vinayak Chauhan raided gala no 44 at Evershine Mall, Chincholi Bunder in Malad West and arrested Malad residents Shubham Omprakash Yadav, 31, and Sanohar Mohan Sahani, 25.
Also Read: Brothers booked for duping dozens on pretext of villa, hotel bookings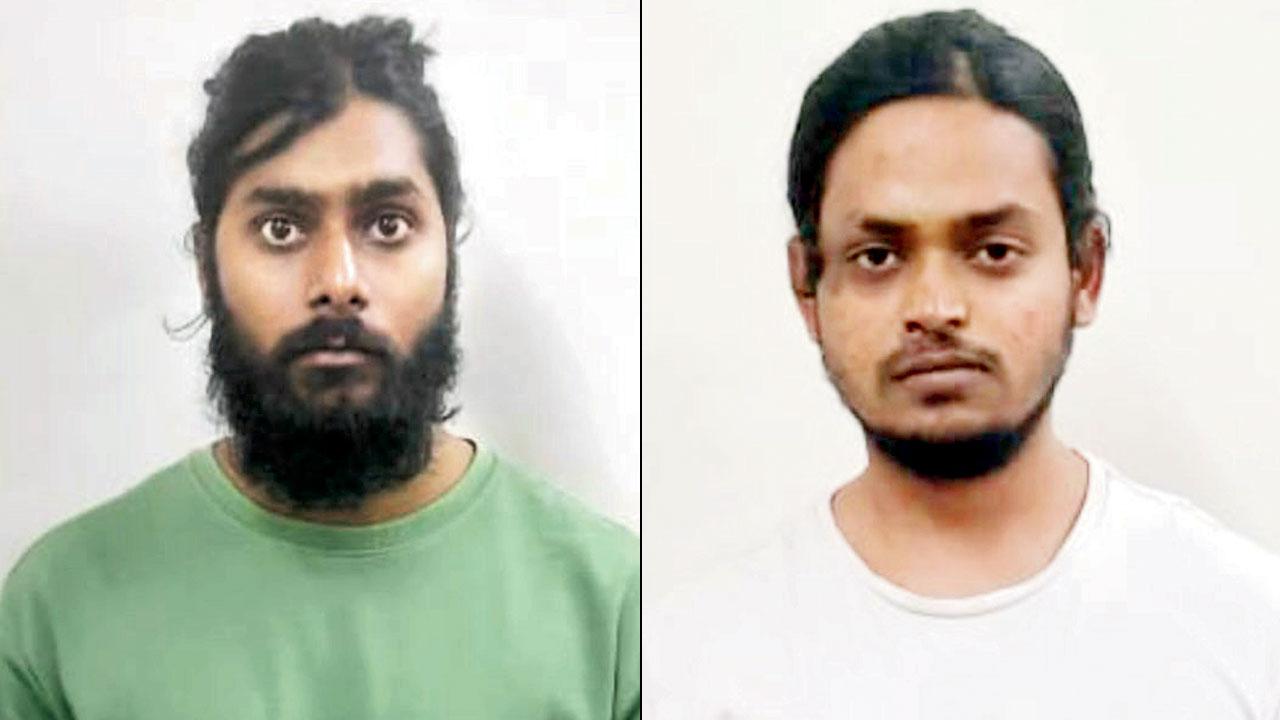 Shubham Omprakash Yadav, 31 and Sanohar Mohan Sahani, 25
Both the arrested accused had worked at call centres before and they started their own a few months ago. They also recruited several employees. The duo has confessed to the crime. Crime branch cops have seized a MacBook, four mobile phones and other materials from the call centre.
Cops said that the accused had floated a company named Platinum Trades with its own website—www.platinumtradez.in. Employees working at the call centre would call unsuspecting people, introducing themselves as forex trading experts, and offer to help them make investments to make maximum profit. The probe has revealed that the investors would be told that their money was sent to a Dubai-based forex trading firm and that they could track their money on their website—www.zanfxm.com.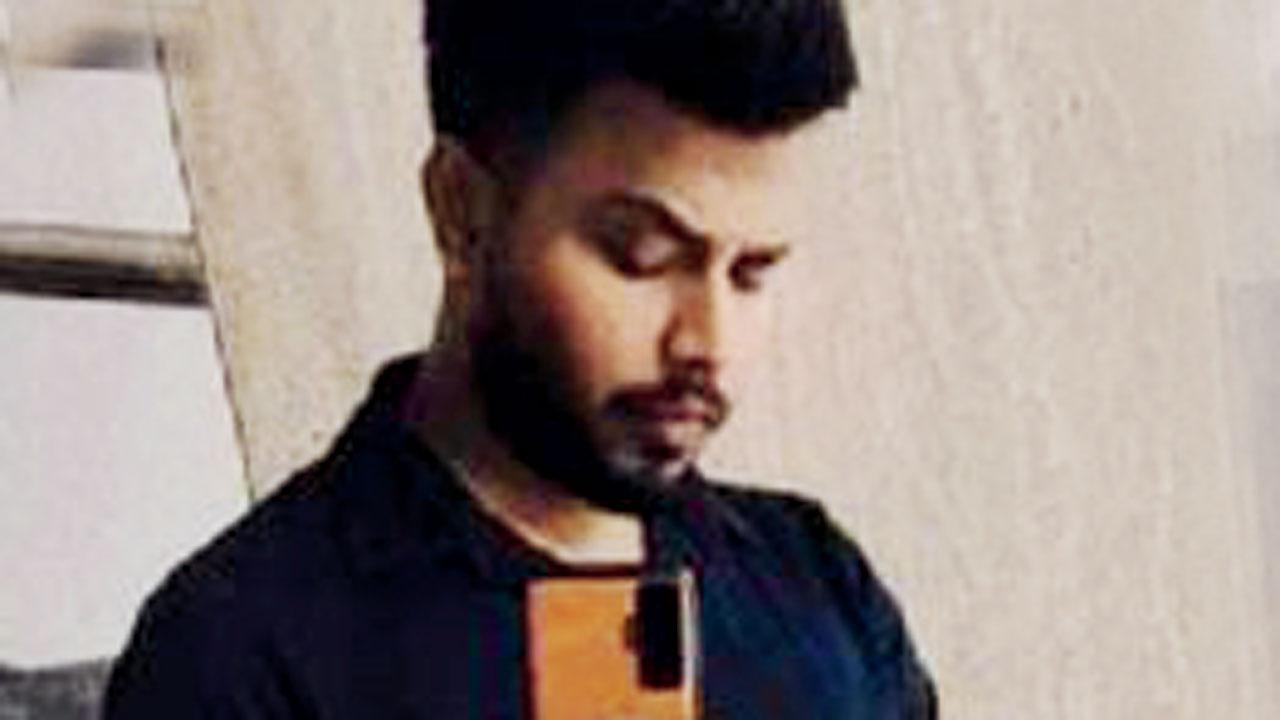 Rajesh Pillai, manager of the fake call centre busted by the Bangur Nagar cops on Wednesday
When the investors would try to withdraw their money, the fraudsters would ask them to make huge payments for processing fees and other charges, and then cut contact with the investor. Earlier on Wednesday, the Bangur Nagar police busted a call centre that used the same modus operandi. They had detained the manager and four employees, all of whom are residents of Malwani. Cops later booked and arrested the manager, Rajesh Pillai, in the case while the two owners are absconding.