Party has accused Uddhav Thackeray Sena for attack; Sandeep Deshpande who was targeted at Shivaji Park, sustained a fracture in his arm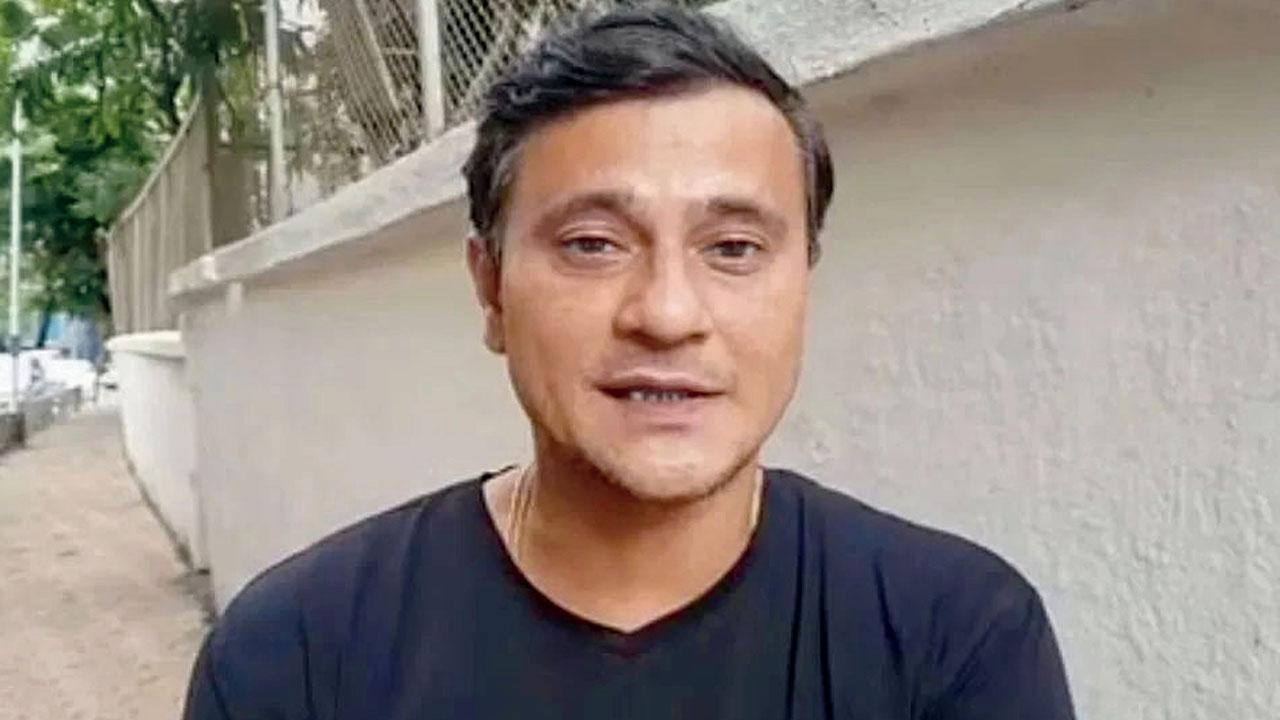 Sandeep Deshpande. Pic/Twitter
Calling the assault on its leader Sandeep Deshpande an act of political violence, the Maharashtra Navnirman Sena (MNS) has vowed retaliation. It has pointed a finger at the Uddhav Thackeray Sena as being behind the attack in which Deshpande was injured on Friday morning while he was on a morning walk at Shivaji Park.
Deshpande has fractured his right arm after he was attacked with stumps by three masked men, who disappeared soon after. The MNS general secretary and spokesperson was taken to Hinduja Hospital where he was treated and discharged after a couple of hours. MNS chief Raj Thackeray, his wife Sharmila, son Amit and senior leaders visited him at the hospital. Deshpande did not name the suspects, but said, "Everyone knows who is behind the attack. I am not scared of anyone. I will keep speaking against them," he added.
ADVERTISEMENT
Also Read: Mumbai Crime: Inter-state gang of thieves busted; police recover 51 tempos and two cars
His party colleague, Amey Khopkar, demanded that Uddhav Thackeray's son Aaditya and MP Sanjay Raut be investigated and arrested if their involvement was confirmed by the police. "I humbly request the Mumbai police to investigate and book the people responsible. "Deshpande has been exposing corruption in the BMC. The attackers are cowards. If they have the guts they should come face to face, not attack from the back," he said. The Shivaji Park police have filed a first information report and are investigating further. BJP leader Ashish Shelar linked the attack to the threats he had received. He hoped that the police will arrest the culprits as soon as possible.
Shelar's party colleague Nitesh Rane raised the issue in the Vidhan Sabha, making serious allegations. "An attempt on Deshpande's life has been made just like it happened in the case of Mansukh Hiren, Disha Salian and Sushant Singh Rajput. A political worker [Deshpande] has been talking about various issues in the BMC. The involvement of Varun Sardesai [Aaditya Thackeray's cousin] and others should also be probed," he demanded. When asked, the Thackeray Sena functionary said the party would not counter frivolous allegations. Do you agree with the management`s decision of only letting devotees offer jal abhishek at Babulnath temple?