After commuters flag concerns, MRVC says link to platform is planned and work will begin after monsoon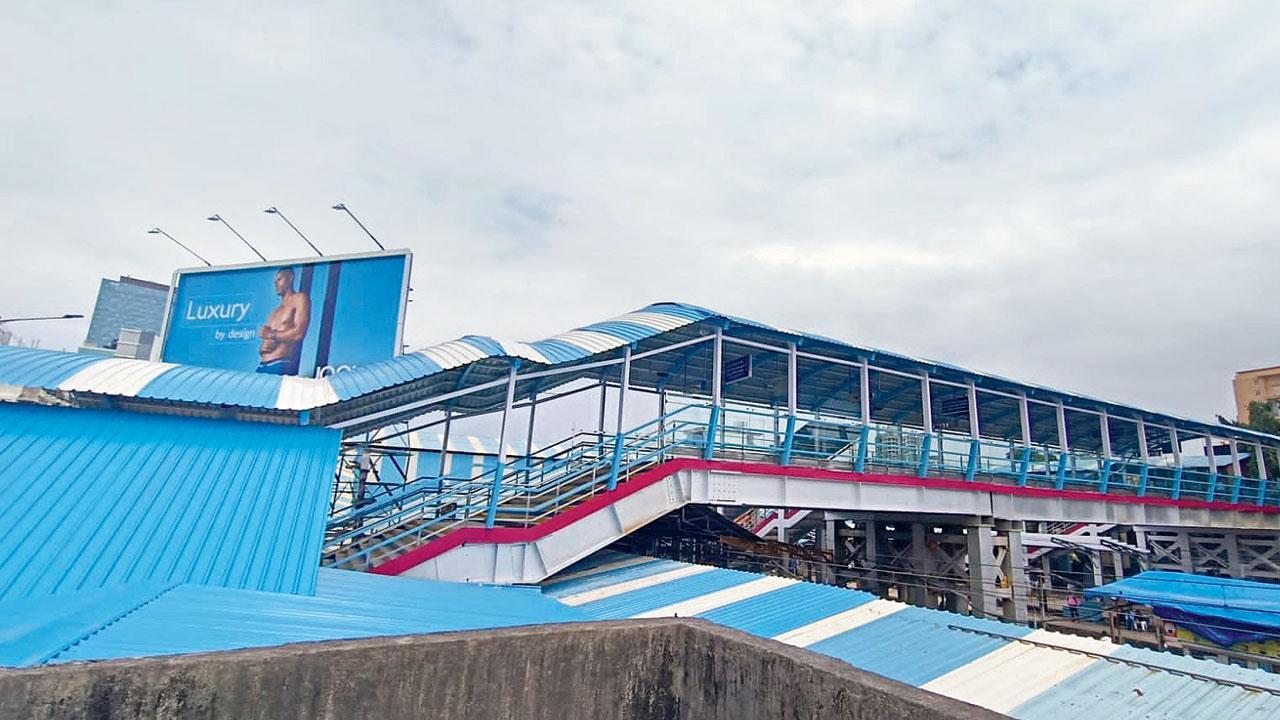 The new FoB currently connects platforms 1, 2, 3, 5 as well the skywalk on the east side of Dadar station
A new and wide foot overbridge at Dadar station was opened to the public on Monday. This FoB connects to all platforms with the exception of platform no. 4. Commuters, who take Churchgate-bound fast trains from this platform, questioned its absence. The Mumbai Railway Vikas Corporation has responded saying a staircase connecting platform no. 4 to the FoB has been planned and the work on the same will start after monsoon.
Also read: Mumbai: Western Railway commissions new foot over bridge at Dadar station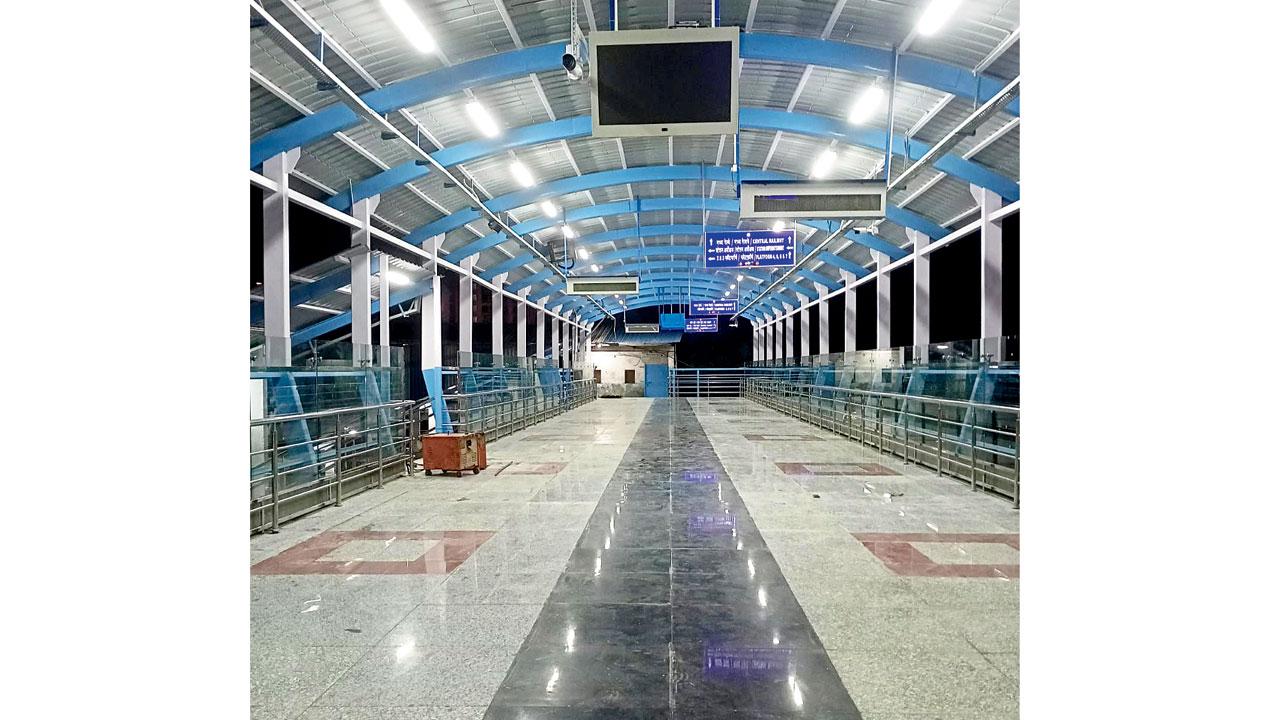 The new FoB is wide as compared to the old ones
"Platform no. 4 at Dadar is very narrow. Any digging work in the monsoon could have affected passenger movement and would have become a risk. Hence, as a safety measure, work for the staircase will be taken up carefully with meticulous planning once the monsoon season is over, so that there is minimal inconvenience to passengers," a MRVC spokesperson said.
Pushkar Shastri, a regular commuter, said, "I was quite surprised that the new bridge did not land on the busiest platform. I had also raised a query about the same on social media." "The old bridge had a very narrow staircase on the platform, but the new one did not have one at all. It is good to know that they are actually considering one as this edge of the platform lands near the ladies compartment," said Megha Danait, another commuter.
"The length of the new bridge is around 58.1 metres and it has a width of 8 metres. It cost around Rs 8 crore. It currently connects platforms 1, 2, 3 and 5 as well as the east-side skywalk. The staircase for platform no. 4 will be constructed soon after monsoon," the spokesperson added. Dadar station sees around 5.5 lakh passengers daily, which touches around 8 lakh during festive season and political rallies and events.