Officials say those testing positive mostly asymptomatic, but urge caution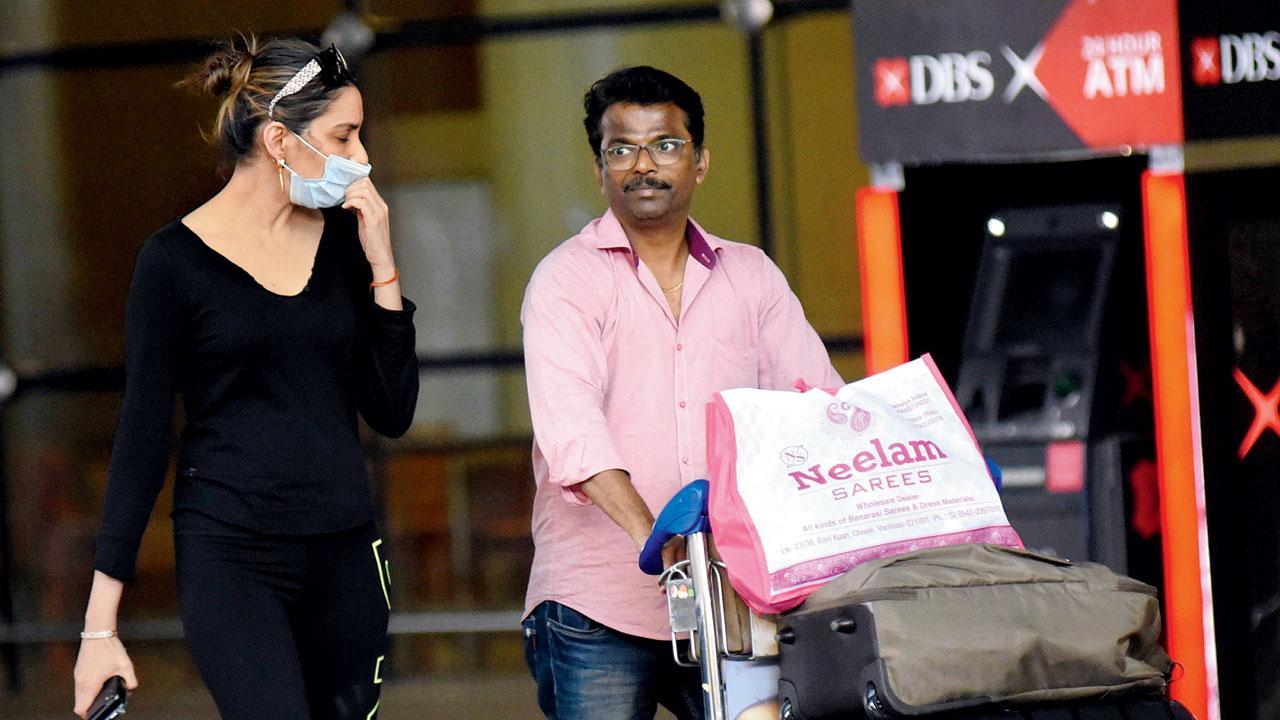 Passengers arriving from affected countries are being randomly screened at the airport. File pic
The threat of Covid-19 appears to be fading away. In fact, 13 of the city's 24 administrative wards haven't reported a single case in the past week. According to experts and officials, no rise in cases has been witnessed across the state and those who are testing positive are mostly asymptomatic. However, they stressed that one must continue to remain vigilant.
The Omicron sub-variants BF.7 and XBB.1.5 have triggered cases in China, the United States and other countries and have become a concern for the Indian government too. As per the Centre's directions, the Maharashtra government started random screening of 2 per cent of passengers who return from affected countries at the airport last month. Since then, Mumbai has reported three confirmed cases of BF.7. However, this has had no impact on the masses so far. The patients were mildly symptomatic and recovered without requiring serious medical attention.
Meanwhile, not a single case was registered in areas such as Elphinstone (G-South ward ), Chembur West (M-West), Mulund (T), Kandivli (R-South), Matunga (F-North), Grant Road (D), Malad (P-North), Chembur East (M-East), Marine Lines (C), Ghatkopar (N), Borivli (R Central), Sandhurst Road (B) and Dahisar (R-North) between 14 January and January 21.
Also Read: Mumbai: BJP is eyeing BMC's fixed deposits, says Uddhav Thackeray
Dr Rahul Pandit, Maharashtra Covid Task Force member, said, "We have already said that there is no need to panic. As of now, we haven't seen a rise in Covid cases in the city. However, there is a need to be vigilant." Till January 21, 33 active Covid cases were reported in the city. Of these, only two people were symptomatic. As per civic data, only two people are in the ICU currently, one in a private hospital and the other in a government one.
On the condition of anonymity, a senior civic health official said, "It is a good sign that there has been no surge in Covid cases and half of the city's wards didn't report a single new case in the past seven days but we cannot say that the wards are Covid-free because it also depends upon the testing done in particular areas."
BMC Executive Health Officer Dr Mangala Gomare said, "Even though we have seen three patients with the BF.7 variant, there has been no rise in cases so far. Only two close contacts were found positive. However, they have all recovered and didn't require hospitalisation. We are continuously monitoring the situation and screenings at the airport are also going on. Apart from that, we are also vaccinating people." 
33
No of active cases in city