Jehaan Kotwal has teamed up with his batchmate Sumedh Mane, an entrepreneur who specialises in technology, to create the HumSafer Driver Safety Foundation. It's the only smart app dedicated to the safety of commercial drivers in India, the team claims. It is also free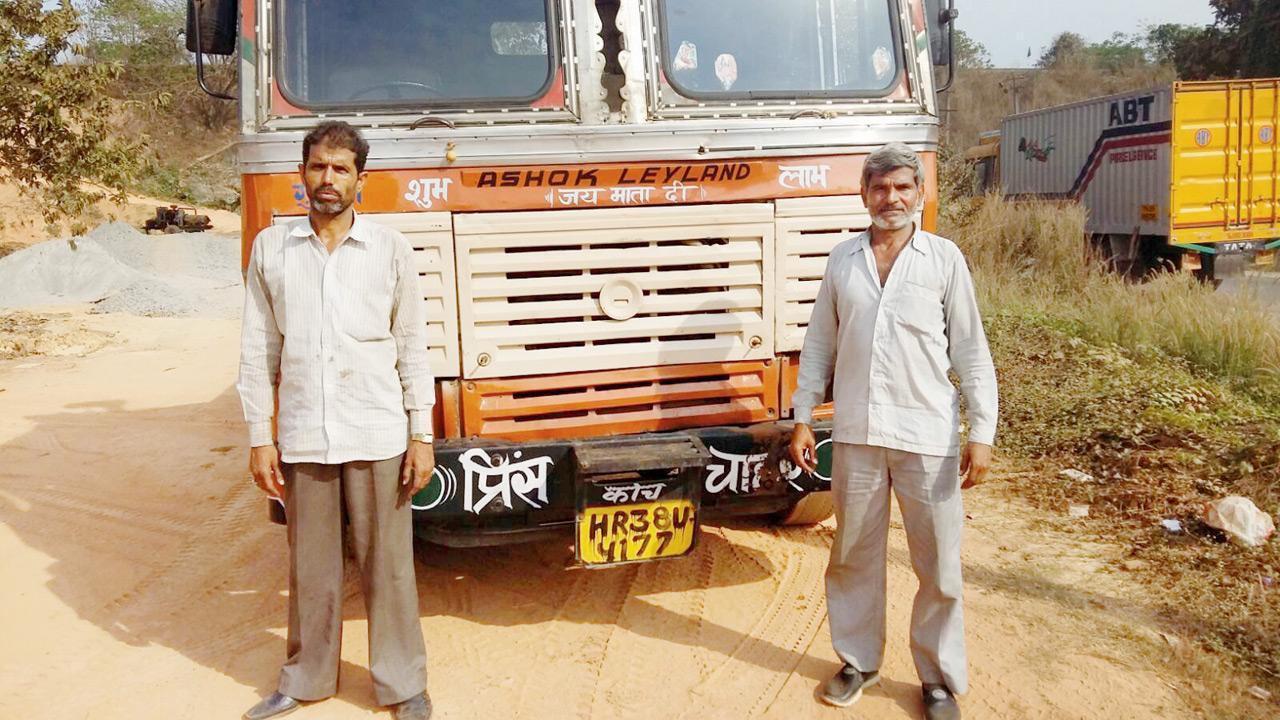 With an end-to-end solution and an incentive-based programme, the app is dedicated to bringing the instances of road accidents to zero
According to a report by the National Highways Authority of India, 1.75 lakh people die in road accidents every year, of which 55,000  are truck drivers. For Jehaan Kotwal, CEO of JFK Transport, this wasn't just an alarming statistic; it was a problem for which he felt compelled to find a solution. "As the son of a truck driver, I've travelled the length and breadth of the country. When I joined my dad's business, we had a fleet of ten trucks and would end up seeing about three to four accidents happen every year. I wasn't okay with this, so we tried to come up with solutions." In 2017, when he went to IIM Ahmedabad on a scholarship for a logistics programme, he realised the severity of the problem. "We learnt that about 80 per cent of these accidents are due to human error and can be easily avoided," he says.
Kotwal has teamed up with his batchmate Sumedh Mane, an entrepreneur who specialises in technology, to create the HumSafer Driver Safety Foundation. It's the only smart app dedicated to the safety of commercial drivers in India, the team claims. It is also free.

The app sends reminders when drivers are speeding over 60 kmph. Voice assistant prompts the driver to take rest after every four hours of driving
With an end-to-end solution and an incentive-based programme, the app is dedicated to bringing the instances of road accidents to zero. Interestingly, they are using gamification to understand motivation, incentives, and rewards. For instance, alerts are sent out to gently nudge drivers on their safety and good driving behaviour, monetary rewards are credited straight to the driver through UPI and there's also the option of live sharing of location with select contacts to keep in touch with their families. A 24x7 helpline has also been created for any road assistance so that paramedics and authorities reach in the 'golden hour'. "We interacted with the drivers on ground to understand the existing problems in safety solutions. Many of them who had extensive driving experience were condescending towards the idea of a GPS tracker, because it was seen as a top-down approach. A lot of companies use it to just track their movements. So, it was important that we involved them as a community," explains Mane. To combat the resistance, the team used a method of positive reinforcement to encourage drivers to follow safety standards. "If they are driving well, a 'badhiya driving' message is sent out, or 'jitna safe chaloge, utne paise milenge'. We are being the carrot," he adds.
Aside from the ever-present risk of danger, there are three other stressors that truckers face: tiredness, bad driving and lack of emergency services. "They are terribly overworked after driving for 10 to 12 hours at a stretch. They are not well rested, because there's the danger of somebody stealing their tyres. So, when you drive for long hours, you anyway get into an autopilot mode. Lack of sleep worsens it." Bad driving and lack of emergency services result in 80 per cent of road accidents that can be avoided, he adds.
A 2018 study published by Danish public health institute, Sydvestjysk SygehuIn, reveals that developed countries like Canada and Australia, have come up with regulations related to training and working hours. Canada stipulates a 13-hour limit with a 15-minute break every two hours and eight continuous hours of rest. India has little to show.  Truckers are one of the most marginalised communities, thinks Kotwal. "Who really stops for a broken-down truck? They don't get any assistance from the highway roads. The fleet owner is usually the only support system. In India, out of the 10 million trucks, 80 per cent are single-fleet owners, which means they double up as owner and driver. Whom do they go to? While 65 per cent [of accidents] are due to truck collisions, many accidents are caused due to lack of formal training and 20 per cent of the time drivers are driving drowsy to meet timelines," he adds. Moreover, there's a confusion and lack of people that the drivers can reach out to in case of emergencies on the highway.

Sumedh Mane and Jehaan Kotwal
In the pandemic, the team conducted vaccination drives for the community, held oxygen camps and introduced a one lakh insurance cover against COVID-19. "Various activists have been clamouring for truck drivers to be recognised as frontline workers. Since day one of the pandemic, they have been on the road, ferrying essential goods. It's time we give them the due recognition," says Kotwal.