Foot Over Bridge will be closed from 5th October, 2022, for 45 Days for dismantling of both span of existing Foot Over Bridge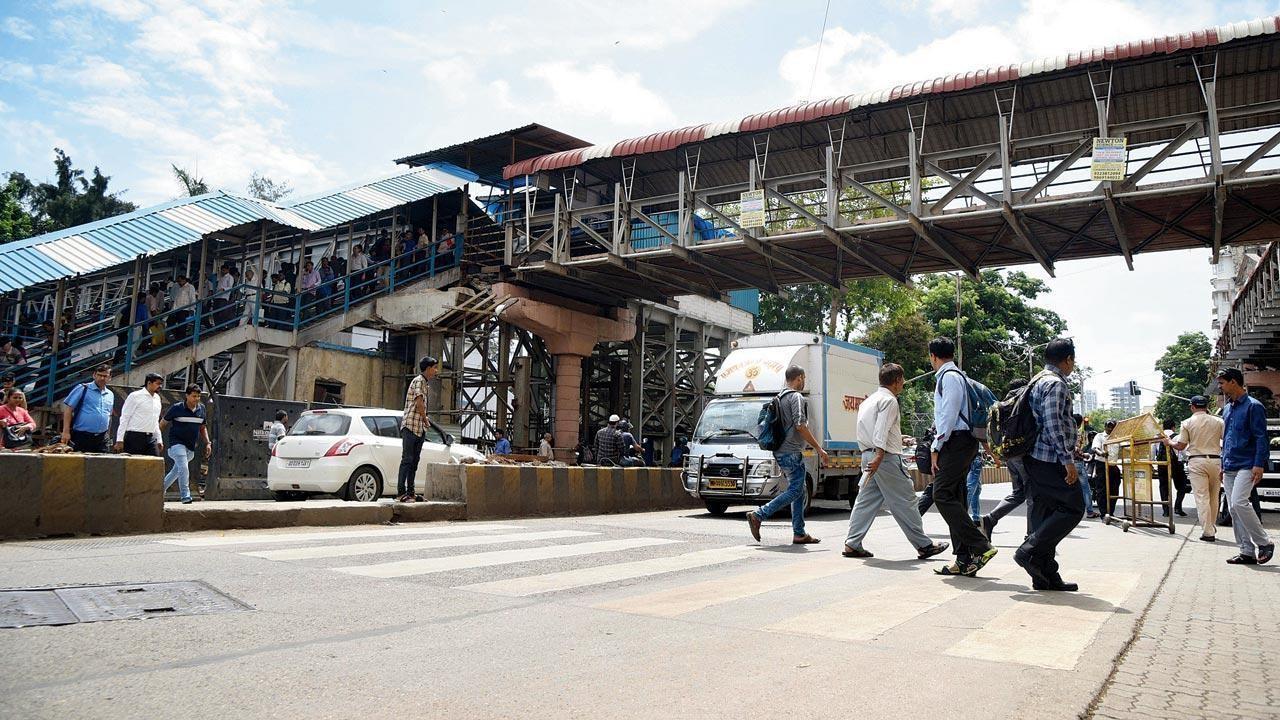 The foot overbridge at the north end of Charni Road station
Due to construction work of link way, the old Foot Over Bridge at North end of Platform No. 2 and 3 of Charni Road station will be closed from October 5 for 45 days.
Also read: Mumbai: Three years on, Charni Road station to get second FOB back
The press release issued by Western Railway said, "this Foot Over Bridge will be closed from 5th October, 2022, for 45 Days for dismantling of both span of existing Foot Over Bridge and construction of Link way connecting newly constructed Foot Over Bridge and Platform No. 2 and 3.