The newly introduced intranasal vaccine for Covid-19 - iNCOVACC in Brihanmumbai Municipal Corporation (BMC)-run vaccination centers is getting a lukewarm response from the beneficiaries. According to the data from the BMC, 89 beneficiaries have been vaccinated with the intranasal vaccine in Mumbai until May 18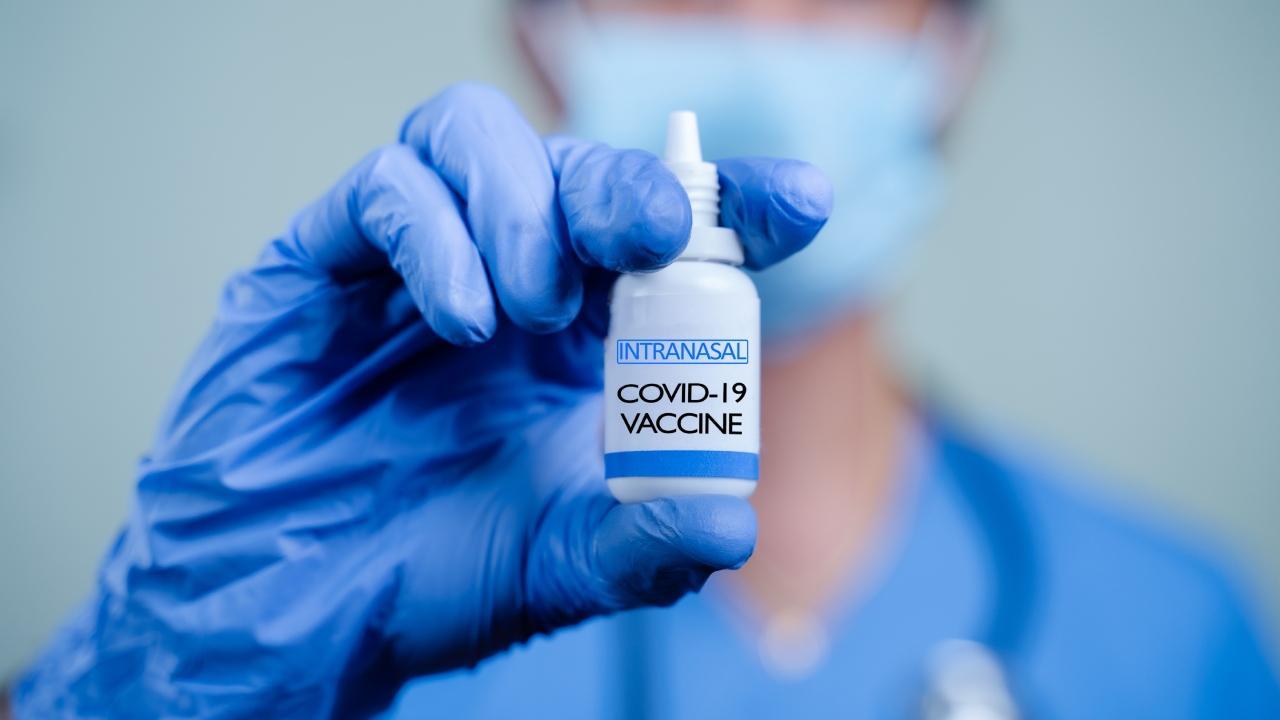 Representative image/iStock
The newly introduced intranasal vaccine for Covid-19 - iNCOVACC in Brihanmumbai Municipal Corporation (BMC)-run vaccination centers is getting a lukewarm response from the beneficiaries. According to the data from the BMC, 89 beneficiaries have been vaccinated with the intranasal vaccine in Mumbai until May 18.
Out of the total 89 beneficiaries, around 75 per cent of them (67 beneficiaries) were vaccinated in the first two days after the BMC started administering intranasal vaccine in the civic-run Covid Vaccination Centres (CVCs). On the first day, April 28, at eight centers 23 beneficiaries were vaccinated with iNCOVACC (nasal) vaccination, and on the second day, 44 beneficiaries got vaccinated with nasal vaccination.
ADVERTISEMENT
In May, so far, only 22 more beneficiaries opted for the nasal vaccine as a precautionary dose.
BMC states as the number of Covid-19 cases is decreasing in the city, there is no urgency to popularise precautionary doses. "The doses are available to the senior citizens in CVCs and they can get a jab if they feel the need to take the intranasal precautionary dose. As the number of cases has decreased in Mumbai and WHO too has declared that Covid-19 no longer qualifies as a global emergency. We don't see any need to take up new awareness initiatives for precautionary doses," said Dr Mangala Gomare, executive officer of the public health department, BMC.
She further added, "The intranasal vaccine doses have longer expiry duration. Due to this, there won't be any expiry issues of the stock we have in our CVCs."
Number of centers providing nasal vaccine dose facility:
Citizens above 60 years of age can avail of the nasal vaccine in 24 BMC-run vaccination centers across Mumbai. No prior online registration is required for the precautionary dose. All beneficiaries can avail the nasal vaccine by on-spot registration.
On April 28, when the BMC-run CVCs started the nasal vaccine in their center, out of the 24 centers, 16 centers reported zero performance and at eight centers 23 beneficiaries got vaccinated.
Also Read: Explainer: Advantages, side effects, here's all you need to know about Covid-19 nasal vaccine
Covid-19 cases in Mumbai and Maharashtra:
On Thursday, Mumbai reported 21 new Covid-19 cases and zero death. Around 48 patients recovered and got discharged yesterday. Presently there are 151 active coronavirus cases in the city. As per May 18 data. 20 out of the 21 cases are asymptomatic and one patient is hospitalised for treatment.
Meanwhile, Maharashtra recorded 72 new cases and one death. The case fatality rate in the state is 1.81 per cent.
Since January 1,  2023, 118 Covid-19 deaths have been recorded in Maharashtra. 74.58 per cent of these deaths have occurred in individuals above 60 years of age, 86 per cent of the deceased had comorbidities, 14 per cent did not have any comorbidity.
Covid variant:
At present dominant variant of Covid is Omicron XBB.1.16. In Maharashtra, a total of 1,501 cases were found to be infected with this variant. There were 17 deaths reported among the cases of this variant.
"Exciting news! Mid-day is now on WhatsApp Channels

Subscribe today by clicking the link and stay updated with the latest news!"
Click here! Will you take intranasal vaccine as a precautionary dose?