Say maintenance work, watering of plants, etc. can be done even with visitors present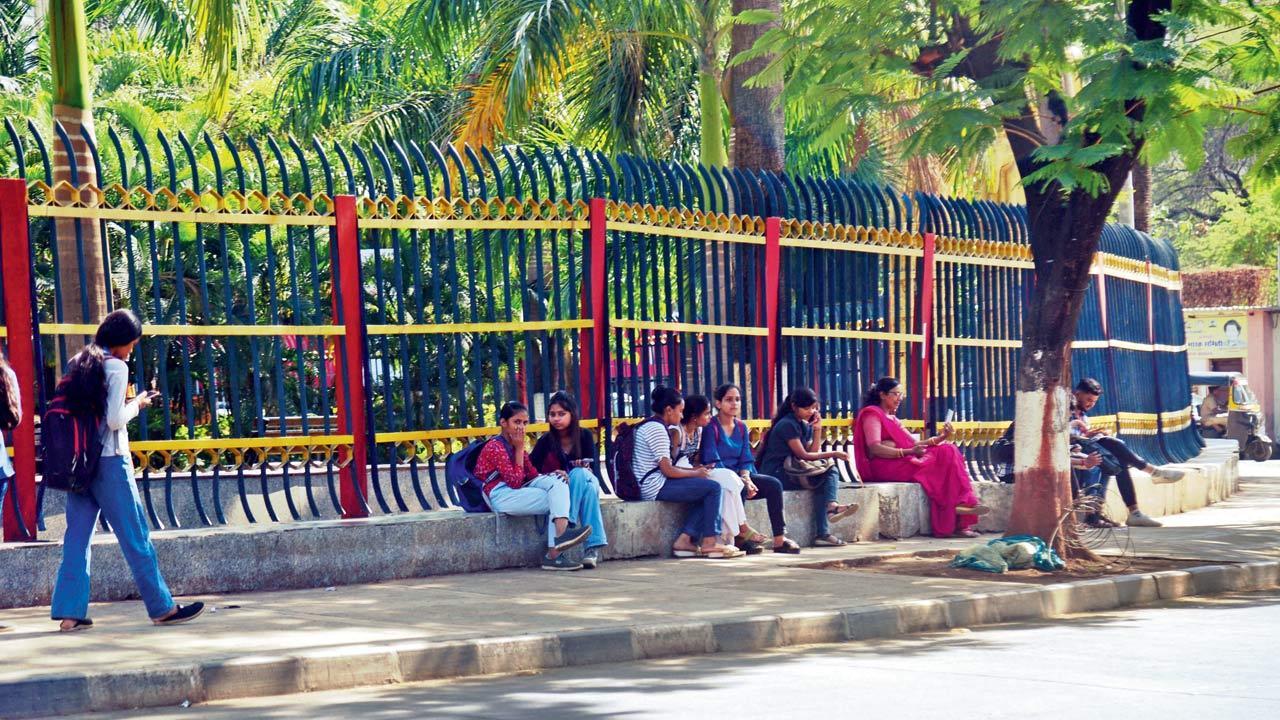 People wait outside Dr Babasaheb Ambedkar Garden, at 3.30 pm on Tuesday, for it to open. Pic/Pradeep Dhivar
The civic body has declared new, longer timings for gardens, but Mumbaikars want more, without an afternoon break. Some have even demanded that gardens be kept open round the clock.
The Brihanmumbai Municipal Corporation (BMC) last week took the long pending decision of keeping the city's parks and gardens open for longer. Gardens are now open from 5 am to 10 pm, with a break from 1 pm to 3 pm on weekdays. There is no break on weekends and on national holidays.
ADVERTISEMENT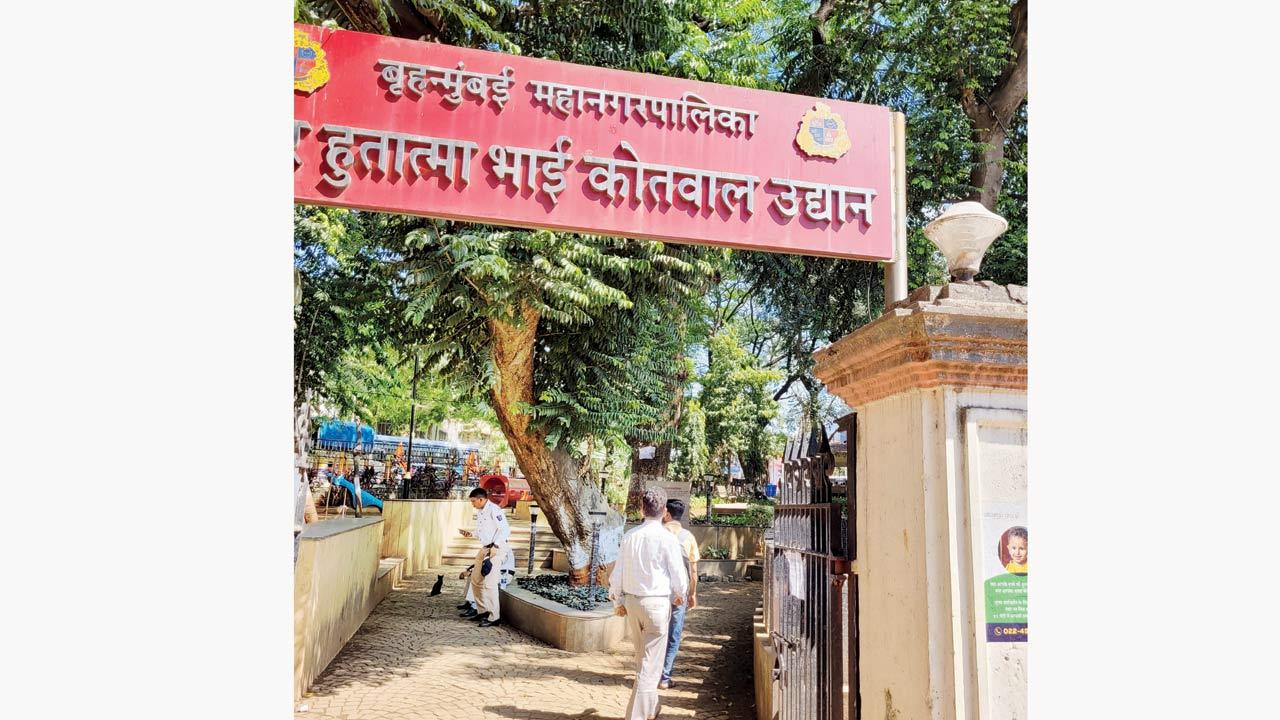 Veer Kotwal garden near Dadar station was surprisingly open even during the afternoon break of 1 pm to 3 pm
"In August 2019, after discussions with NGOs like LYP Mumbai, Nagar, Bombay Greenway, the BMC had issued a directive to keep all parks open without an afternoon break. They agreed maintenance can happen with the parks open through the day, too. But the pandemic hit and they closed all parks. Sadly, after the pandemic, restricted timings were implemented and the BMC has now slightly increased the timing. We should remind them of the August 2019 order," said Anca Abraham, co-founder of LYP (Love Your Parks) Mumbai.
Also read: Mumbai: 'Tender says underground, but plan eats up Bandra's playground'
Previous attempts
The BMC was drafting a policy on the upkeep of gardens and playgrounds in the city, and had got nearly 300 suggestions from citizens in 2019. The civic body took the decision to keep the grounds open round the clock, but later withdrew it due to security reasons. BMC's Gardens Department had later published a post on Facebook to declare the timings of gardens from 6 am till 10 pm without a break. But that decision was never implemented.
"Some people may worry about alcohol, drug use in parks, or issues with couples, etc. But parks should stay open through the day. Many people—elders and youngsters—go there in the morning till 12 pm, and children can play there between 1 pm and 
3 pm, so parks should be open for them then, too. The maintenance can be done while the park is open. Plants cannot be watered while the sun is the hottest so the gardeners can do it early morning or at sunset. Gardens can be kept open round the clock," said Laura Aayesha, an activist.
"The maintenance can be done with people inside the garden and we don't have any issue with it. Regular works like pruning, watering and sweeping can be done in phases," said an official from the Garden Department.
"Patwardhan Park in Bandra used to be open till 10.30 pm. We regularly visit the park and wanted it to be open till 11 pm. But now, due to the new timing, the garden attendant closes it half an hour early. Why decrease night time? The crowd is of elders and we haven't faced any security or other issues for years," said Ranjeeta Butani, a resident of Bandra.
"Parks are open spaces. Parks are public spaces. Parks must be open all the time and accessible to all. The problems happen because of the purposeful locking, blocking and allowing them to fall into disrepair," said Alan Abraham, an architect.
Still old timing
A few gardens, however, still follow the previous timing. Dr Babasaheb Ambedkar garden in Bandra East is used by locals as well as visitors coming to the suburban collector's office. Even during the afternoon, when the park is closed for 'maintenance,' people would sit around the garden waiting for it to open. It was seen closed around 11.30 am and 3.30 pm.
"Even gardens in Andheri and Vile Parle haven't started following the new extended hours. But they are open in the morning and evening. And as exams are going on, children are not keen to visit them in the afternoon," said Abhijeet Samant, former local corporator from Andheri west. An assistant superintendent of the Garden Department said the decision has already been implemented in all gardens. A few might have some issues but will follow in the next few days.
Veer Kotwal garden near Dadar station was, interestingly, open even during the break from 1 pm to 3 pm and many people were sitting inside it.