The Uddhav Thackeray camp will be holding the rally at Shivaji Park, whereas the Eknath Shinde's camp will hold a rally at MMRDA grounds in Bandra-Kurla complex (BKC)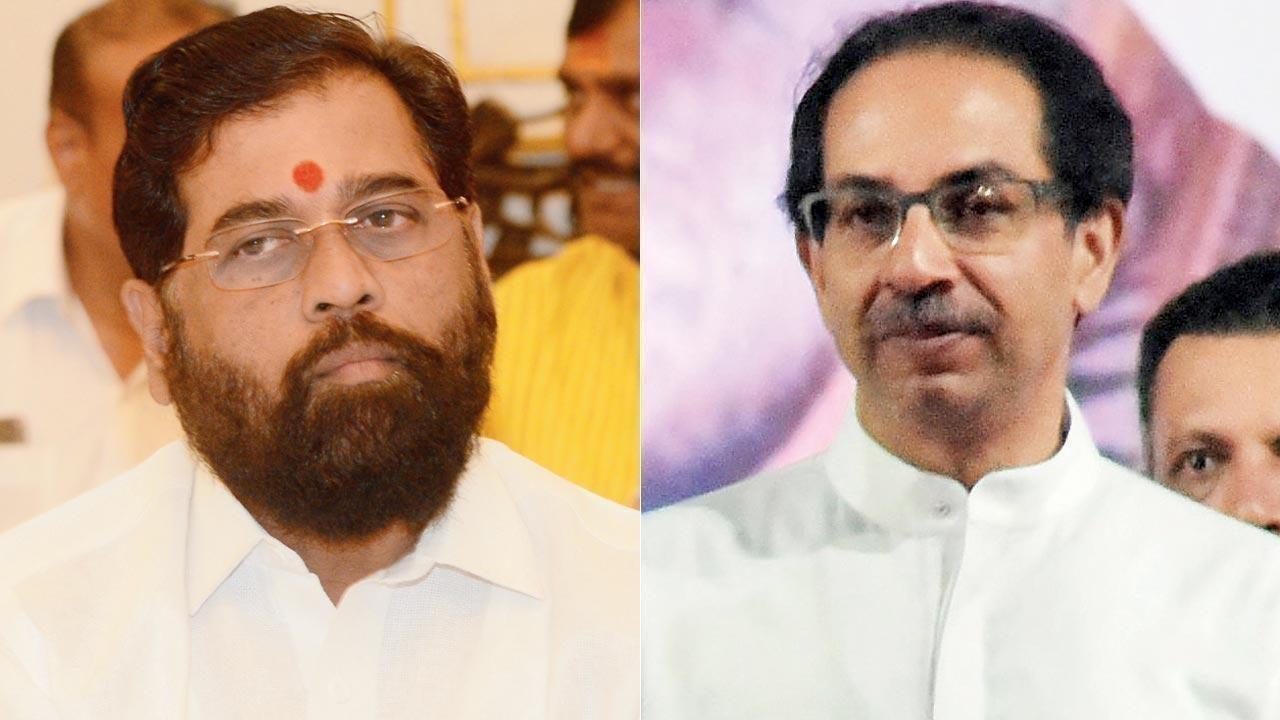 Eknath Shinde (L), Uddhav Thackeray
The Mumbai Police plans to deploy heavy security in the city ahead of the Dussehra rallies of Uddhav Thackeray and Eknath Shinde factions. 
The Uddhav Thackeray camp will be holding the rally at Shivaji Park, whereas the Eknath Shinde's camp will hold a rally at MMRDA grounds in Bandra-Kurla complex (BKC).
A senior Mumbai Police official told mid-day.com that ahead of the rallies and looking at the Goddess Durga Visarjan, a heavy police bandobast has been planned.
He said, "Approximately for both the rallies and Visarjan, 3,200 Police Officers,15,200 Policemen,1500 SRPF personnel, 1000 police homeguards, 20 QRT teams and 15 BDDS teams would be deployed."
Also read: IN PHOTOS: Mumbaikars flood Dadar market for Dussehra shopping

Sources said, the Mumbai Traffic Police will also have their deployment at different locations in the city. The Mumbai Police has also planned to observe nakabandi in many parts of the city.
According to the notification issued by the Mumbai Traffic Police on Monday, for the Dussehra Melava functions huge amount of people will be visiting from different parts of Maharashtra and many would be travelling with their vehicles. Traffic congestions are expected at Western Express Highway and Eastern Express Highway.
The notifications issued by Raj Tilak Roushan, Deputy Commissioner of Police (H.Q. & Central), Traffic, Mumbai said, since huge amount of traffic congestion will be at Western Express Highway, Eastern Express Highway and nearby roads leading towards venue. 
The traffic cops in the notification also issued several diversions, no entry and parking restrictions around BKC and Shivaji Park.