Lakes 89 per cent full, with IMD saying another month of rain should take care of water stock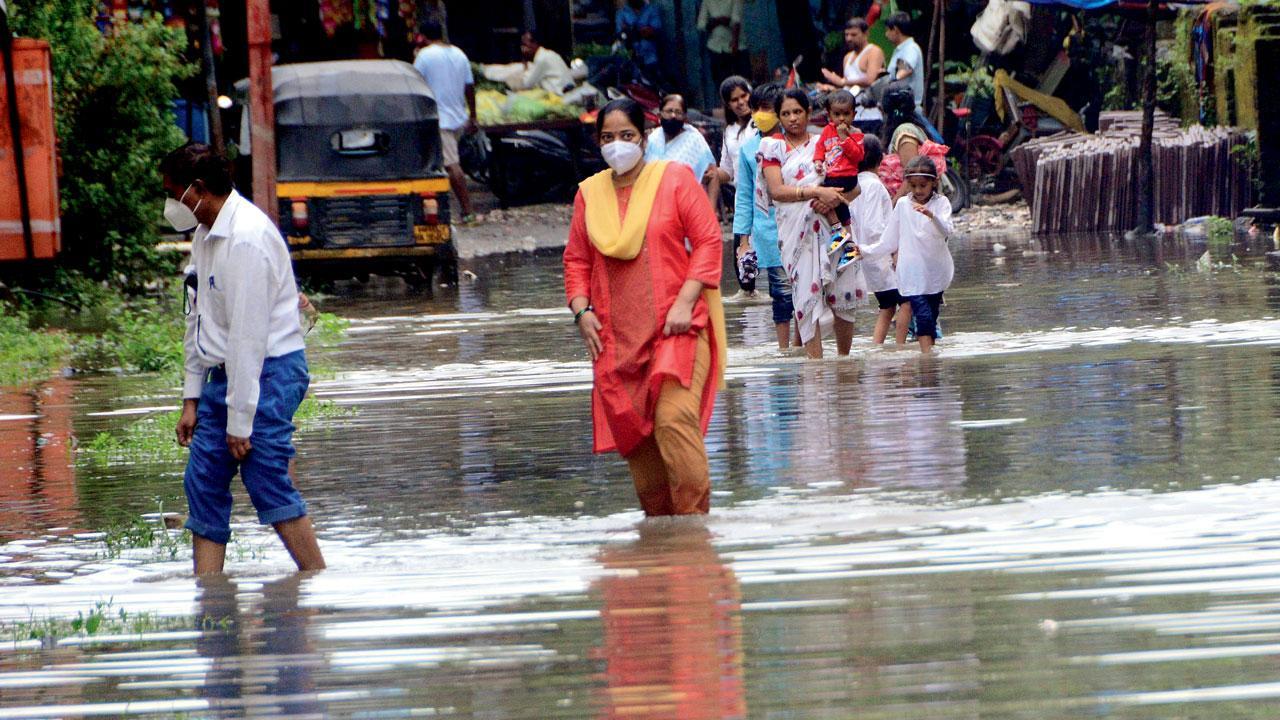 Waterlogging near Tilak Nagar railway station on Tuesday, which was among the handful of wet days in August. Pic/Sayyed Sameer Abedi
After record showers in June and July, the monsoon lost momentum in August in the city, bringing in only 338 mm of rain—way below the average rainfall of 585 mm. Mumbai had recorded 1,220 mm of rainfall last August. Tuesday was among the handful of wet days in the month. Mumbai, Thane and Raigad may receive heavy rain at isolated places on Wednesday, said the weather department.
Several parts of the city were waterlogged for at least three days in June and July following spells of heavy rain. The Santacruz observatory of the Indian Meteorological Department (IMD) received 961 mm rain against 493 mm average rainfall in June. In July too, the city received almost 50 per cent more rain than usual. 
While August is considered a month of heavy rainfall, this time it was mostly dry except the first week. On Tuesday, which was the last day of the month, the eastern and western suburbs received an average of 40 to 70 mm of rain in 12 hours. 
Poor August performance is also reflected in the annual downpour. Till July end, this year's rainfall was way beyond earlier years, but now the overall figure is slightly lower than 2020 and 2019 which were considered as good rainfall years for the city. 
"There is still one more month of monsoon remaining and the total rainfall of the season is more than average," said an IMD official.  
Lakes still filling up
The seven lakes that supply water to the city are 89 per cent full with a combined stock of 12.87 lakh million litres. In the past two years, the lakes were 96 per cent full on August 31. The total capacity of the lakes is 14.47 lakh million litres.