The incident occurred at room number 16 at Vimawala Mahal. Bhupesh Pawar, 42, a stockbroker, lived with his wife Bhagyashree, 38, and Aarya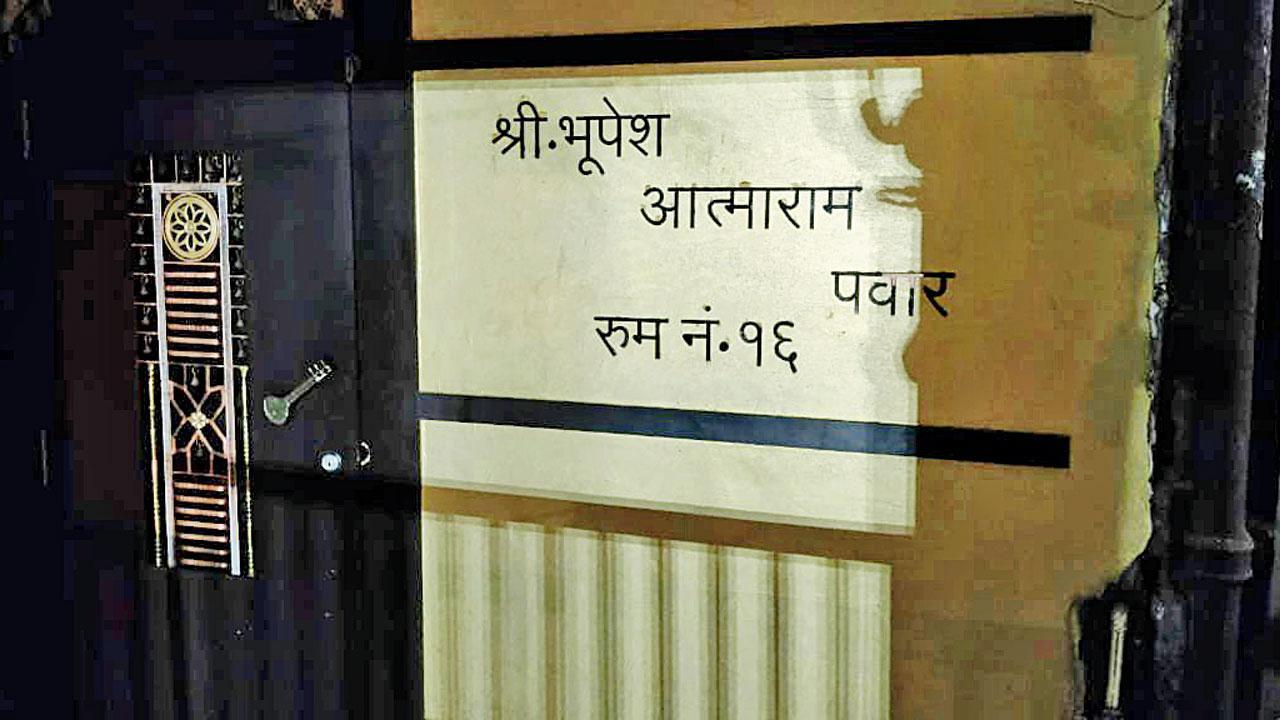 Bhupesh Pawar's flat in Lalbaug. Pic/Sameer Markande
A 42-year-old man killed his 11-year-old daughter and hanged himself on Tuesday at Ganesh Gully in Lalbaug. The man has been identified as Bhupesh Pawar while the daughter's name is Aarya. The wife of the deceased man had been calling him on the phone and when her calls went unanswered she rushed home to find both hanging. In the suicide note, the deceased wrote he was taking the step because of his wife.
The incident occurred at room number 16 at Vimawala Mahal. Bhupesh Pawar, 42, a stockbroker, lived with his wife Bhagyashree, 38, and Aarya. At 10 am on Tuesday, Bhagyashree, a DTP operator with a private firm near her home, went to work as usual and around 11am she tried calling her husband but he didn't answer.
ADVERTISEMENT
"She rushed home and found the door locked from the inside. She informed neighbours and they rushed to Kalachowkie police station. The cops immediately rushed to the building and broke open the door and found the man and daughter hanging from the ceiling fan. Cops rushed them to KEM Hospital but both were declared dead on arrival. 
Also Read: Mumbai: Man stabs 34-yr-old to death over suspicions of having illicit relationship with his mother, arrested
"We all knew the family very well, especially the father and daughter. They were always smiling and happy," said Hemraj Parab, a resident of the building. "The previous night, Bhupesh and I spoke about a puja we were planning in the building next week," he added.
"We are studying the suicide note to understand the exact reason behind this step," said an officer from Kalachowkie police station. "Bhupesh had written that he was taking this step due to a fight with his wife. He mentioned that he didn't want his daughter to suffer after him," said a senior officer. 
Sources said Bhupesh and his wife fought over his suspicions about Bhagyashree's fidelity. On Tuesday, too, both had a fight and Bhupesh had thrown down his mobile phone, which neighbours brought back to him.