23-year-old had sent string of messages threatening to kill the Sena MP while under the influence of alcohol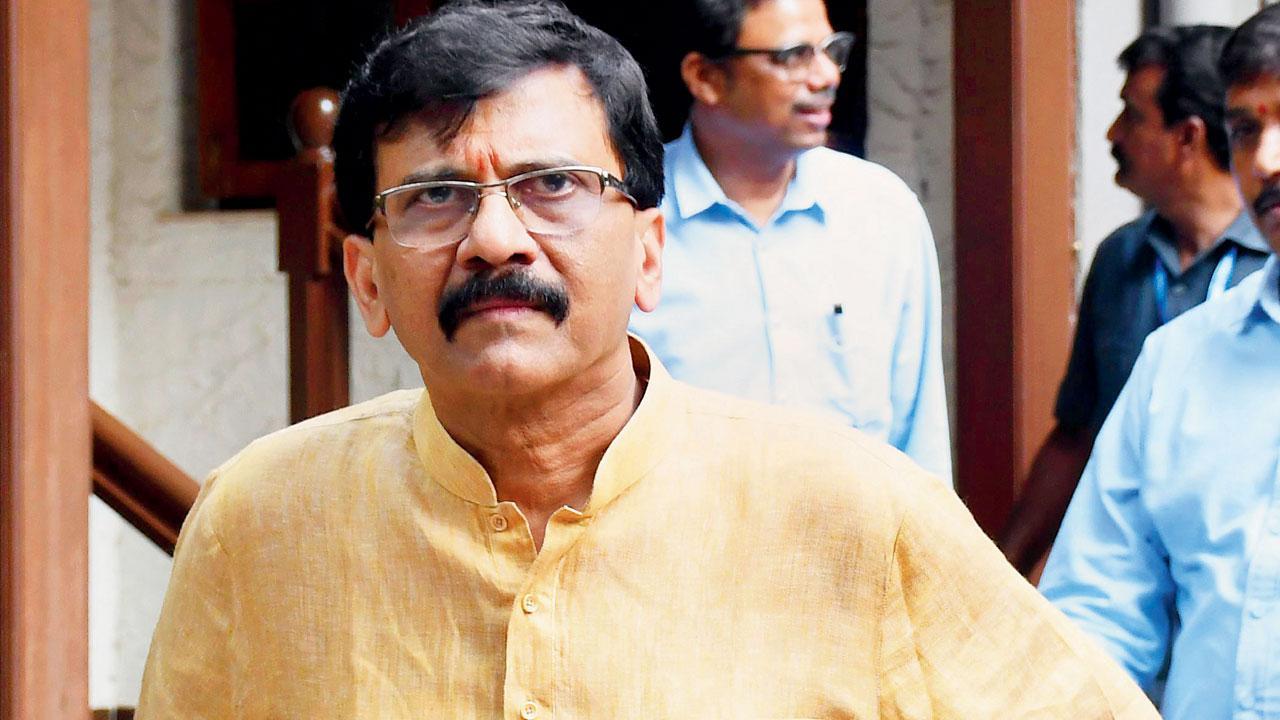 Sanjay Raut. File pic
The Kanjurmarg police on Saturday arrested a 23-year-old Pune resident in connection with the threatening text messages sent to Shiv Sena leader Sanjay Raut on Friday. The police said that the accused, who had invoked gangster Lawrence Bishnoi's name, is alleged to have sent the string of messages under the influence of alcohol.
Raut, a Member of Parliament with the Rajya Sabha, had received several WhatsApp messages in Hindi between 9.15 pm and 9.30 pm on Friday, in which the sender referred to Raut as 'Hindu virodhi' and threatened to shoot him down with an AK 47 assault rifle, the way singer Sidhu Moosewala was killed, if he ever came to Delhi. The sender further claimed to be speaking on behalf of Bishnoi and swore to kill Raut as well as actor Salman Khan, who is already under threat from the gangster. 
ADVERTISEMENT
Also Read: Mumbai: Court orders Sanjay Raut to pay cost for seeking adjournment in defamation case
After Raut's brother Sunil registered a complaint, the Kanjurmarg police, through technical investigations, traced the accused's location to Pune and contacted the Pune Police. With their help, the accused, identified as Rahul Talekar, 23, was arrested on Friday and brought to Mumbai. The police said that Talekar, who runs an eatery in Pune and is a native of the Jalna district, confessed to the crime in his preliminary questioning. 
"During his interrogation, the accused has said that he tried calling Raut, but was unable to connect with the MP, after which he started sending messages on WhatsApp. He does not have any criminal background or political connections," said Deputy Commissioner of Police (Zone 7) Purushottam Karad. 
An officer added that Talekar was under the influence of alcohol at the time of the incident, and the reference to Salman Khan had stuck in his head after he watched a recent interview of Bishnoi on social media, which had a mention of his threats against the actor. 
Talekar has been booked under sections 506 (2) (criminal intimidation) and 504 (intentional insult with intent to provoke breach of peace) under the Indian Penal Code and will be produced in court on Sunday, the police said.