Accused created fake Instagram, FB accounts in the name of the well-known director to seek pictures from up-and-coming actresses, models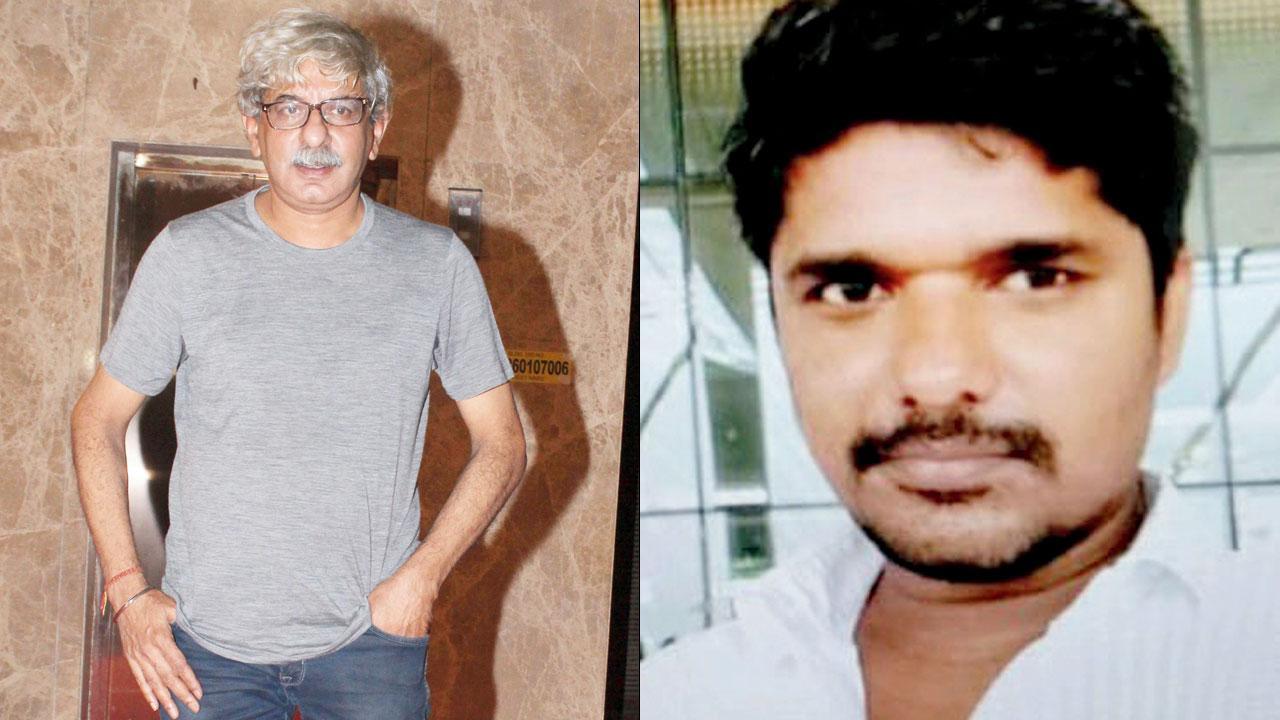 Sriram Raghavan. File pic (right) Shanmuga V Thangavel, accused
The Versova police have arrested a 31-year-old software engineer from Tamil Nadu who had allegedly sought photographs from up-and-coming actresses and models while posing as acclaimed director Sriram Raghavan on social media. The accused, Shanmuga Vadivel Thangavel, allegedly created fake Instagram and Facebook accounts to this end.
According to the police, the matter came to light when some models and actresses approached people close to the actual filmmaker and told them about their conversations on social media and the promises 'he' had made to them. When Sriram was informed about this, he was taken aback as he did not have an Instagram account and had not been active on Facebook. He then approached the Versova police and filed a complaint in April, an officer said.
Also Read: Mumbai: BMW hit-and-run suspect might escape to Dubai
"We registered the case under Section 419 of the Indian Penal Code (cheating by personation) and 66 of the IT Act (computer-related offences), under the guidance of DCP Manjunath Shinge of Zone 9 and under the supervision of senior inspector Siraj Inamdar, API Javed Shaikh began the investigation. "After months, we managed to trace the IP address of the accused and finally caught him on September 26 in Tamil Nadu. He was brought to Mumbai a day later," a police officer said.
Shanmuga used to do graphic designing and software-related work at a Xerox centre in his home state. He is unmarried and allegedly impersonated the filmmaker for kicks, according to the police. "He created three fake Instagram accounts under Sriram's name. Looking at his modus operandi, we suspect that he has posed as other celebrities but we have not received any complaint in this regard from others," the officer said. On Wednesday, Shanmuga was produced before the court and he was remanded in police custody. 
Director's works
Sriram Raghavan, 59, is a director and screenwriter who is renowned for his neo-noir thrillers. He has received two National Film Awards and two Filmfare Awards. He has written and helmed Hindi classics such as Ek Hasina Thi (2004), Johnny Gaddaar (2007) and Andhadhun (2018). Are you happy with BEST services in Mumbai?