The Mumbai Traffic Police on Friday issued a notification restricting heavy vehicles on the roads of greater Mumbai on October 5, from 8 am to 7 am on October 6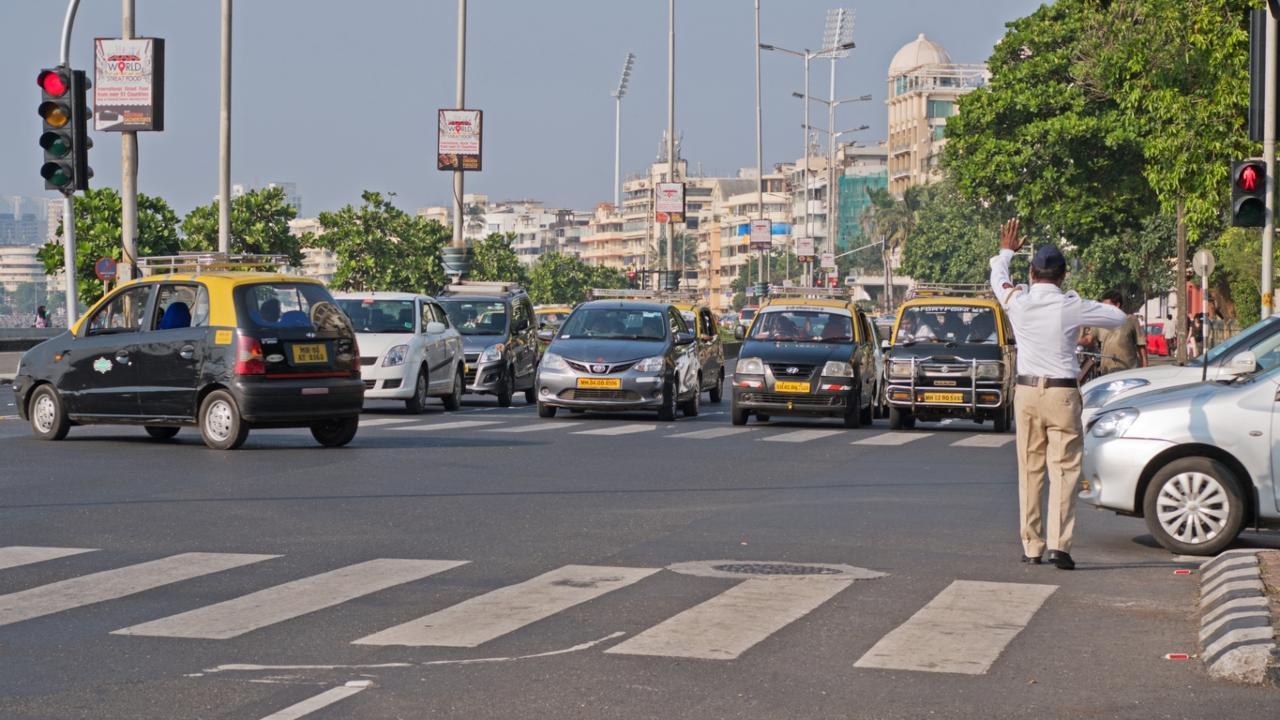 Representative image. Pic/Istock
Ahead of Dussehra and Goddess Durga idols immersion in the city, the Mumbai traffic police on Saturday issued traffic restrictions. 
In an order issued by Mahesh Patil, Addl.Commissioner of Police, Traffic, Mumbai said, in order to prevent obstruction to the public and to ensure smooth flow of vehicular traffic during the celebration of Dussehra followed by the procession carrying Goddess Durga idols for immersion, the traffic regulations on Wednesday, October 5 and October 6 from 3 pm to the next 24 hours (for two days). 
The order further said that "there will be closure of the roads on 22 roads across traffic divisions in the city including south, central, east, west and north Mumbai.  At least 18 roads would be one-way and 45 roads will have parking restrictions."
Also read: Navratri 2022: Sama rice cutlet, makhana, flax seed chivda and other dishes to enjoy this fasting season
The Mumbai Traffic Police on Friday issued a notification restricting heavy vehicles on the roads of greater Mumbai on October 5, from 8 am to 7 am on October 6.
The order issued on September 30 by Raj Tilak Roushan, Deputy Commissioner of Police (H.Q. and Central) Traffic further said, essential services vehicles transporting vegetables, milk, bread and bakery products, tankers of drinking water, petrol, diesel and kerosene tankers, ambulance, government and semi-government vehicles, school buses and vehicles, buses carrying people for Dussehra Melava will be exempted from the said order. Medical record keeping is still in a nascent stage at civic hospitals in Mumbai. Do you agree?