The investigation revealed the prime accused wanted to make an impact in politics by creating a sensation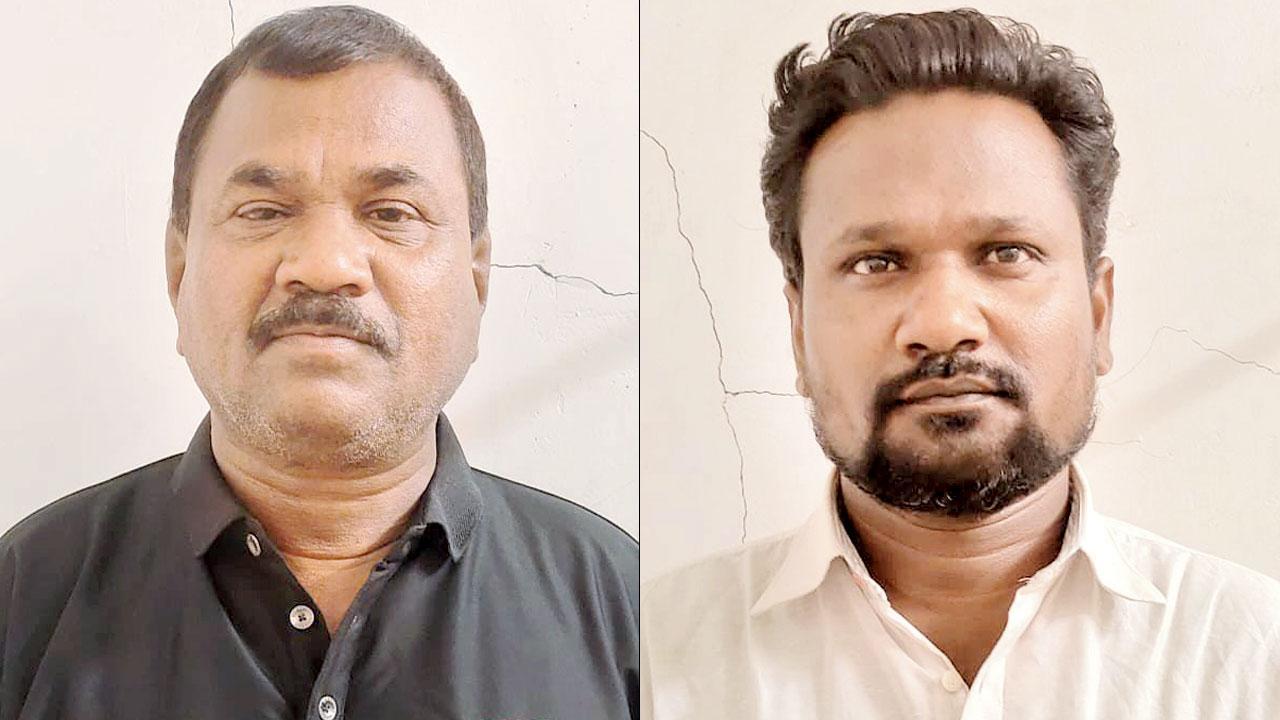 Ashok Kharat and Kishan Solanki
The Mumbai Police has arrested two persons in connection with the assault on Maharashtra Navnirman Sena (MNS) Leader Sandeep Deshpande. One of the arrested accused has a past criminal record, which includes a murder case. Investigation has revealed that a total of four persons were involved in the attack and search for the other two is on. The probe of the case has been transferred to the Anti-Extortion Cell. Meanwhile, the accused were produced in the court on Saturday evening, which remanded them police custody till March 9. The investigation revealed the prime accused wanted to make an impact in politics by creating a sensation. 
Also Read: Mumbai: Man beaten to death, accused arrested within few hours
ADVERTISEMENT
On Friday morning around 7.15 am, Deshpande was assaulted by a person from the back, when he was on a morning walk in Dadar. When Deshpande turned, he was assaulted by another person with a cricket bat. According to Deshpande's complaint, there were four persons involved in the attack. When other walkers, tried to intervene, one of the accused, threatened them with dire consequences. The accused were reportedly abusing Deshpande and said, patra lihitos ka, (you want to write letters), Thackreayna nadtos ka? (You want to mess with Thackerays?), Varunla nadtos ka? (You want to mess with Varun?). 
After accessing the footage of 47 cameras and making technical analysis, police traced back to Bhandup. A search operation was  immediately launched in Bhandup and two accused were tracked. They were identified as Ashok Kharat, 56, and Kishan Solanki, 36. "The prime accused, Ashok Kharat is vice president of Maharashtra Rajya Mathadi ani General Kamgar Sena. He has been previously booked for 13 offenses," said Additional CP (Crime) Dr Dnyaneshwar Chavhan.  "He has been booked under MCOCA too" he added. "We are investigating furthur."