Claim administration is selecting players for tournaments at the last minute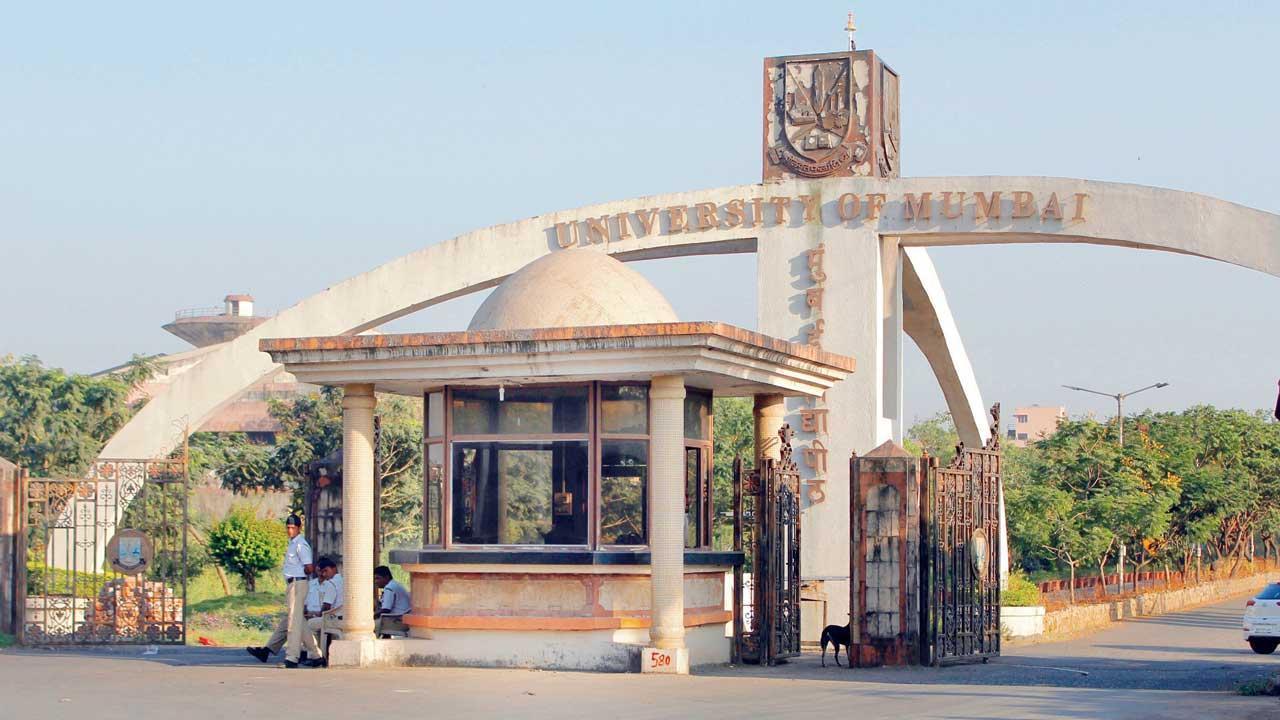 Students alleged that for a tournament on December 18, MU selected a team on December 13. File pic
A delay in the sports timetable of the Mumbai University has led to chaos and fear among students. They have complained that the varsity administration is rushing to form teams for inter-university tournaments. All academic activities gradually resumed in accordance with the fixed academic calendar two years after the pandemic began, but athletics and other sports activities are still running behind schedule, placing students in a bind. The university sports calendar usually kicks off in September. However, students and activists have alleged that the varsity this year has not even held qualifying matches, and selection for tournaments is being done at the last minute.
No time to practise
ADVERTISEMENT
For the west zone football tournament, to be held in Jabalpur on December 18, the university selected a team on December 13 creating anxiety and pressure amid those participating. Mumbai University zonal matches include college teams from the eastern suburbs, western suburbs, island city and Konkan region. Colleges play to compete within their zone and four teams are selected from each zone to play in the Mumbai university tournament. A final team is then selected from the tournament to compete at the All India Inter University tournament.
Also Read: Mumbai University senate polls: Aaditya's first big solo test
"This year no zonal matches or qualifiers were organised for any tournament. We were told teams will be formed for now, and matches will be held later. For even football tournaments, qualifier matches only for colleges in the Island city were held, that too at Naigaon police ground where school-level tournaments are held, as the university's sports ground at Marine lines has been booked by various schools for their sports events till January. Matches for eastern and western suburbs and the Konkan region were not organised and students were directly called for selection," said Pradeep Sawant, former university senate member from Yuva Sena.
Sawant and other members of the Yuva Sena on Wednesday wrote to the interim VC of Mumbai University Dr D T Shirke, asking him to take immediate measures to help students. Sawant, in his complaint, also pointed to goof ups and chaos in the recently held women's boxing matches. "The matches began at 8 am and due to some goof up, went on till 12 am inconveniencing the participating girls," Sawant added.
Students upset
Sakshi Jagdale, a student of G N Khalsa College and a boxer said, "Matches were delayed for hours, my match actually started at 11 pm. Instead of five judges, only three were present. Many of us felt something was wrong. There were scribblings and writings on the scores." Another student said, "Due to delays, there are chances that exams and sports events will clash later. Even if they do not clash, there won't  be enough gap between the two so we will have to struggle and have a problem focusing." Dr Shirke, MU VC (in charge), could not be reached despite several attempts.
'More events being held'
Refuting the allegations, Director of Sports and Physical Education at Mumbai University, Dr Mohan Amrule, said there had been no delays in the sports events, in fact those held by the varsity have increased five times. "There was an issue only with the football tournament, that too because the west zone had pre-poned it to December 18 from January 2. Otherwise, there was no problem. We have been organising events according to schedule. Unlike previous years when 35 sports events were organised, we have 350 sports events. The schedule changed a bit to accommodate a vast number of events, but there was no delay." Till the time Covid has settled down, we need to follow Covid-appropriate behaviours. Do you agree?