Yuva Sena has dominated the Mumbai University's senate elections; its chief Aaditya Thackeray will have this on his mind while prepping for these polls likely early next year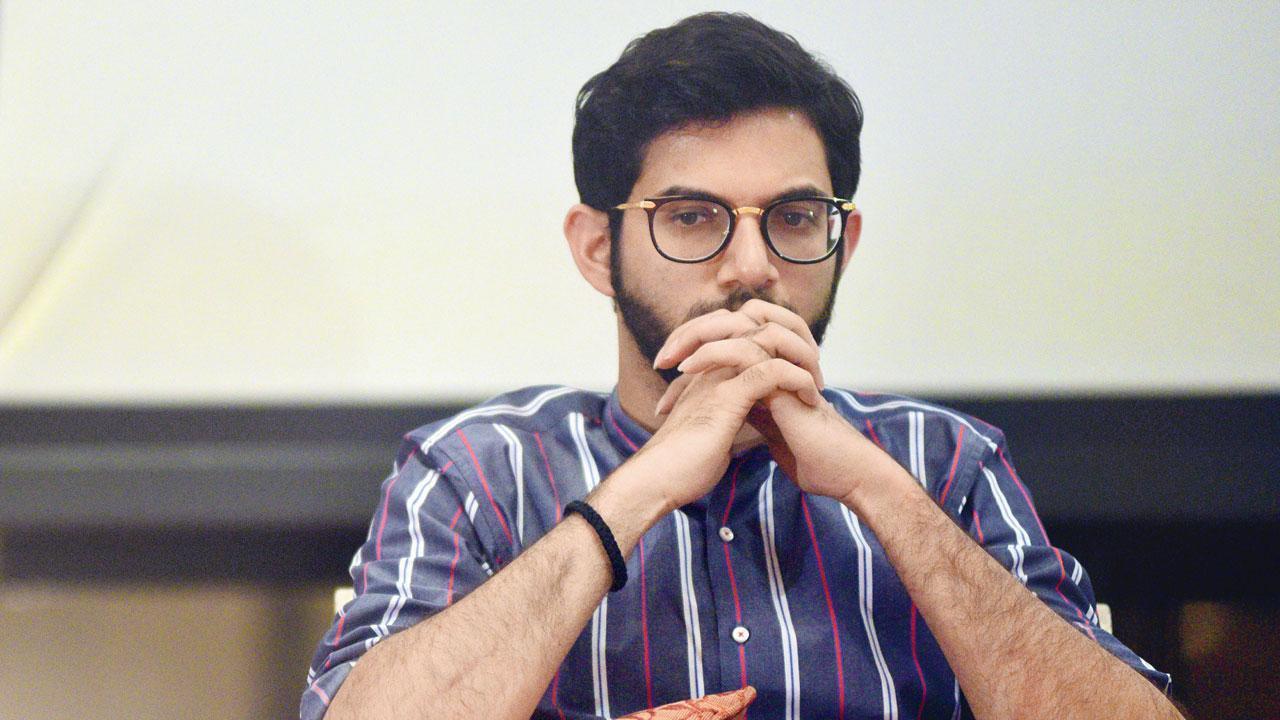 Testing times for Yuva Sena Chief Aaditya Thackeray. Pic/Rane Ashish
Aaditya Thackeray will face his first test since the Shiv Sena split, at the start of next year as Yuva Sena head. This is  because the Mumbai University senate poll will be held in January or February. The Yuva Sena has always dominated this election. It is learnt that former Chief Minister Uddhav Thackeray has himself started preparing for it.
The Mumbai University has started the registration of new graduate voters and old voters are being re-registered. This will continue till December. There were around 65,000 voters in the last election which was held in 2018. According to sources, for this election, Uddhav Thackeray held a meeting of former corporators at his residence Matoshree. Sources claim he has asked them to work for the senate election and registration of voters. Meetings of party office-bearers from each vibhag were also held. Arvind Bhosle, spokesperson for the Thackeray-led party confirmed there was a meeting on Friday regarding the Senate election.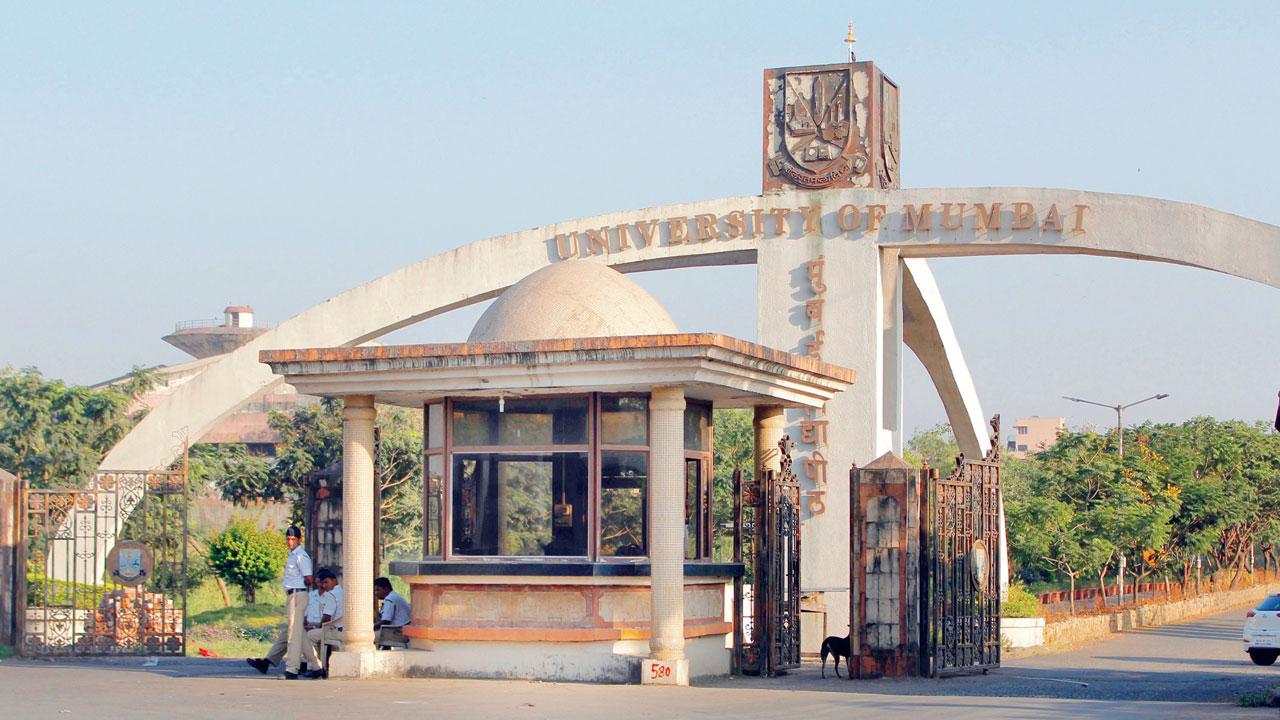 Former Chief Minister Uddhav Thackeray has himself started preparing for the Senate election and held a meeting with former corporators asking them to work for it. File pic
A former corporator who was present at the meeting said that the responsibility of registering graduate voters has been specially entrusted to the corporators and shakha pramukhs of the party. "They have good contacts in their ward. So they were entrusted with this responsibility. The party chief has also asked other office-bearers to contribute their time for this work," 
he said.
After the split in the party, the Thackeray-led Shiv Sena got a big setback in Thane. However, party leaders claim they are supported by voters there. "Even if there is less voting from Thane, it will be compensated from Mumbai as well as other districts like Palghar, Raigad, Ratnagiri and Sindhudurg," said a party office-bearer.
Also Read: Mumbai: Taxi driver marries twin sisters in Solapur, booked
Yuva Sena's dominance
The Shiv Sena's youth wing, Yuva Sena, won 10 out of 10 seats in the 2018 Senate elections as compared to 2010, when it had won eight of 10 seats. Yuva Sena has been Aaditya's pet body as he was launched into politics as its head at the party's Dussehra rally in 2010 by his grandfather late Shiv Sena supremo Bal Thackeray. For the Mumbai University senate elections, a part of the Maha Vikas Aghadi (MVA), Congress student wing National Students Union of India has also started parallel registration process. The registration is going on from NSUI, but the main Congress has not yet participated in it, a Congress office-bearer said. "We are going to contest the elections. Voter registration has started for that," said Youth Congress Mumbai President Zeeshan Siddiqui.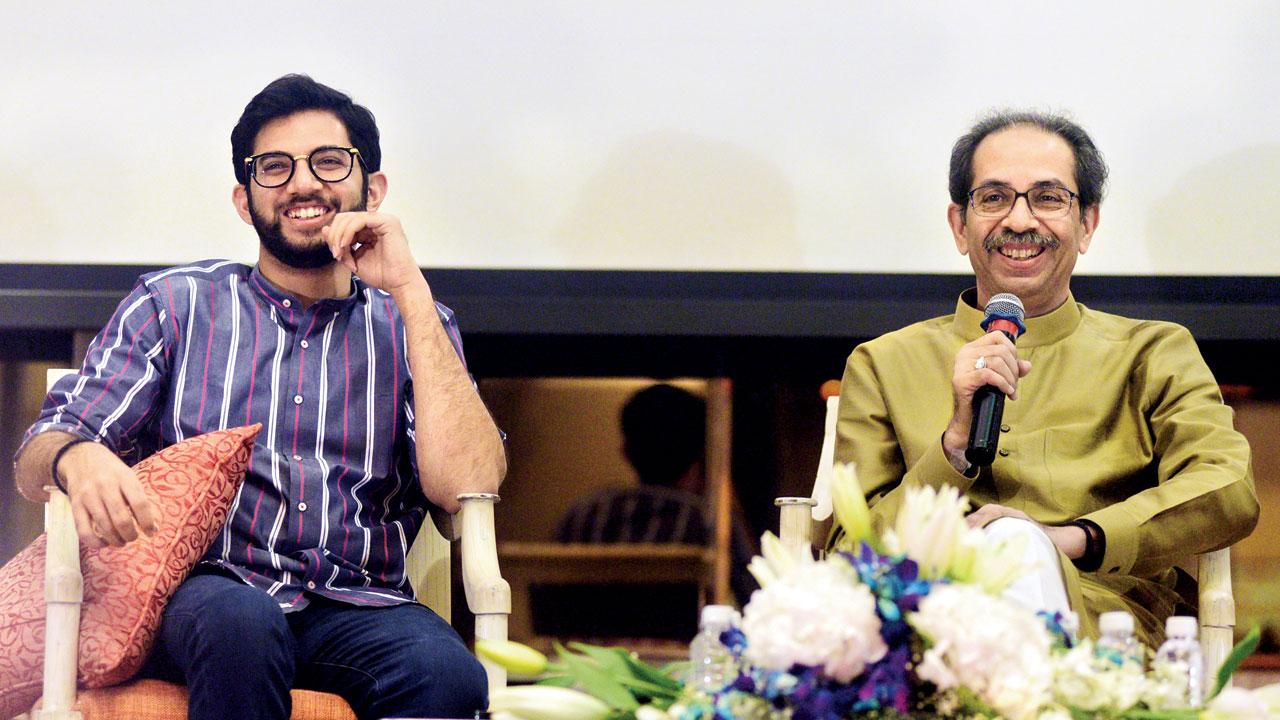 Uddhav Thackeray, seen here with (left)  Aaditya, held a meeting of former corporators at his residence Matoshree, regarding the Senate election. Pic/Rane Ashish
Low profile?
Yuva Sena leaders also said that the focus at present was only on registration. It is obvious that the Yuva Sena has been keeping a low profile as Chief Minister Eknath Shinde and his aides had claimed that political and administrative interference of a few Yuva Sena leaders during the MVA's tenure had led to a lot of anger among the party's rank and file. The Senate of the University is the watchdog of Mumbai University which has representatives of teachers, principals and the management. It is empowered to pass the university's budget. Political observer Abhay Deshpande said that such elections are beneficial in attracting youth. It helps create the next generation of the main party. Another political observer said that if the Yuva Sena can maintain its dominance in this election, it will have a good effect on the morale of the party.
The process
Leeladhar Bansod, deputy registrar of the Mumbai University, said, "The registration of voters—graduates—will continue online till December 13. After that, the draft list of voters will be published and suggestions and objections will be invited. After that the final list will be announced and the election programme declared."
2023
When the Senate polls will be held Do you like to travel on budget?