Western Railway finishes tender process in 24 hours; bridge demolition work to begin today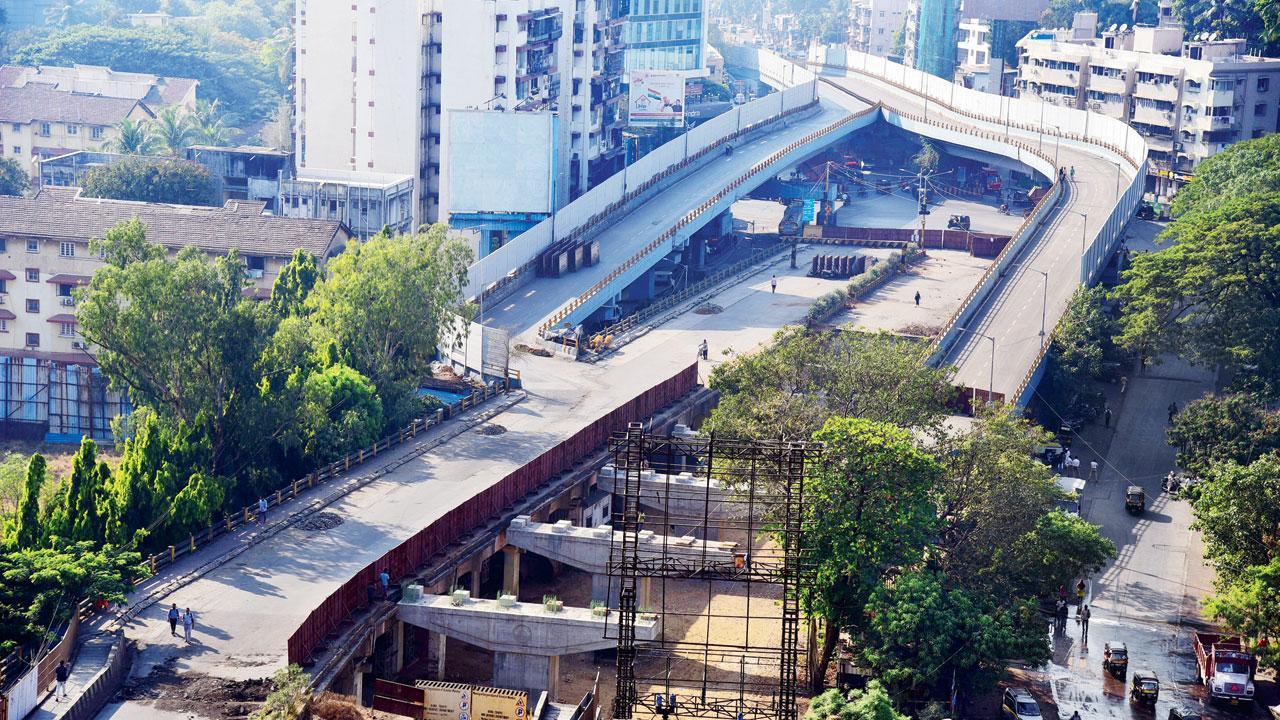 The Gokhale Road bridge in Andheri was declared unsafe in an inspection in September. It was shut on November 7. File pic/Nimesh Dave
The work on the construction of a new Gokhale Road bridge in Andheri progressed rapidly over the weekend. Western Railway opened, then granted the tender for the old bridge's demolition within 24 hours, and the groundwork to bring down the dilapidated structure is set to begin today.
Confirming the development, Western Railway's (WR) chief public relations officer Sumit Thakur said on Sunday, "The preparatory work of pre-activities for the de-launching of the bridge will start tomorrow. The planning of the block will be taken up in 20 days, and the structural frames over the rail lines will be removed by January."
"A special, limited tender of Rs 11.46 crore for the demolition work was opened on December 2 and was finalised on December 3. The demolition work is planned to be completed within the next three months," Thakur added. Local MLA Ameet Satam said, "Earlier, the BMC had opened the tender for reconstruction of the bridge. Now, both the demolition and construction tenders are in place."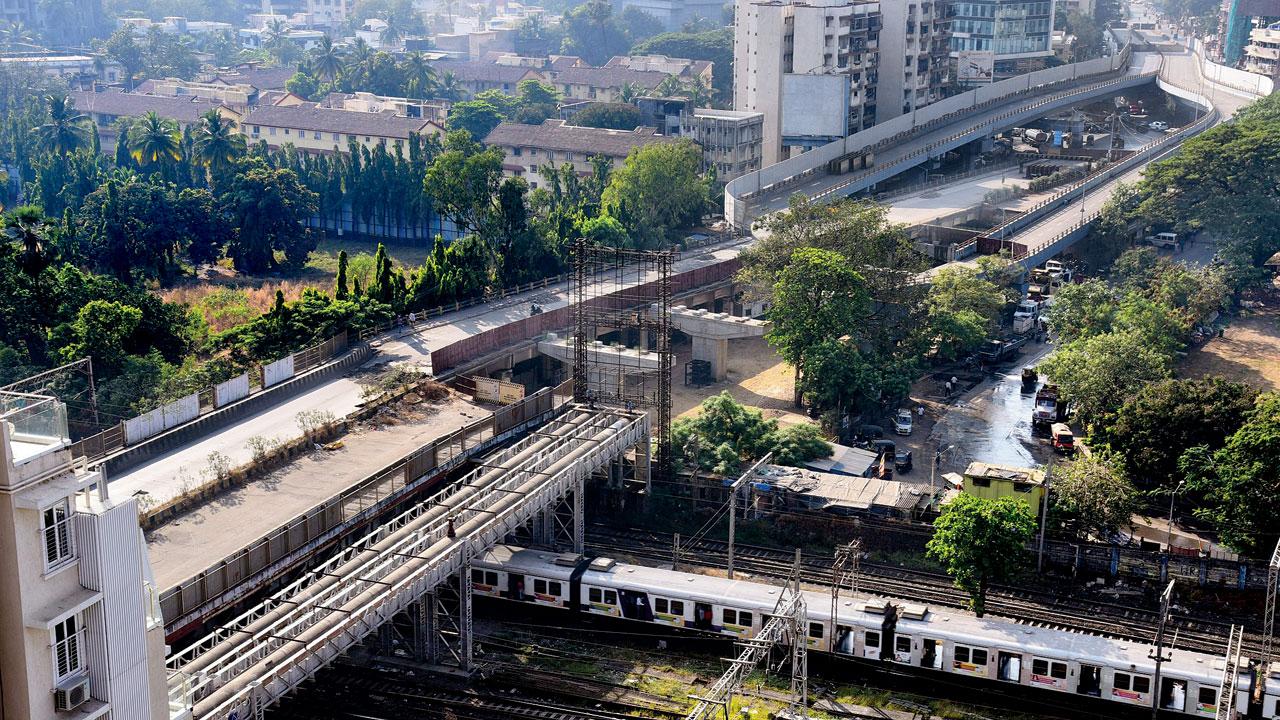 The BMC has awarded the tender of Rs 74.5 crore to A B Infrabuild Limited to build the railway portion of Gokhale bridge. File pic/Nimesh Dave
On Wednesday, the BMC awarded the tender of Rs 74.5 crore to A B Infrabuild Limited for the construction of the railway portion of the bridge, which is 90 meters long and 13.5 meters wide. A B Infrabuild Limited is also constructing the road overbridge at Carnac Bunder and Vidyavihar.
Also Read: Mumbai: Taxi driver marries twin sisters in Solapur, booked
The BMC has decided to complete the work on the Gokhale bridge in two phases. In the first phase, two lanes are planned to be built by May 2023, after which the work on two other lanes will start with an aim to complete the second phase by September 2023.
Officials said the portion of the Gokhale bridge over the railway line will also be built in two phases, with the construction of the north-end carriageway (Virar side) in the first phase and the south carriageway (Dadar side) in the second phase.
Gokhale bridge was first partially shut in 2018 after a portion of the footpath collapsed on a running train, killing two people. The bridge was reopened after repairs and with additional support in 2019.
Upon inspection in September 2022, the consultancy firm hired by the BMC to inspect bridges every six months, said it can no longer stand. The firm found gaps in the support, which made the bridge dangerously unsafe, and called for its immediate closure. Do you like to travel on budget?