Long steel girders arrive from north India for the overpass that will improve the east-west connectivity in the suburb; bridge expected to be ready in two years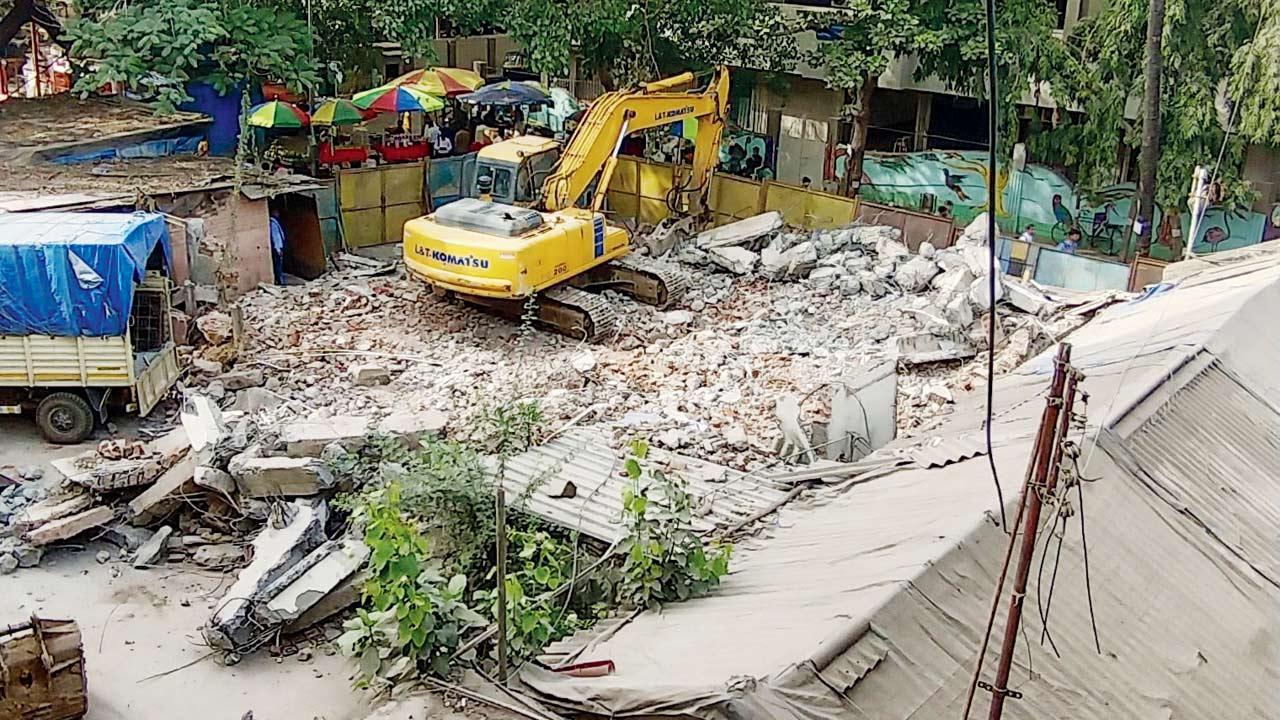 The booking office on the west side of Vidyavihar station being demolished for the bridge
The work on one of Mumbai's longest steel road bridges with a 98-metre stretch over ten railway lines is picking pace between Vidyavihar and Ghatkopar, with girders arriving from north India. On Friday, the booking office on the west side of Vidyavihar station was demolished to make way for the foundations of the new bridge on which the long girders would be placed. The bridge is expected to be ready in two years.
A senior railway official said that the 480-metre-long bridge is being built by the BMC for east-west connectivity. "It is a two-lane bridge on both sides with a footpath from RN Gandhi School on the east side to Ramdev Peer Marg on the west side. Basically, it will bring Vidyavihar east closer to the arterial LBS Road and will prove to be a key connector," he explained.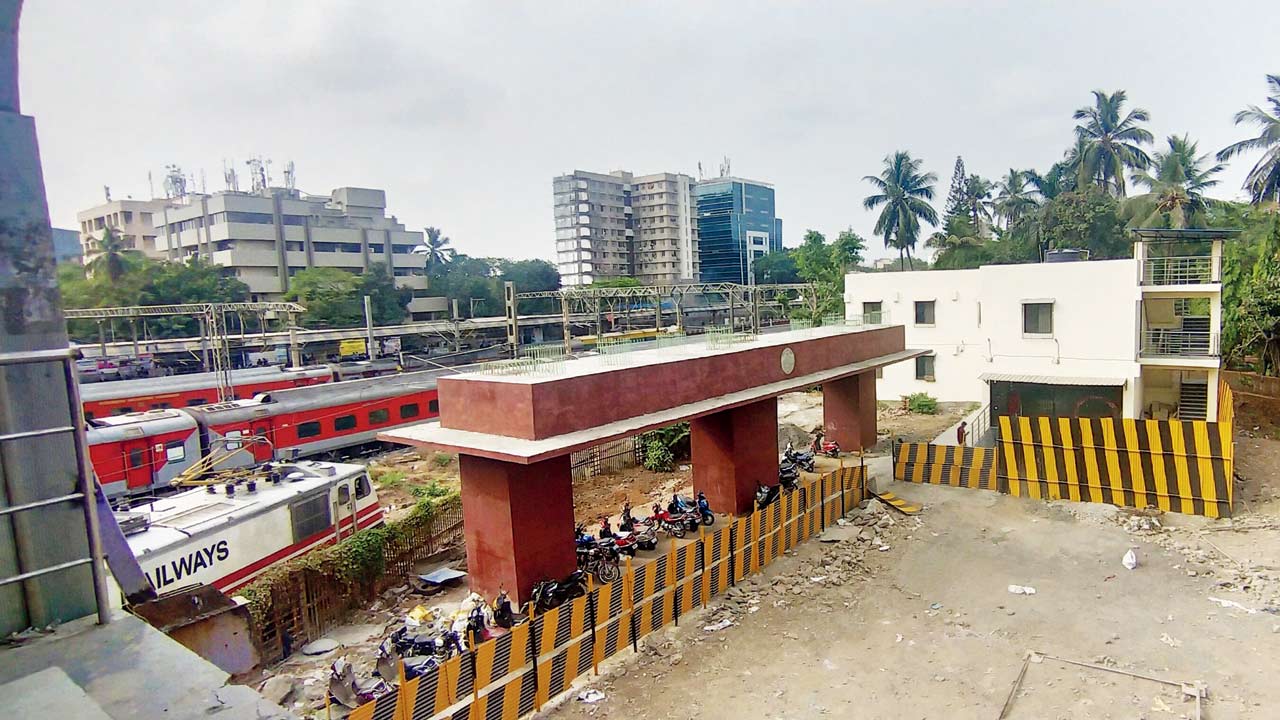 A pillar for the bridge at Vidyavihar E
But the work has inconvenienced commuters on the west side who have been complaining of dysfunctional escalators of the foot overbridge for some time now. "The escalators have been deactivated for building the foundations of the new bridge. Work has been partially completed on the east side and on the west side, the booking office is now in the process of being dismantled for the foundations of the new bridge. Other amenities like the escalator and footbridge landings in the west would also be restarted once the work is complete," said the official.
"The steel bridge will be pushed from the east side. The BMC could have immediately begun work on building approaches in the west, but there are some encroachment issues there," he added. Central Railway chief public relations officer Shivaji Sutar confirmed the development. "The work is being done by the BMC and the railways will be only responsible for work of girders to be launched over the railway lines and take the required block," he said.
480 metres
Length of bridge between Vidyavihar and Ghatkopar