Now, BMC will take second opinion from IIT-B experts before final decision; activists make presentation to officials about present commuter woes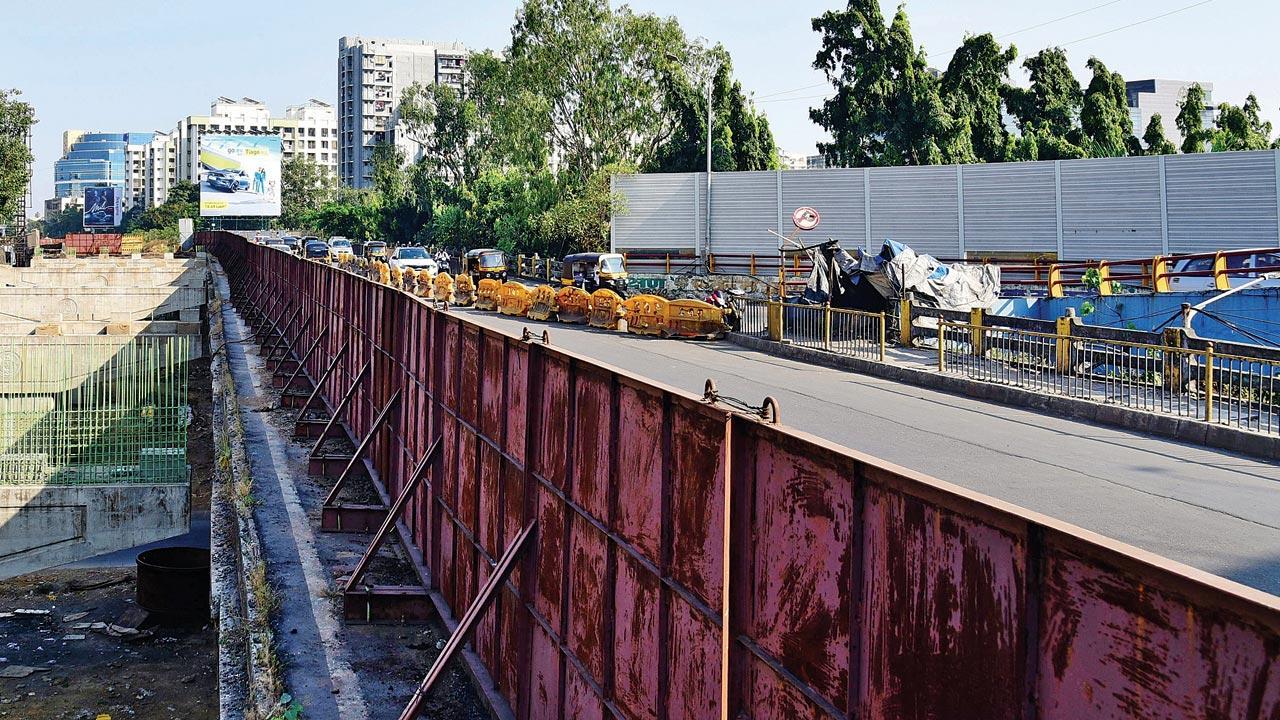 The Gokhale Road bridge, a day before being shut down. Pic/Nimesh Dave
Two- and three-wheeler riders in Andheri could hope for some relief by the end of this month. The Veermata Jijabai Technology Institute (VJTI) has suggested some remedies for opening a part of the Gokhale Road bridge for light traffic. The BMC has now approached IIT-B for final approval, activists said on Monday. 
The Brihanmumbai Municipal Corporation (BMC) is taking the opinion of the Indian Institute of Technology (IIT) Bombay on the VJTI's recommendations. The decision could be expected in at least a week, said civic activist Dhaval Shah.
ADVERTISEMENT
Activists Shah and Zoru Bhathena met with Deputy Municipal Commissioner Ulhas Mahale at the BMC's Worli Engineering Hub on Monday to discuss the problems faced by the commuters since the closure of the Gokhale bridge.
Also read: Gokhale road bridge fiasco: Railways calls out BMC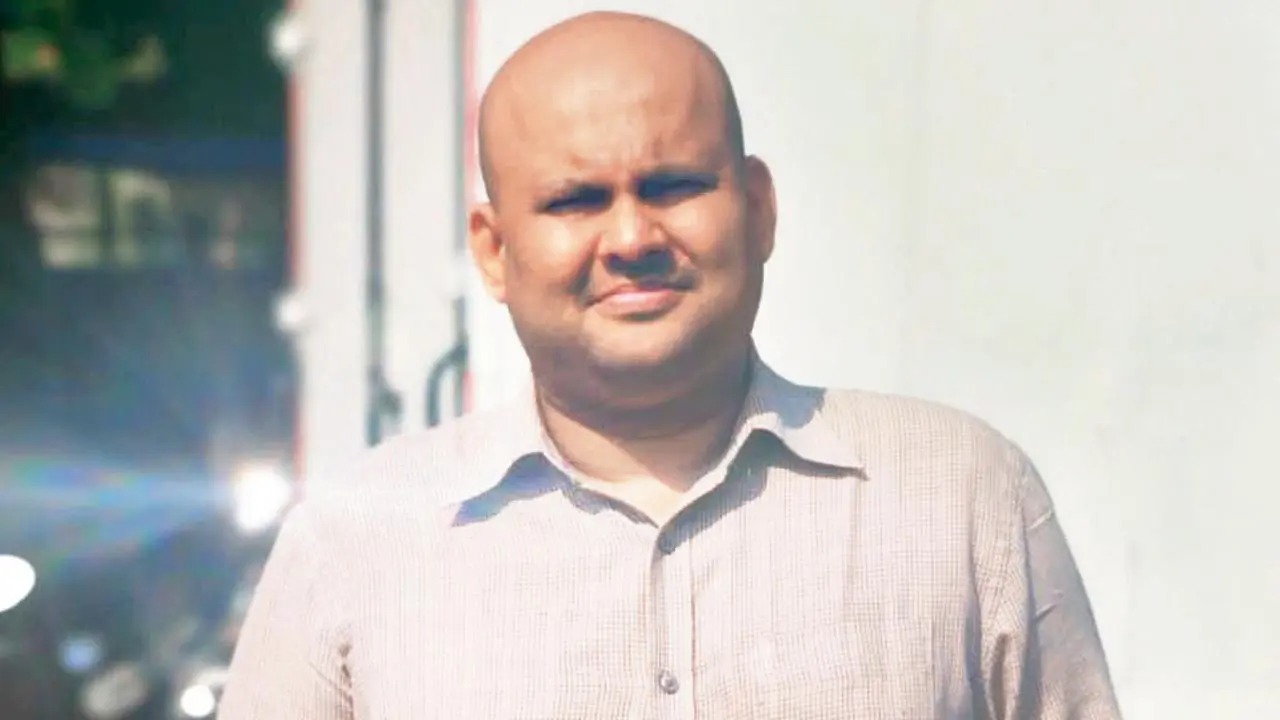 Daval Shah, activist
Shah demanded that the BMC try completing the first phase—two of the four lanes of the bridge—by February 2023, instead of May.
"Mahale told us that the BMC is thinking of opening one part of the bridge for two- and three-wheelers, and the VJTI has suggested some remedies for that. Now, the BMC is verifying these remedies with IIT-Bombay. It will take at least a week for the final decision to come," said Shah.
"When Carnac Bunder bridge can be pulled down in just 27 hours, why are the authorities taking so much time to raze Gokhale bridge?" asked Bhathena.
"The authorities have already wasted four years, and if they move with this speed, the reconstruction of the Gokhale bridge will take another four years. We expressed our concern to the officials and requested them to start work on a war footing," he added.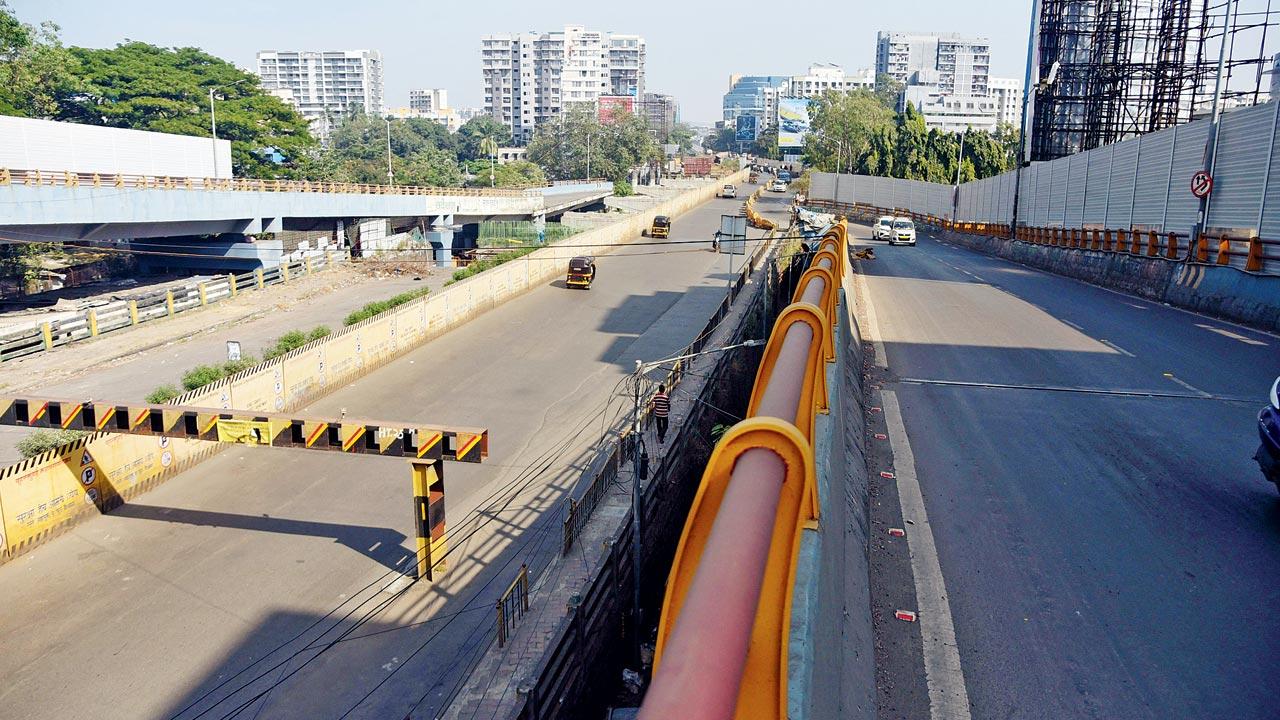 Gokhale bridge was closed as it was declared dangerous. File pic/Sameer Markande
Speaking with mid-day, Mahale confirmed the development, but refused to give details of the remedies suggested by VJTI. "Nothing can be shared about this until the IIT report is received," he said.
However, a civic official, requesting anonymity, told mid-day, "As per VJTI's recommendation, there is a need for small repairs. We are thinking of opening a single lane for two- and three-wheelers if IIT approves VJTI's suggestions."
The BMC shut down Gokhale bridge, a crucial east-west connector in Andheri, on November 7, as it was declared dangerous. The bridge will be demolished, a new one will be built in two phases.
In the first phase, the BMC has aimed to build two lanes of the bridge by May 2023 and open them for traffic. Thereafter, it will move on to the second phase—building the remaining two lanes. The BMC has already invited a tender for the first phase.
Nov 7
Day the bridge was shut for traffic Do you think a part of the Gokhale Road bridge should be opened for light traffic?