Infra work in city termini has meant that many trains start or stop at other stations, even Vapi and Valsad in Gujarat, and thousands of passengers are forced to pay through their noses to reach Mumbai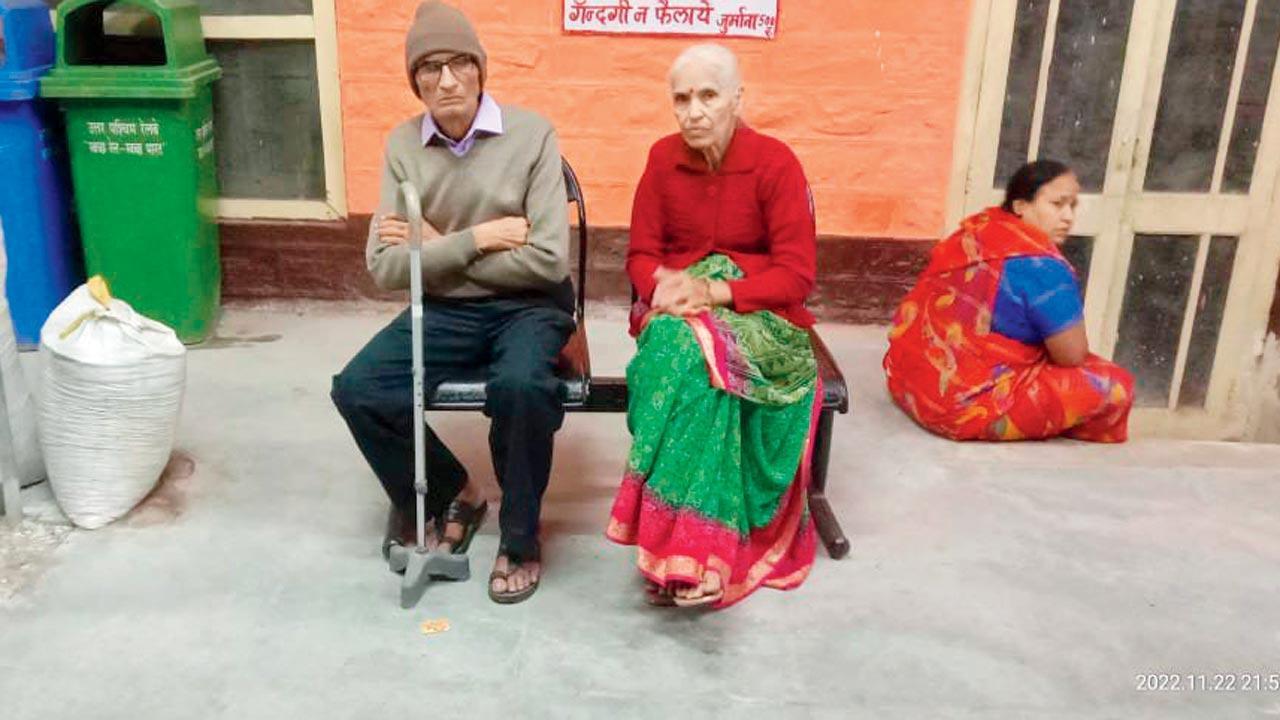 A senior citizen couple from Mumbai who had to alight the train at Valsad and then take another train to the city
With the pit line construction work underway on Western Railway, it is passengers who are suffering. All trains which started or culminated at Bandra Terminus have now shifted to either Dadar, Mumbai Central, and Borivli stations in the city or farther away to Vapi and Valsad in Gujarat. Passengers, unaware of the change, now have to shell out money from their own pockets to reach these stations or go to their original destination from them.
Western Railway is currently completing the work of pit lines which are washing lines with open dumping pit at base, throughout the track. It is used for cleaning and maintenance of compartments. The zonal railway had on November 19 issued a notification that read, "Till further instructions, all trains are diverted from Bandra Terminus to other stations."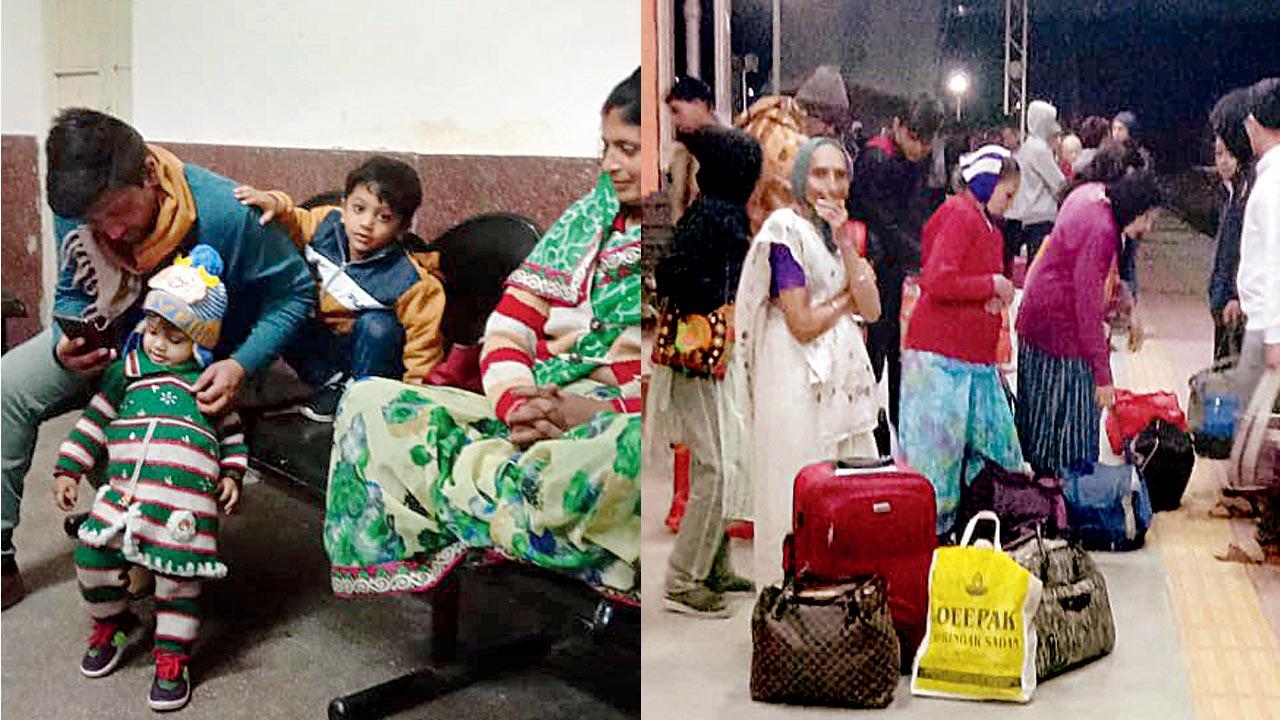 Bandra Terminus-bound passengers wait at Valsad station after their train culminated there
Nirmal Shah, a Kandivli resident, told mid-day, "We took a train from Malvi station in Rajasthan to Borivli on Tuesday. When we reached Malvi, we learnt that the train would only go till Valsad station. We somehow managed to book a tatkal ticket for another train to Borivli. But, our train took a halt before Valsad, while the other train already left. We did not just lose the money for the tickets but it also caused a lot of inconvenience as we were travelling with senior citizens. Finally, we took Paschim Express from there to Borivli."
"We did not get any satisfactory answers from the railway regarding this. Railway authorities are not bothered about the trouble of us, the passengers. The railway minister should look into this matter and help passengers," he added. 
Also Read: Shraddha Walkar murder: Now, drug angle emerges in probe against Aftab Poonawala
While there are suburban local trains which passengers can take to go to any of three stations from where the trains are starting, the case is not the same for Vapi and Valsad. Western Railway has not made any arrangements for the passengers as well. To add to this, the passengers cannot take another train till the station with the same ticket and have to buy new ones. There is also no provision to get a refund for the distance the train is not covering. 
Western Railway spokesperson Smita Rosario said, "Passengers have to travel till the starting point station. There are no such facilities arranged by the railway. If they are going by other train, they have to purchase a ticket till that destination. Passengers are not allowed to travel on any train other than the one for which the ticket was booked."
When asked about refunds, she said, "We didn't get any instructions that people will get refunds for their journey which they didn't travel."
19
Day in November when WR issued the notification