Amid growing number of passengers since the slashing of single-journey fares, the zonal railway introduces for air-conditioned services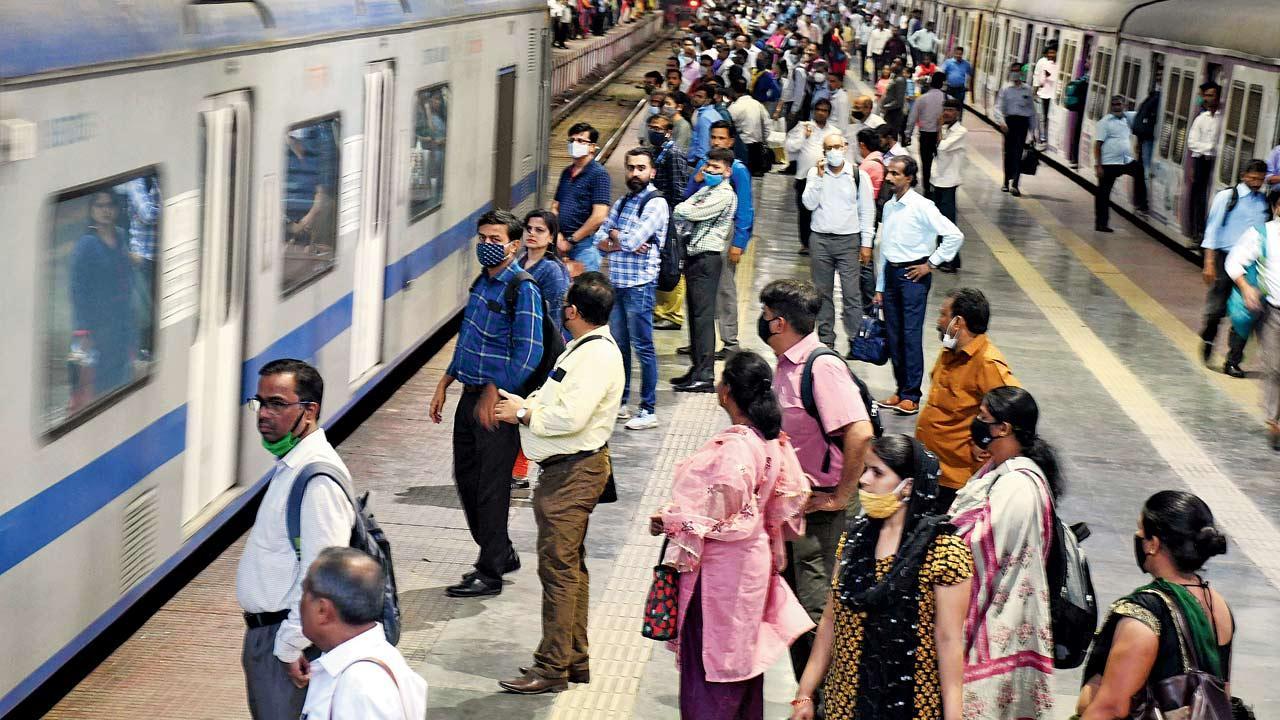 Passengers wait to board an AC local train. File pic
With a 46 per cent rise in commuters on board AC local trains since April this year and the demand still rising, Western Railway introduced 12 new air-conditioned services on Monday. As per official statistics, daily average of passengers has been going up steadily this year from 11,230 in February to 15,357 in March, 22,033 in April and a jump of about 46 per cent in May with 32,115 passengers within the first 15 days.
Railway officials attributed the trend to slashing of single-journey fare by 50 per cent in April-end, following which there was a 116 per cent rise in sales. "The figures tell it all. The sale of single-journey tickets in February was 561 per day, rising to 1,047 in March and 1,867 in April with a steep rise to 4,033 per day in the first 15 days of May. Demand for season tickets has also been on the rise but steadily at about 28 per cent. The sale of monthly season tickets in February was 215 per day, rising to 289 in March and 398 in April and 509 in the first 15 days of May," a senior official said.
Following the good response, Western Railway on Saturday, announced the running of 12 more AC local train services starting Monday morning. "With the introduction of 12 new AC services, the total number of AC services will now be 32 on Western Railway," Western Railway Chief Public Relations Officer Sumit Thakur told mid-day.
"The fares for AC local journey tickets have been substantially reduced with effect from May 5, 2022. With this reduction, there has been a rise in the number of commuters travelling by AC locals. The minimum single journey ticket up to 10 km costs just Rs 35. Of the additional 12 services being introduced, six each are in up and down directions. In the up direction, there are five services between Virar and Churchgate, and one between Bhayandar and Churchgate. Similarly, in the down direction, there are four services between Churchgate and Virar, one each between Churchgate and Bhayandar and Andheri and Virar," Thakur said.
32
Total no. of AC services on WR