Lalbaug murder victim's brother, who first suspected that the accused was hiding something, on how it all unravelled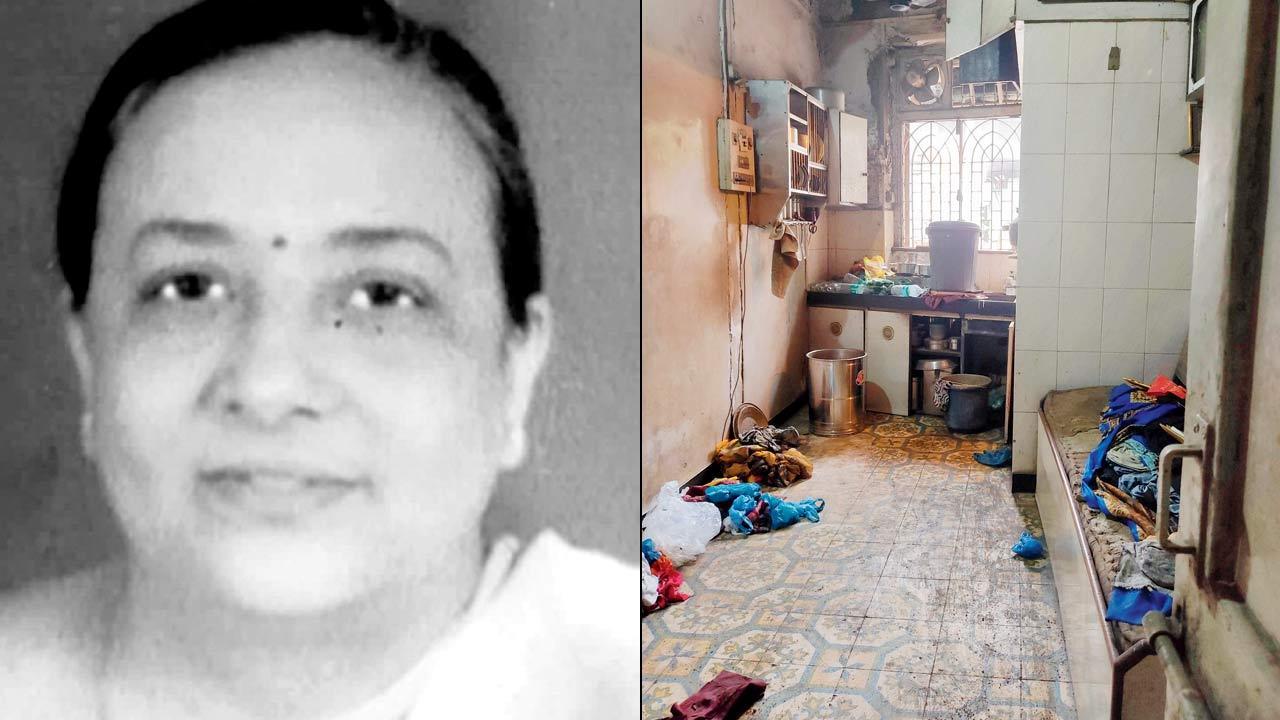 Veena Jain, the deceased (right) The Jain house at Ibrahim Kasam Chawl at Lalbaug Naka
"It was Rimple's birthday on March 16 and like always, I wanted to give her something. So, I visited her on March 14 to know what she wanted," Suresh Porwal, the brother of Veena Jain who was murdered allegedly by her daughter, told mid-day on Friday. However, Rimple did not let her uncle in and allegedly lied about her mother's whereabouts. Porwal said he became suspicious of her behaviour and immediately went to the cops, who later discovered the gruesome murder.
The Jain family lived in Virar when Rimple's father passed away in 2000, when she was just one-year-old. When she turned five, Porwal brought his sister Veena Jain and her daughter to the Lalbaug. Rimple turned 25 on March 16, he said. For the past 16 years, Veena''s brothers who live nearby took care of the mother-daughter duo. "I fulfilled every wish of my niece and ensured that they had a comfortable life. I sponsored her education and made sure she never missed her father," Porwal said.
ADVERTISEMENT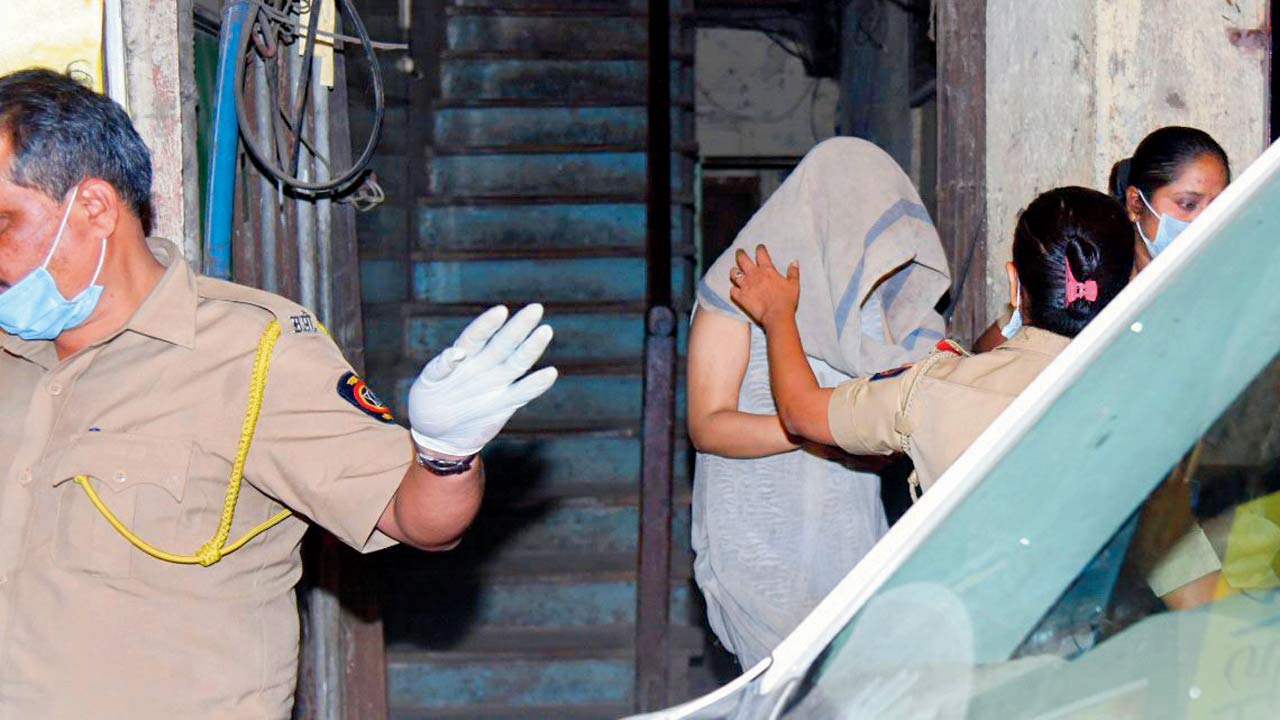 Kalachowki cops take the accused into custody on Tuesday night. Pic/Ajinkya Sawant
Porwal said he tried a lot to convince Rimple to find a job and become financially independent, but she refused to work. "I continued to provide for them and ensured that Rimple got whatever she desired. But, I was devastated to find my sister chopped into pieces at her own home," said the grieving brother of the deceased.
Also Read: Mumbai: Daughter lives with mother's body for 3 months, uses 200 perfume bottles to hide rotting body
Veena suffered from a life-threatening disease, which also took the life of her husband, but her health deteriorated three years ago, he said, adding, "That is when Rimple's behaviour changed. She started torturing Veena and it was evident, but whenever I asked Veena about it, she refused to say anything. Rimple became frustrated because of her mother's illness. The sudden change in her behaviour had shocked me, but I never imagined that she would kill her own mother."
The fateful day
"On March 14, I went to my sister's home, and Rimple told me that Veena was sleeping. But when I requested her to open the door so that I could meet her, she said Veena had fallen down the stairs a few days ago and her body was paralysed. Rimple then said she had sent Veena to Kanpur for treatment and that she was not at home," Porwal told mid-day.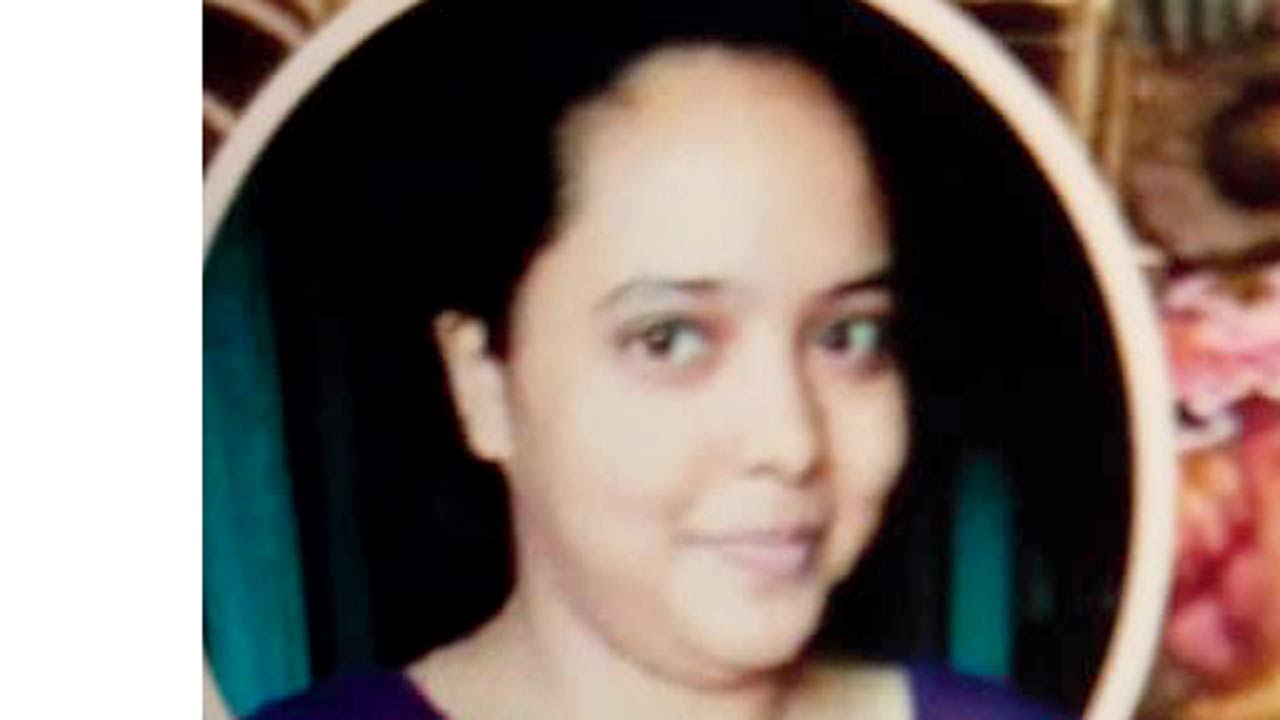 Rimple Jain, the daughter
Porwal felt something was amiss and he approached the Kalachowkie police, who registered a missing person complaint the same day. The cops then visited the house and found the dismembered dead body in the cupboard. "Rimple was a caring daughter and shared a strong bond with Veena. We still cannot believe that she could kill anyone," Porwal said, adding that he suspects someone else is involved.
"Rimple is not capable of taking any decision. I am sure that someone helped her murder Veena and dispose of her body," he said. The Kalachowkie police on Wednesday arrested Rimple for allegedly murdering her mother. Veena is believed to have died on December 27, when she was last spotted by people in the locality.
Dec 27
Day Veena Jain was last seen
"Exciting news! Mid-day is now on WhatsApp Channels

Subscribe today by clicking the link and stay updated with the latest news!"
Click here!