From parental trouble to Bollywood dreams, minors keep railway police busy amid pandemic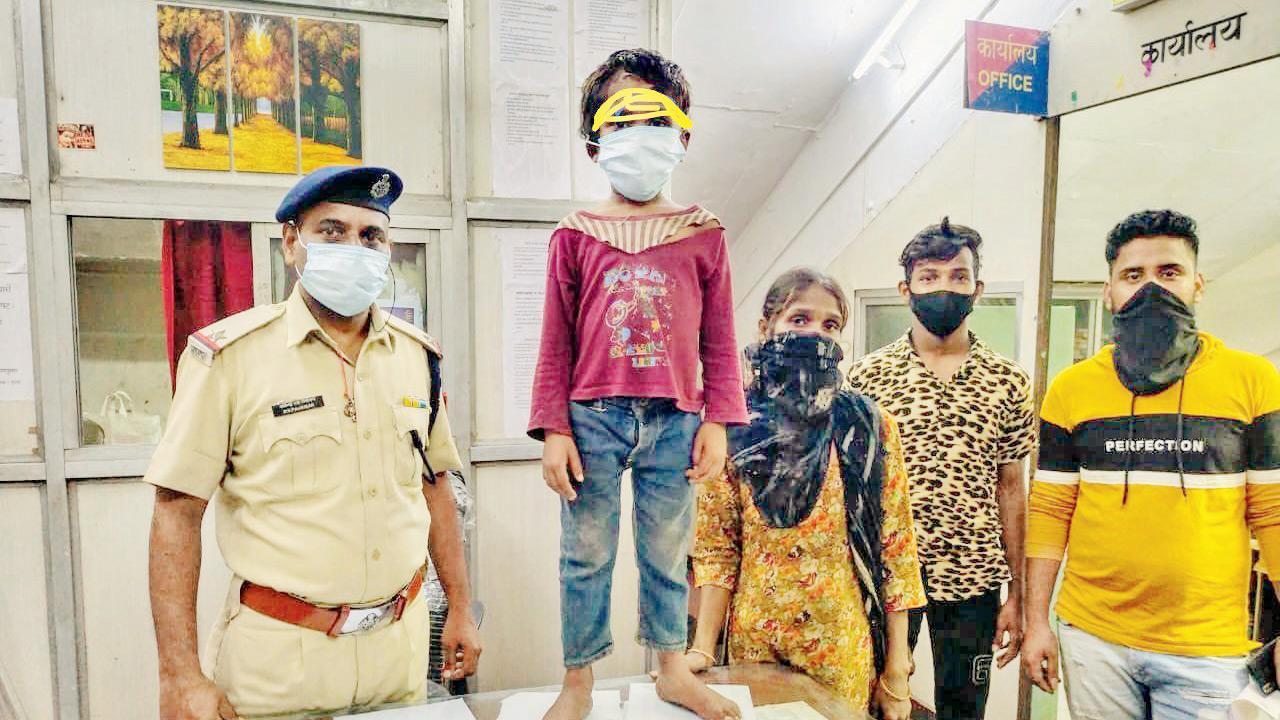 A young girl with cops at LTT
Over 800 children, who had run away from their homes to escape reprimand from parents or with dreams of a Bollywood career, have been reunited with their families by railway authorities in seven months. Of these runaways, more than 300 were found in Mumbai and the rest at stations and trains in urban areas on Central and Western railways.

RPF personnel with a rescued child at LTT, Kurla
ADVERTISEMENT
According to WR chief public relations officer Sumit Thakur, "Between January and August 2021, the Railway Protection Force rescued 369 children. These children, including 233 boys and 136 girls, had mostly run away from their homes and were reunited with their families with the help of NGOs like Childline India Foundation," he said.
Throwing more light on the trigger, Thakur said, "Most of these young kids left their homes without informing their family members due to a fight, family issues or in search of a better life and glamour. These children were found roaming on platforms or on station premises or sometimes on trains by RPF personnel."
Of the 369 children rescued by WR, 156 were from the Mumbai division, 43 from Vadodara division, 42 from Ahmedabad, 94 from Ratlam, 27 from Rajkot and seven children from Bhavnagar division, said the official.